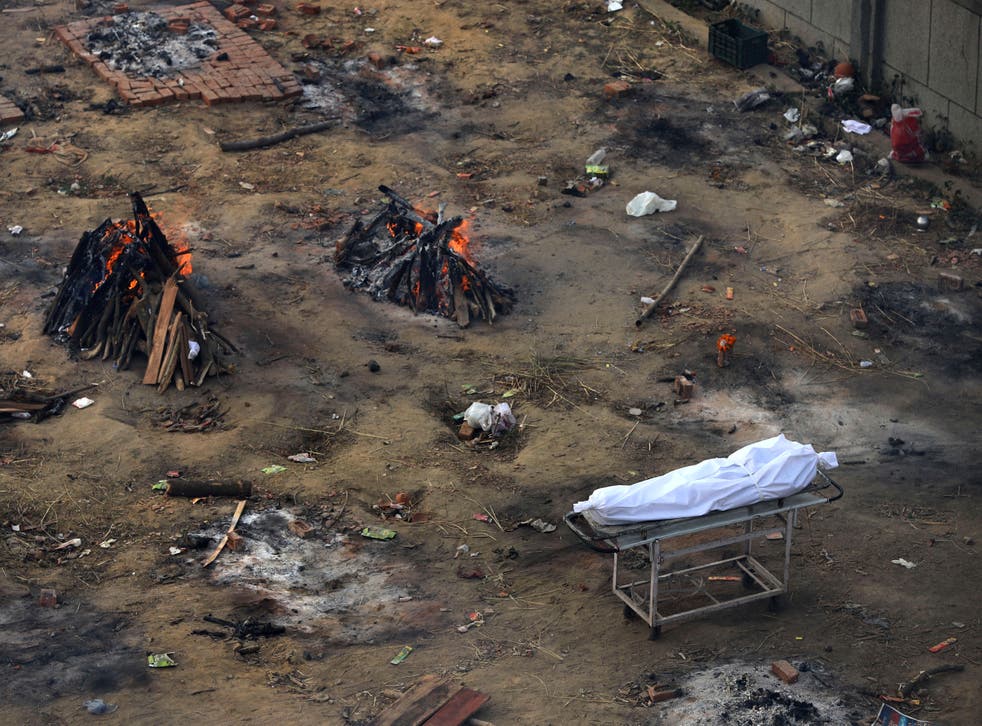 Here are the AP's latest coverage plans, top stories and promotable content. All times EDT. For up-to-the minute information on AP's coverage, visit Coverage Plan at https://newsroom.ap.org.
_____________
_____________
GEORGE FLOYD-OFFICER TRIAL-POLICE — Law enforcement leaders say the conviction of former Minneapolis Officer Derek Chauvin for George Floyd's death is a step toward restoring trust in the criminal justice system and repairing relations with communities. By Michael R. Sisak and Jake Bleiberg. SENT: 1,070 words, photos.
GEORGE-FLOYD-LEGISLATIVE-REFORMS — George Floyd's killing last year and the protests that followed led to a wave of police reforms in dozens of states, from changes in use-of-force policies to greater accountability for officers. At the same time, lawmakers in a handful of states have had success addressing racial inequities. But other states have done little or nothing around police and racial justice reforms, and several have moved in the opposite direction. By Paul J. Weber and Farnoush Amiri. SENT: 1,190 words, photos. Also see MORE ON CHAUVIN TRIAL below.
Click here for more stories on the Chauvin trial.
CLIMATE SUMMIT — President Joe Biden is convening a two-day virtual summit for 40 world leaders aimed at rallying the worst polluters to move faster against climate change. Biden's expected promise: to halve U.S. coal and petroleum emissions by 2030. By Ellen Knickmeyer and Christina Larson. UPCOMING: 1,100 words, photos by 6:30 a.m.; summit begins at 8 a.m. With CLIMATE SUMMIT-WHAT TO WATCH.
VIRUS-OUTBREAK-INDIA — India reported a global record of more than 314,000 new infections as a grim coronavirus surge in the world's second-most populous country sends more and more sick people into a fragile health care system critically short of hospital beds and oxygen. By Ashok Sharma. SENT: 610 words, photos.
VIRUS OUTBREAK-COMING UP FOR AIR — Like so many health care workers battered by the pandemic, Kari Wegg is searching for footing in a life after COVID-19. But the scars across her chest and neck are constant reminders that it takes much more than a shot in the arm to get there. The Indiana nurse came down with the disease last summer and her life was saved only by grace of a double lung transplant. The road to normal is a long one, but she's bolstered by the love and support of her husband and sons, and by her own indomitable spirit. By National Writer Adam Geller. SENT: 2,690 words, photos, video. An abridged version of 990 words is also available.
DAUNTE-WRIGHT — Just days after guilty verdicts were handed down for the former Minneapolis police officer whose killing of George Floyd set off nationwide protests and a reckoning over racism, the family of Daunte Wright another Black man killed by police in Minnesota, is preparing for his funeral. By Aaron Morrison. SENT: 790 words, photos.
_______________________________
WHAT WE'RE TALKING ABOUT
_______________________________
TV-JEOPARDY-LEVAR BURTON — LeVar Burton to be "Jeopardy!" guest host; petition credited. SENT: 200 words, photo.
BURNING-MAN-VACCINATIONS — Burning Man mulling mandatory COVID-19 vaccines for August. SENT: 460 words, photos.
JILL-BIDEN-SOUTHWEST — Jill Biden to visit Navajo Nation, once floored by COVID-19. SENT: 620 words, photo.
COLORADO SUPERMARKET SHOOTING — Boulder shooting suspect charged with using large magazine. SENT: 270 words, photo.
BOOKS-RAYMOND-CHANDLER — Rare Raymond Chandler essay includes writing, office tips. SENT: 560 words, photo.
NETHERLANDS-STABBING — Seven injured in stabbing at Dutch asylum-seekers' center. SENT: 110 words.
TOKYO-RELAY-POSITIVE — Tokyo Olympics torch relay has first positive COVID-19 case. SENT: 270 words, photos.
_______________________________
MORE ON THE CHAUVIN TRIAL
_______________________________
CONGRESS-POLICING BILL — Congress is on the cusp of trying again to change the nation's policing laws. By Lisa Mascaro. SENT: 1,010 words, photos.
GEORGE FLOYD-OFFICER TRIAL-OTHER DEATHS — The murder conviction in George Floyd's death has been hailed as a sign of progress in the fight for equal justice, but the case is many ways is an outlier and leaves unanswered difficult questions about law enforcement's use of force and systematic racism in policing. SENT: 1,230 words, photos.
__________________________________
MORE ON THE VIRUS OUTBREAK
_________________________________
VIRUS-OUTBREAK-CHINA — Around 200 million doses of COVID-19 vaccine have been administered so far inside China, with an emphasis on front-line workers, university students and people living in border areas, health officials say. SENT: 490 words, photos. With VIRUS-OUTBREAK-THE-LATEST.
_________________________
WASHINGTON/POLITICS
_________________________
DC STATEHOOD — Proponents of statehood for Washington, D.C., face a milestone moment in their decades-long movement to reshape the American political map. SENT: 830 words, photos. UPCOMING: 990 words after House vote, timing uncertain.
BIDEN-ARMENIAN GENOCIDE — Biden is preparing to formally acknowledge that the systematic killing and deportation of hundreds of thousands of Armenians by the Ottoman Empire in modern-day Turkey more than a century ago was genocide, U.S. officials say. SENT: 920 words, photo.
_________________
INTERNATIONAL
_________________
ISRAEL-EXPLOSION — A Syrian anti-aircraft missile landed in southern Israel, setting off air raid sirens near the country's top-secret nuclear reactor, the Israeli military says. In response, it said it attacked the missile launcher and air-defense systems in neighboring Syria. SENT: 430 words.
INDONESIA-SUBMARINE — Indonesia's navy ships were intensely searching for a submarine that likely fell too deep to retrieve, making survival chances for the 53 people on board slim. SENT: 770 words, photos.
ROMANIA-BURNING-METAL — Members of the Roma community scrape together a living in the trash-strewn slums outside Romania's capital by setting fire to computers, electrical cables and anything else they can find that contains metal. SENT: 900 words, photos.
___________
NATIONAL
___________
LEGISLATURES-DEATH-PENALTY-DEBATE — An effort to repeal the death penalty in Nevada is exposing polarization in the Legislature while proving party affiliation can be an unreliable predictor when it comes to capital punishment. SENT: 810 words, photos.
LIVING BUILDING-GEORGIA — It's not too often that tours of new buildings start with the toilets, but they're a big part of a different kind of building in Atlanta. SENT: 770 words, photos, video.
____________________
BUSINESS/ECONOMY
____________________
FINANCIAL-MARKETS — Asian shares were higher after a broad advance on Wall Street led by technology companies and banks. By Business Writer Elaine Kurtenbach. SENT: 520 words, photos.
——————————————
HEALTH/SCIENCE
———————————————
AFGHANISTAN-RELICS RETURN — Precious relics of Afghanistan's ancient past are returning to the nation as it confronts deepening uncertainty about its future. SENT: 810 words, photos, video.
__________________
HOW TO REACH US
___________________
At the Nerve Center, Jerome Minerva can be reached at 800-845-8450 (ext. 1600). For photos, Wally Santana (ext. 1900). For graphics and interactives, ext. 7636. Expanded AP content can be obtained from http://newsroom.ap.org. For access to AP Newsroom and other technical issues, contact apcustomersupport(at)ap.org or call 877-836-9477.