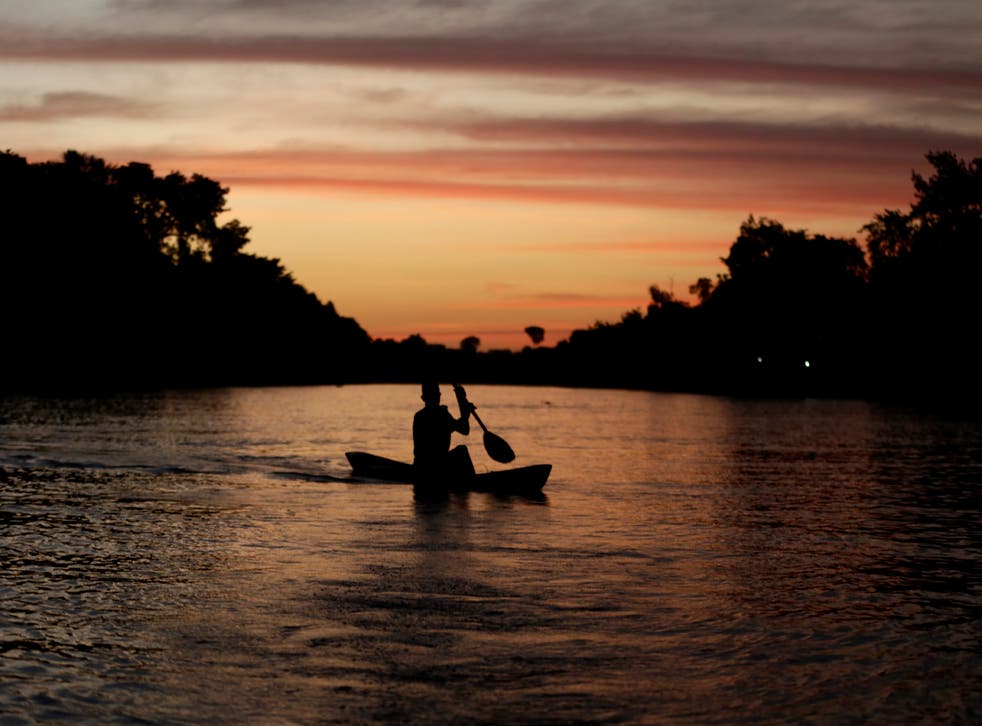 Here are the AP's latest coverage plans, top stories and promotable content. All Times EST. For up-to-the minute information on AP's coverage, visit Coverage Plan at https://newsroom.ap.org.
———————————————
NEW & DEVELOPING
———————————————
Adds: VIRUS OUTBREAK-SURGE, BREXIT, PALESTINIANS-CHRISTMAS, VIRUS OUTBREAK-CZECH-CHRISTMAS, FBN-FORMER NFL PLAYER ARRESTED, MINI GOLF DEATHS, COLD CASE-MOTHER CHARGED.
—————————
TOP STORIES
—————————
TRUMP — President Donald Trump's first political rally since losing the election is meant to boost Republican incumbents campaigning in two Georgia runoffs that will decide which party controls the Senate. But in the hours before the event Saturday night, it became clear he's still fixated on his defeat in November. Trump spoke by phone with Georgia's governor to press his complaint that he lost in Georgia unfairly, despite findings that there was no systemic fraud. By Bill Barrow and Aamer Madhani. SENT: 810 words, photos. UPCOMING: 800 words, photos by 8 p.m. Rally scheduled for 7 p.m.
SENATE-GEORGIA MONEY — Already there are some clear winners in the Senate runoffs in Georgia -- TV stations. More than $300 million in advertising has been spent or reserved in the state since the Nov. 3 election that led to next month's runoffs, and some speculate the cost of the campaigns could reach $500 million. The political spending is verging on something close to an unlimited budget. By Brian Slodysko and Bill Barrow. SENT: 1,060 words, photos.
MED-VIRUS OUTBREAK-KIDS IN CRISIS — The pandemic has led to rising emergency room visits and long waits for U.S. children and teens facing mental health crises. These include kids who are suicidal, or facing severe depression and anxiety. With schools closed, routines disrupted and parents anxious over lost income or uncertain futures, kids are shouldering new burdens many are unequipped to bear.By Lindsay Tanner. SENT: 1,055 words, photos. Eds: This story has moved as the Sunday Spotlight.
VIRUS OUTBREAK — Unemployment has forced aching choices on millions of Americans and their families in the face of a rampaging viral pandemic that has closed shops and restaurants, paralyzed travel and left millions jobless for months. Now, their predicaments stand to grow bleaker yet if Congress fails to extend two unemployment programs that are set to expire the day after Christmas. If no agreement is reached in negotiations taking place on Capitol Hill, more than 9 million people will lose federal jobless aid that averages about $320 a week and that serves as their only source of income. By Christopher Rugaber and Casey Smith. SENT: 1,245 words, photos. WITH: VIRUS OUTBREAK-THE LATEST, VIRUS OUTBREAK-THINGS TO KNOW (both sent).
REL-RELIGIOUS RIGHT-BIDEN — Conservative evangelical Christians have proven some of President Donald Trump's staunchest allies. Now that his administration is drawing to a close, some of those backers are approaching President-elect Joe Biden with skepticism, but not antagonism. They're hardly comfortable with Trump's loss, and several have yet to fully acknowledge Biden as the winner of the election amid the president's unfounded fraud claims. But their lack of the harsh tone Trump used during the campaign, when he claimed baselessly that Biden is "against God," could create space for Biden to reach common ground with other evangelicals who didn't tie themselves so closely to his predecessor. By Elana Schor. SENT: 885 words, photos.
COLD CASE-COWBOY KILLING — Forty years ago, Brett Woolley's dad was shot in the parking lot of a small-town bar in the Idaho mountains. The shooter crossed the street to the only other bar in town, ordered a drink and declared that he "just killed a man." Then he disappeared. As days turned into years, Woolley accepted the likelihood that his father's murderer would never be found. That changed last fall when authorities arrested a former pro rodeo rider named Walter Mason in Texas. Lawyers, however, say the 87-year-old may never be fit to stand trial. By Rebecca Boone. SENT: 1,925 words, photos. Eds: An abridged version of 1,095 words is available.
MED-GENE EDITING-SICKLE CELL — Scientists are seeing promising early results from the first studies testing gene editing for painful, inherited blood disorders that plague millions worldwide, especially Black people. The one-time treatment involves permanently altering DNA in blood cells with a tool called CRISPR. Doctors hope it may treat and possibly cure sickle cell disease and a similar disorder. By Marion Renault. SENT: 750 words, photos.
———————————————————————-
WHAT WE'RE TALKING ABOUT
———————————————————————-
HISTORIC CHURCH FIRE — A historic Manhattan church that houses New York's Liberty Bell has been gutted by a massive fire. The Middle Collegiate Church in the East Village burned before dawn Saturday as fire spread from an adjacent building. SENT: 350 words, photos.
FBN-FORMER NFL PLAYER ARRESTED — Former NFL player Vontaze Burfict was arrested Saturday in Las Vegas. Court records indicate Burfict was arrested on suspicion of misdemeanor battery. SENT: 190 words.
MINI GOLF DEATHS — A 4-year-old boy and his 6-year-old sister have died after being hit by a truck as they played miniature golf at a Florida course. SENT: 140 words.
BRITAIN-STONEHENGE — The prehistoric monument of Stonehenge in southern England has been closed to visitors after protesters staged a "mass trespass" against the British government's plans for a new tunnel near the World Heritage Site. SENT: 370 words, photos.
SOC-MILLWALL-BLM — Fans attending an English second-tier match between Millwall and Derby have jeered as players took a knee in support of the Black Lives Matter movement. SENT: 420 words.
———————————————————————-
MORE ON THE VIRUS OUTBREAK
————————————————————————
VIRUS OUTBREAK-SURGE — Coronavirus infections across the U.S. continue to rise as the country moves deeper into a holiday season when eagerly anticipated gatherings of family and friends could push the numbers even higher. SENT: 590 words, photos.
VIRUS OUTBREAK-PARENT PROTESTS — Parents in the United States who are unhappy with distance learning are taking increasingly vocal roles in calling for more in-person instruction through grassroots organizing and legal challenges. The recent surge in coronavirus cases has brought a new round of school closings. SENT: 875 words, photos.
VIRUS OUTBREAK-IDAHO HOSPITALS — Soldiers triage patients in the parking lot of an urgent-care clinic in Boise, Idaho, revamped into a facility for coronavirus patients as infections and deaths surge. Health officials say Idaho's attempt to hold the coronavirus in check is failing. In a conservative state where many are resisting pandemic restrictions, a crush of COVID-19 patients is straining intertwined health care systems. SENT: 1,185 words, photos.
VIRUS OUTBREAK-CALIFORNIA — Faced with a dire shortage of hospital beds, health officials announced the vast region of Southern California and a large swath of the Central Valley will be placed under a sweeping new lockdown in an urgent attempt to slow the rapid rise of coronavirus cases. SENT: 1,010 words, photos.
VIRUS-OUTBREAK-SWITZERLAND-SKIING — While the COVID-19 pandemic has led France, Italy and Austria to shut or severely restrict access to their ski stations this holiday season, Switzerland is keeping its slopes open, a move that has driven a wedge among European leaders and fanned grumbling and envy among many business owners. SENT: 840 words, photos.
VIRUS OUTBREAK-CZECH-CHRISTMAS — St. Nicholas visits Czech children while adapting to virus. SENT: 250 words, photos.
VIRUS OUTBREAK-RUSSIA-VACCINE — Thousands of doctors, teachers and others in high-risk groups have signed up for COVID-19 vaccinations in Moscow starting Saturday, a precursor to a sweeping Russia-wide immunization effort. SENT: 550 words, photos.
Find more coverage on the Virus Outbreak on the featured topic page in AP Newsroom.
——————————————————
WASHINGTON/POLITICS
——————————————————
SUPREME COURT-NAZI ART — Jed Leiber learned as an adult that his family was once part-owners of a collection of centuries-old religious artworks now said to be worth at least $250 million. That revelation set Leiber on a decadeslong mission to reclaim some 40 pieces of the Guelph Treasure on display in a Berlin museum. On Monday, the Supreme Court will hear arguments about whether the lawsuit should be allowed to continue in U.S. courts. SENT: 780 words, photos.
BIDEN-AGRICULTURE - Joe Biden's choice for agriculture secretary is shaping up as another test of his vision for the Democratic Party — between urban and rural and liberals and moderates, with the pick potentially placing an added emphasis on anti-hunger programs, farm subsidies or worker protections. Those under consideration are as diverse as the department of 100,000 employees itself. SENT: 990 words, photos. SENT: 1,050 words, photo.
UNITED STATES-CHINA — The departing Trump administration has ended five cultural-exchange programs with China that it says were being used for Chinese propaganda and had no benefit to the U.S. The terminations follow new visa restrictions announced by Washington limiting stays in the U.S. by members of China's Communist Party. SENT: 260 words, photos.
————————————
INTERNATIONAL
————————————
ROMANIA-ELECTION — Romanians will vote Sunday in a legislative election expected to restore some measure of stability in a country with one of the European Union's highest emigration rates, and bring to power a generation that came of age in a time of national turmoil and strongly identifies as European. SENT: 1,020 words, photos.
KUWAIT — Kuwait votes for its National Assembly, the first election since the death of its longtime ruling emir and as the oil-rich nation faces serious economic problems under the coronavirus pandemic. SENT: 510 words, photos.
ARMENIA-AZERBAIJAN — Tens of thousands of opposition supporters march across the Armenian capital to push for the resignation of the ex-Soviet nation's prime minister over his handling of the conflict with Azerbaijan over Nagorno-Karabakh. SENT: 635 words, photos.
BREXIT — The European Union and the United Kingdom have decided to press on with negotiating a post-Brexit trade deal with all three key issues still unresolved ahead of a year-end cutoff. SENT: 640 words, photos.
ISRAEL-PALESTINIANS — Clashes between Israeli security forces and Palestinians erupted, at the funeral of a 13-year-old killed by Israeli gunfire in the occupied West Bank. SENT: 200 words, photos. PALESTINIANS-CHRISTMAS — Only a few dozen people attended the lighting of the Christmas tree in the biblical city of Bethlehem as coronavirus restrictions scaled back the annual event that is normally attended by thousands. SENT: 220 words, photos.
INDIA-FARMER PROTESTS — The Indian government and protesting farmers have been unable to break the deadlock in talks, with the farmers saying they will intensify their demonstrations against new agriculture laws. SENT: 430 words, photos.
THAILAND-KING — Thousands of yellow-clad supporters have greeted Thailand's king as he led a birthday commemoration for his revered late father, the latest in a series of public appearances at a time of unprecedented challenge to the monarchy from student-led protesters. SENT: 400 words, photos.
REL-VATICAN FINANCIAL AUTHORITY — Pope Francis has revamped the Holy See's financial intelligence and anti-money-laundering unit following financial scandals, including an ongoing in-house corruption probe. Vatican officials said that the changes involve the governance and organization of the unit, which has been renamed the Supervisory and Financial Information Authority. SENT: 325 words.
—————————
NATIONAL
—————————
WINTRY WEATHER — The northeastern United States is bracing for a powerful, windy storm that forecasters say could bring 18 inches or more of heavy, wet snow to parts of the region. SENT: 300 words, photos.
MISSISSIPPI FLOODING-PUMP PROJECT — The U.S. Environmental Protection Agency does not object to a revised proposal for a massive flood-control project to pump water from parts of the Mississippi Delta, a regional administrator for the agency says. The agency vetoed the Yazoo Backwater Project in 2008. SENT: 480 words.
CORPUS CHRISTI EXPLOSION — Seven Magellan Midstream Partners employees were injured, four critically, when a storage tank at a Magellan plant in Corpus Christi exploded after catching fire Saturday morning, according to deputy Fire Chief Richie Quintero. SENT: 350 words, photos.
COLD CASE-MOTHER CHARGED — A Michigan woman has been charged with murder in the deaths of her newborn twin sons more than 17 years ago. SENT: 180 words, photo.
———————————————
HEALTH & SCIENCE
———————————————
JAPAN-ASTEROID — Japan's space agency said its helicopter search team has spotted a capsule, which is carrying asteroid samples that could explain the origin of life, that landed on a remote area in southern Australia as planned. SENT: 860 words, photos.
——————
SPORTS
———————
BKC--VIRUS OUTBREAK-COLLEGE BASKETBALL - The coronavirus knocks out the college basketball showdown between No. 1 Gonzaga and No. 2 Baylor. The game is scrapped hours before tip-off because of two positive COVID-19 tests in the Bulldogs program. SENT: 500 words, photos.
FBC--T25-BYU-COASTAL CAROLINA — In a football game between unbeatens thrown together in a hurry, No. 8 BYU makes a cross-country trip in a bid to burnish its playoff credentials. The Cougars face No. 14 Coastal Carolina, one of the big surprises this season. UPCOMING: 700 words, photos. Game underway.
FBN--VIRUS OUTBREAK-NFL BETTING - The coronavirus that's wreaking havoc on the NFL's players and schedule is also disrupting something else important to many fans: betting lines. Postponements and positive COVID tests have led to some big swings in point spreads. SENT: 830 words, photos.
BOX--SPENCE-GARCIA — Errol Spence Jr. fights for the first time since escaping serious injury in a high-speed car crash 14 months ago. The Texan is putting his WBC and IBF welterweight titles on the line against Danny Garcia at the home of the Dallas Cowboys. UPCOMING: 700 words, photos. Bout starts about 11 p.m.
——————————————————
HOW TO REACH US
——————————————————
At the Nerve Center, Rob Jagodzinski can be reached at 800-845-8450 (ext. 1600). For photos, (ext. 1900). For graphics and interactives, (ext. 7636). Expanded AP content can be obtained from http://newsroom.ap.org. For access to AP Newsroom and other technical issues, contact apcustomersupport(at)ap.org or call 877-836-9477.