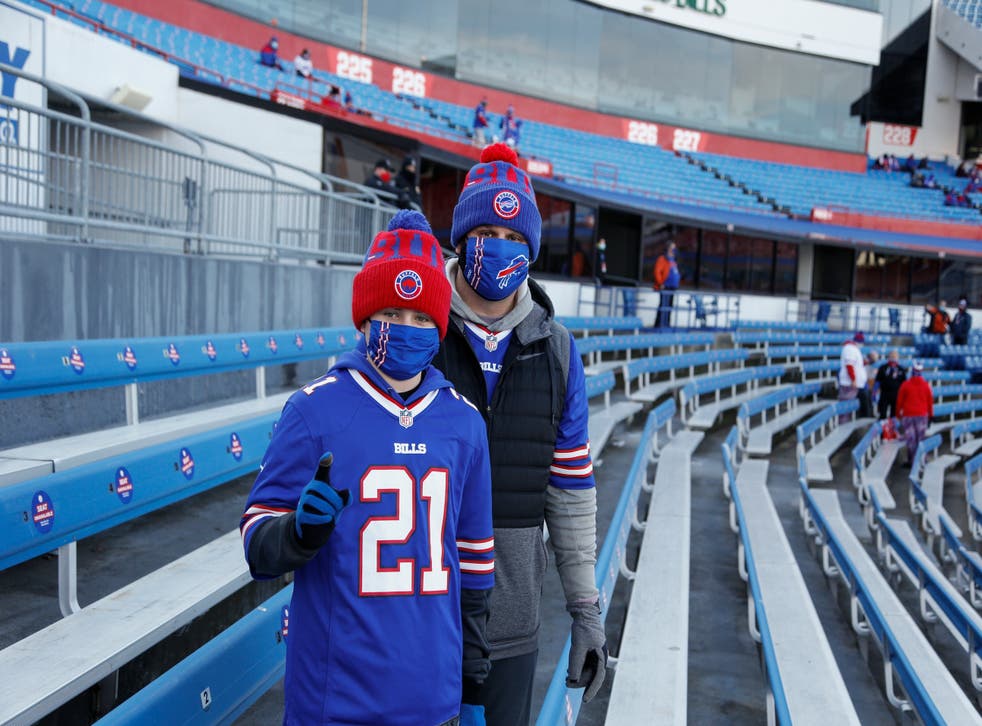 Here are the AP's latest coverage plans, top stories and promotable content. All Times EST. For up-to-the minute information on AP's coverage, visit Coverage Plan at https://newsroom ap.org.
_____________________
NEW & DEVELOPING
_____________________
Adds:
TRUMP'S FUTURE, HOTEL CONFRONTATION, CAPITOL BREACH-LAWMAKER RESIGNS, US-TAIWAN., ISRAEL-PROTESTS, FBN-BILLS-FANS.
______________
TOP STORIES
______________
TRUMP-FOMENTING VIOLENCE — President Donald Trump left plenty of clues he'd try to burn the place down on his way out the door. The clues spread over a lifetime of refusing to acknowledge defeat. They spanned a presidency marked by raw, angry rhetoric, puffed-up conspiracy theories and a kind of fellowship with "patriots" drawn from the seething ranks of right-wing extremists. The clues piled on when Trump lost the election and wouldn't admit it. The culmination of all that came when Trump supporters, exhorted by the president to go to the Capitol and "fight like hell" against a "stolen" election, overran and occupied the building in an explosive confrontation. By Calvin Woodward and Deb Riechmann. SENT: 1,100 words, photos.
CAPITOL BREACH-OFFICER KILLED — Brian Sicknick always wanted to be a police officer. He enlisted in the National Guard six months after graduating high school in 1997, deploying to Saudi Arabia and then Kyrgyzstan. Joining the Guard was his means to joining law enforcement, his family said. He would join the U.S. Capitol Police in 2008, serving until his death Thursday after being attacked as rioters seething over President Donald Trump's election loss stormed the U.S. Capitol, believing the president's false claims of a rigged election. "His brother told me, 'Brian did his job,'" said the mayor of Sicknick's hometown of South River, New Jersey. By Michael Catalini and Nomaan Merchant. SENT: 550 words, photos. WITH: CAPITOL BREACH-LAWMAKER RESIGNS — A West Virginia state lawmaker has resigned after being charged with entering a restricted area of the U.S. Capitol when he livestreamed himself with rioters. Republican Del. Derrick Evans notified Gov. Jim Justice he was immediately stepping down. SENT: 640 words, photos.
BIDEN CONGRESS — Joe Biden's victory in November was tempered by concerns that he'd face Republican opposition in the Senate that could stymie him at every turn. Those worries eased this past week when Democrats swept two Senate runoffs in Georgia, giving Democrats control of Congress and the White House for the first time since 2011. By Will Weissert. SENT: 820 words, photos.
VIRUS OUTBREAK-THE CONSENT CONUNDRUM — As France examines why its vaccination campaign has started so slowly, the answer lies partly in forests of red tape and the government's decision to start with perhaps the toughest group to reach: the elderly in nursing homes. By John Leicester. SENT: 1,020 words, photos. Eds: This story moved as the Sunday spotlight.
VIRUS OUTBREAK— Ten months into America's viral outbreak, low-income workers are still bearing the brunt of job losses — an unusual and harsh feature of the pandemic recession that flattened the economy last spring. In December, the nation shed jobs for the first time since April. Once again, the layoffs were heavily concentrated in the industries that have suffered most because they involve the kind of face-to-face contact that's now nearly impossible: Restaurants, bars and hotels, theaters, sports arenas and concert halls. By Christopher Rugaber and Alexandra Olson. SENT: 1,315 words, photos. With VIRUS OUTBREAK-THE LATEST, VIRUS OUTBREAK-THINGS TO KNOW.
INDONESIA PLANE — A Sriwijaya Air jet carrying 62 people lost contact with air traffic controllers minutes after taking off from Indonesia's capital on a domestic flight and debris found by fishermen was being examined to see if it was from the missing plane, officials said. By Niniek Karmini and Edna Tarigan. SENT: 915 words, photos.
_______________________________
WHAT WE'RE TALKING ABOUT
_______________________________
HOTEL CONFRONTATION — A 22-year-old California woman who wrongly accused a Black teenager of stealing her phone and tackled him at a New York City hotel in a widely seen video has been charged after returning to the city. SENT: 310 words.
OLY—OLDEST OLYMPIC CHAMPION — The oldest living Olympic champion turns 100 and says the fondest memory of her remarkable life is simply that she has lived through it all. SENT: 600 words; photos.
VIRUS OUTBREAK-BRITAIN QUEEN —Queen Elizabeth II and her husband have received their COVID-19 vaccinations. SENT: 185 words, photo.
INDIA-HOSPITAL FIRE — Police say a fire in the intensive care unit of a government-run hospital in western India has killed 10 infants. SENT: 85 words, photos.
_______________________________
MORE ON CAPITOL BREACH
_______________________________
TRUMP'S FUTURE — Momentum builds among Democrats for a fresh and fast push to impeach President Donald Trump, even as the House speaker accused his backers who violently invaded the Capitol of choosing "their whiteness over democracy." SENT: 990 words, photos.
CAPITOL BREACH-ARRESTS — Two men accused of joining a mob of President Trump's supporters that stormed the nation's Capitol — one wearing a horned, fur hat and the other carrying House Speaker Nancy Pelosi's lectern — have been charged, the latest arrests in Wednesday's mayhem that left five people dead. SENT: 850 words, photos.
CAPITOL BREACH-EXPLAINING CHARGES — Questions and answers about the investigation. SENT: 880 words, photos.
VATICAN-POPE-CAPITOL BREACH — Pope Francis has told a private Italian broadcaster that he was "astonished" by the mob attack at the U.S. Capitol and says the violence "must be condemned." SENT: 230 words.
____________________
VIRUS OUTBREAK
_____________________
VIRUS OUTBREAK-CALIFORNIA HEALTH CORPS — California desperately needs more medical workers at facilities swamped by coronavirus patients, but almost no help is coming from a volunteer program that Gov. Gavin Newsom created at the start of the pandemic. An army of 95,000 initially raised their hands, and just 14 are now working in the field. SENT: 945 words, photos.
VIRUS OUTBREAK-BRITAN-VACCINE ROLLOUT — British Health Secretary Matt Hancock turned up at a doctor's office in London this week to highlight the start of coronavirus vaccinations by local general practitioners. There was only one problem: There was no vaccine. It didn't arrive in time for Hancock's press event. SENT: 960 words, photos.
GERMANY-PANDEMIC-POLITICS — The coronavirus pandemic is colliding with politics as Germany embarks on its vaccination drive and one of the most unpredictable election years in the country's post-World War II history. SENT: 900 words, photos.
VIRUS OUTBREAK-ASIA — Chinese authorities have asked residents in two cities south of Beijing to stay home for seven days as they try to stamp out a COVID-19 outbreak in which more than 300 people have tested positive in the past week. SENT: 600 words, photos.
Find more coverage on the Virus Outbreak on the featured topic page in AP Newsroom.
_______________________
WASHINGTON/POLITICS
_______________________
TRUMP-GEORGIA — While election officials in Georgia were verifying signatures on absentee ballot envelopes in one metro-Atlanta county, President Donald Trump pressured the lead investigator to "find the fraud" and said it would make the investigator a national hero. SENT: 550 words, photo.
US-TAIWAN — Secretary of State Mike Pompeo says that the State Department is voiding longstanding restrictions on how U.S. diplomats and others have contact with their counterparts in Taiwan. SENT: 280 words.
MICHAEL COHEN-PODCAST — The rehabilitation of Michael Cohen has reached a surreal new stage: Quizzing the actor Ben Stiller about his approach to impersonating him on "Saturday Night Live." Since September, President Trump's former lawyer and fixer has been producing a podcast from the Park Avenue apartment where he is serving the remainder of his prison sentence for lying to Congress, evading taxes and facilitating campaign finance crimes. SENT: 815 words, photos.
SENATE-GEORGIA-GOVERNOR — The 2020 election cycle has left Georgia's Republican governor bruised even though he wasn't on the ballot. Now his own party is turning against him. SENT: 950 words, photos.
US-MOROCCO-WESTERN SAHARA — The highest ranking U.S. diplomat for North Africa and the Middle East is in Western Sahara laying the groundwork for the United States to set up a consulate in the disputed territory. SENT: 400 words.
_________________
INTERNATIONAL
_________________
SPAIN STORM-FILOMENA — A persistent blizzard has blanketed large parts of Spain with 50-year record levels of snow, killing at least four people and leaving thousands trapped in cars or in train stations and airports that had suspended all services as the snow kept falling. SENT: 815 words, photos.
NKOREA-PARTY CONGRESS — North Korean leader Kim Jong Un threatened to expand his nuclear arsenal as he disclosed a list of high-tech weapons systems under development, saying the fate of relations with the United States depends on whether it abandons its hostile policy, state media reports. SENT: 800 words, photos.
ETHIOPIA MILITARY-CONFRONTATION — Many of the hospitals in Ethiopia's conflict-hit Tigray region, outside its capital, have been struck by artillery during the two months of fighting, according to the first humanitarian assessment of the devastation as aid begins to arrive with desperately needed supplies. SENT: 400 words, photo.
US-HONDURAS-DRUGS — U.S. federal prosecutors have filed motions saying that Honduran President Juan Orlando Hernández took bribes from drug traffickers and had the country's armed forces protect a cocaine laboratory and shipments to the United States. SENT: 475 words, photos.
————————
NATIONAL
————————
MAINE MARIJUANA — Maine marijuana shops are reporting brisk business even though the state's rollout of legal marijuana sales has been muted compared with others because of the coronavirus pandemic. Sales began in October as the pandemic was worsening in the state and around the country. SENT: 550 words, photo.
———————
SPORTS
———————
FBN--BUCCANEERS-WASHINGTON — The Tampa Bay Buccaneers, led by Tom Brady and last in the playoffs in 2007, play a wild-card game against a Washington team that won the NFC East with a 7-9 record. Brady can expect pressure from a tough Washington defense powered by Chase Young. UPCOMING: 800 words, photos. Game starts 8:15 p.m.
FBN--COLTS-BILLS - The Buffalo Bills earned their first playoff victory in a quarter-century on Saturday when Josh Allen threw two touchdown passes, scored another rushing, and Micah Hyde batted down Philip Rivers' desperation pass for a 27-24 win over the Indianapolis Colts in a wild-card game. SENT: 920 words, photos. With: FBN-BILLS-FANS — A lucky 6,700 Bills fans enjoyed the game in person (sent).
FBN--RAMS-SEAHAWKS -The Seahawks play the Los Angeles Rams in a wild-card game between NFC West rivals. Seattle won the division by beating the Rams at home in Week 16. Los Angeles boasts the NFL's top defense, but a big question persists: Who's at quarterback? UPCOMING: 800 words, photos. Game in progress.
FBC--NATIONAL CHAMPIONSHIP — Much has been made of Alabama's transformation from a dynasty built on vice-lock defense to one powered by a prolific offense. Ohio State also needed to evolve during the game's offensive revolution. That's what brought Ryan Day to the Buckeyes. SENT: 1,000 words, photos.
HKN--SEASON PREVIEW — After completing the 2020 season in twin playoff bubbles, the NHL begins anew with five games starting Wednesday. An immense challenge awaits: a 56-game regular season with limited travel and division-only opponents amid a raging pandemic. SENT: 950 words, photos.
____________________
HOW TO REACH US
___________________
At the Nerve Center, Richard A. Somma can be reached at 800-845-8450 (ext. 1600). For photos, Donald E. King (ext. 1900). For graphics and interactives, (ext. 7636). Expanded AP content can be obtained from http://newsroom.ap.org. For access to AP Newsroom and other technical issues, contact apcustomersupport(at)ap.org or call 877-836-9477.
Register for free to continue reading
Registration is a free and easy way to support our truly independent journalism
By registering, you will also enjoy limited access to Premium articles, exclusive newsletters, commenting, and virtual events with our leading journalists
Already have an account? sign in
Register for free to continue reading
Registration is a free and easy way to support our truly independent journalism
By registering, you will also enjoy limited access to Premium articles, exclusive newsletters, commenting, and virtual events with our leading journalists
Already have an account? sign in