Arctic 30 and Pussy Riot members to be freed after Russia passes amnesty law
Hopes are now that activists and journalists will be home for Christmas following move by Russian parliament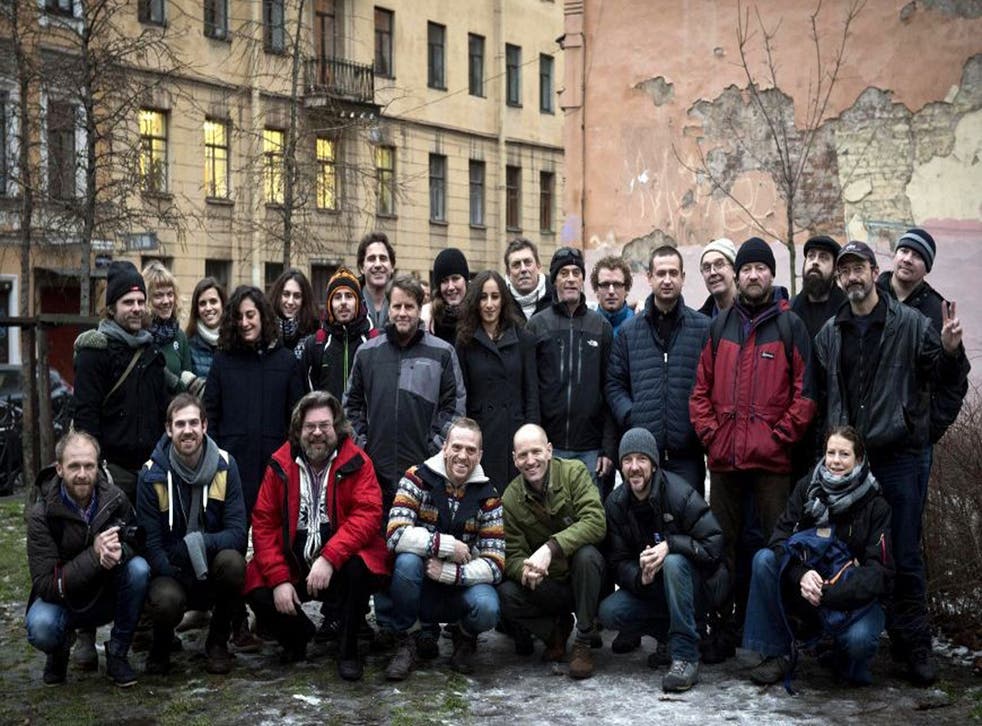 The 30-strong crew of a Greenpeace ship detained in Russia after an arctic protest could be home as early as next week after Moscow approved an amnesty law to pardon them.
The amnesty, which was proposed by President Vladimir Putin and passed unanimously by the State Duma on Wednesday, will free all those convicted of or being prosecuted for "hooliganism", including the so-called "Arctic 30."
The amnesty will also apply to the two members of the feminist punk group Pussy Riot who were sentenced to two years in prison colonies after a 2012 protest in a Moscow cathedral.
The legislation came into force after being published on the government's legal information website tonight. The Investigative Committee will have three days to order the case against each of the Arctic 30 closed, Greenpeace lawyer Sergei Golubok told The Independent. He predicted his clients will be released on Monday, although he also warned that the variety of bureaucratic procedures involved could be drawn out.
"We're all happy obviously, but quietly happy," Greenpeace activist Philip Ball, one of six Britons on trial, told The Independent, saying he hoped he would be home by Christmas. "There have been so many setbacks and false hopes all the way through that we can't celebrate until we're actually home."
The 28 Greenpeace activists and two journalists onboard the Arctic Sunrise were charged with piracy and faced a minimum sentence of 10 years in prison after a September demonstration during which two activists attempted to climb on to Russia's first Arctic oil-drilling platform. In October, that was dropped and they were charged with hooliganism, which carries a maximum seven-year sentence.
The 30 defendants were initially held in stark conditions in detention centres in Murmansk after their arrest, but were moved to St Petersburg and granted bail in November. For the past month they've been living in hotel rooms there.
The prosecution of the activists caused uproar in countries around the world, with thousands calling for their release at solidarity rallies. Nobel peace prize laureates and world leaders including Angela Merkel and Hillary Clinton also criticised the case.
The activists' pardon comes as part of a "broad amnesty" proposed by Putin in honour of the 20th anniversary of the Russian constitution. Besides those charged with hooliganism, the amended version of Putin's text approved by parliament also pardons those prosecuted or convicted for participating in mass riots, which will free many of the 30 people charged after protesters clashed with police at a 2012 opposition rally on the eve of Putin's third term.
The amnesty aims to engender good will toward the government, pardoning an estimated 25,000 people, including women with children, pensioners, handicapped people and veterans.
But the freeing of defendants in controversial cases such as those against the Arctic 30 and Pussy Riot seems designed to improve the country's image abroad.
The gesture comes in the lead-up to the Winter Olympics in Sochi in February, which has been plagued by allegations of corruption, environmental damage and pressure on local activists.
Register for free to continue reading
Registration is a free and easy way to support our truly independent journalism
By registering, you will also enjoy limited access to Premium articles, exclusive newsletters, commenting, and virtual events with our leading journalists
Already have an account? sign in
Register for free to continue reading
Registration is a free and easy way to support our truly independent journalism
By registering, you will also enjoy limited access to Premium articles, exclusive newsletters, commenting, and virtual events with our leading journalists
Already have an account? sign in
Join our new commenting forum
Join thought-provoking conversations, follow other Independent readers and see their replies