Babchenko assassination plot suspect claims he was also working with Ukrainian security services on fake death
'We knew perfectly well that there would be no killing,' Borys Herman told a court in Kiev
Friday 01 June 2018 18:00 Comments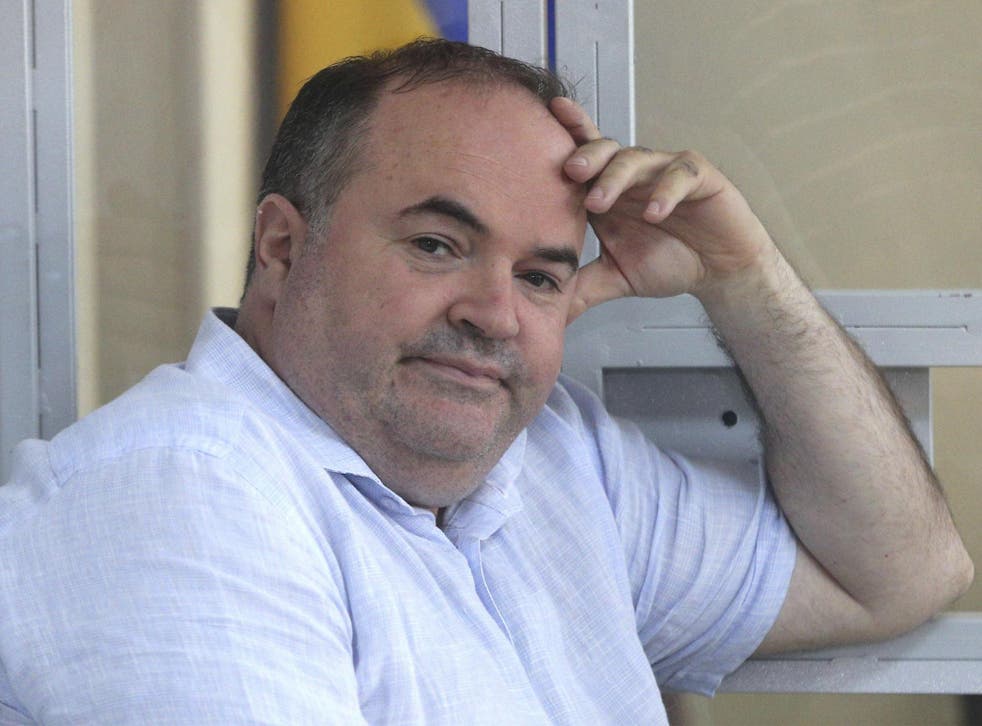 A businessman accused of plotting the assassination of a Russian dissident journalist has told a court he knew there was not going to be a murder.
Borys Herman is said to have paid $15,000 (£11,000) to an unidentified 'hitman' to shoot dead 41-year-old Arkady Babchenko in Ukraine.
Mr Babchenko stunned the world on Wednesday when he revealed he had faked his own death using pig's blood and a t-shirt with bullet holes in it as part of a sting operation by Ukrainian security forces to foil a Russian assassination plot.
The former war correspondent, who fled Russia in February last year after receiving death threats, has claimed reports of his death led Mr Herman to hand over the money.
Mr Herman, the Ukrainian co-owner of a weapons manufacturer, made his first appearance at court in Kiev on Thursday.
The suspect told the court he had been contacted by a "longtime acquaintance who lives in Moscow" about the plot to kill Mr Babchenko.
"In the process of communicating with him it turned out that he works for the fund of Comrade Putin precisely to orchestrate destabilization in Ukraine," he said.
Mr Herman claimed he turned this information over to the Ukrainian authorities and co-operated with their counter-intelligence operations.
"We knew perfectly well that there would be no killing," he said. "This was done only for the benefit of Ukraine."
The Ukrainian authorities have claimed Mr Herman was paid $40,000 by the Russian security service to organise and carry out the hit.
Prosecutor-General Yuriy Lutsenko said they were informed of the plot by the man contacted by Mr Herman to carry out the killing.
At a meeting with the proposed hitman, Mr Herman said he had orders for about 30 other killings, according to Mr Lutsenko.
Moscow has described the allegations as being part of an anti-Russian smear campaign and "the height of cynicism".
World news in pictures

Show all 50
The faked assassination was also criticised for damaging Kiev's credibility and providing a propaganda gift to the Kremlin and conspiracy theorists.
Mr Babchenko has defended his involvement by saying he feared for his life after being told Russian security services had ordered his killing.
He said: "Everyone who says this undermines trust in journalists: What would you do in my place, if they came to you and said there is a hit out on you?"
Associated Press and Reuters contributed to this report.
Register for free to continue reading
Registration is a free and easy way to support our truly independent journalism
By registering, you will also enjoy limited access to Premium articles, exclusive newsletters, commenting, and virtual events with our leading journalists
Already have an account? sign in
Join our new commenting forum
Join thought-provoking conversations, follow other Independent readers and see their replies