Ash and grab: Priest prepares takeaway ashes in sauce dipping pots for congregation to practise remotely
'We really did have to stretch the old imagination on this one though,' Brian Brady says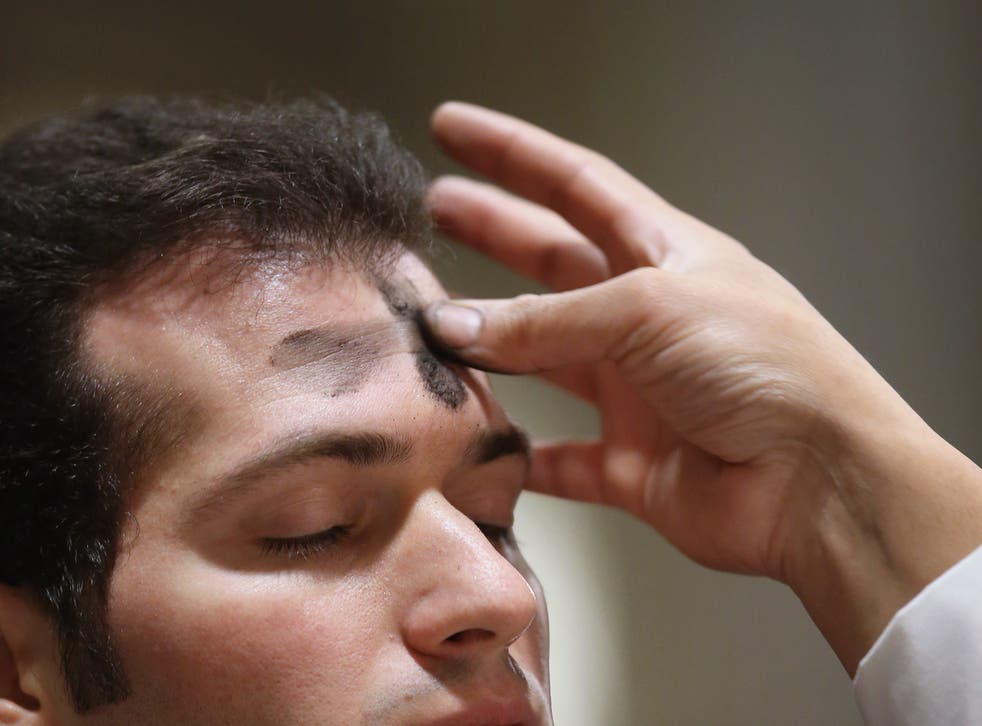 A Catholic priest in the Republic of Ireland has found an innovative way allow his parishioners to observe Ash Wednesday remotely by providing "takeaway ashes" in sauce dipping pots.
Brian Brady, parish priest for Clonmany, County Donegal, teamed up with a local shop to keep the tradition going during the coronavirus pandemic.
Ireland's Covid-19 restrictions mean all church services must only be held online.
Mr Brady has so far distributed more than 200 containers of ash.
"A lot of our parishioners would come every year for their ashes and it's so important that we honour those traditions – even at these most difficult times," he told BBC News NI.
"We really did have to stretch the old imagination on this one though."
Mr Brady teamed up with his local Centra convenience store to provide the takeaway containers that are typically used for suaces.
The takeaway ashes are limited to one per household and also include a prayer.
They have been blessed and then left out for parishioners to collect at three churches.
The parishioners can then have a prayer service in their homes before marking their own foreheads with the ash.
Ash Wednesday marks the first day of Lent for Catholics, a period of reflection and sacrifice before Easter.
Join our new commenting forum
Join thought-provoking conversations, follow other Independent readers and see their replies