Austrian parliament passes burqa ban seeing Muslim women face £130 fines for wearing full-face veils
Government says move is part of policies improving integration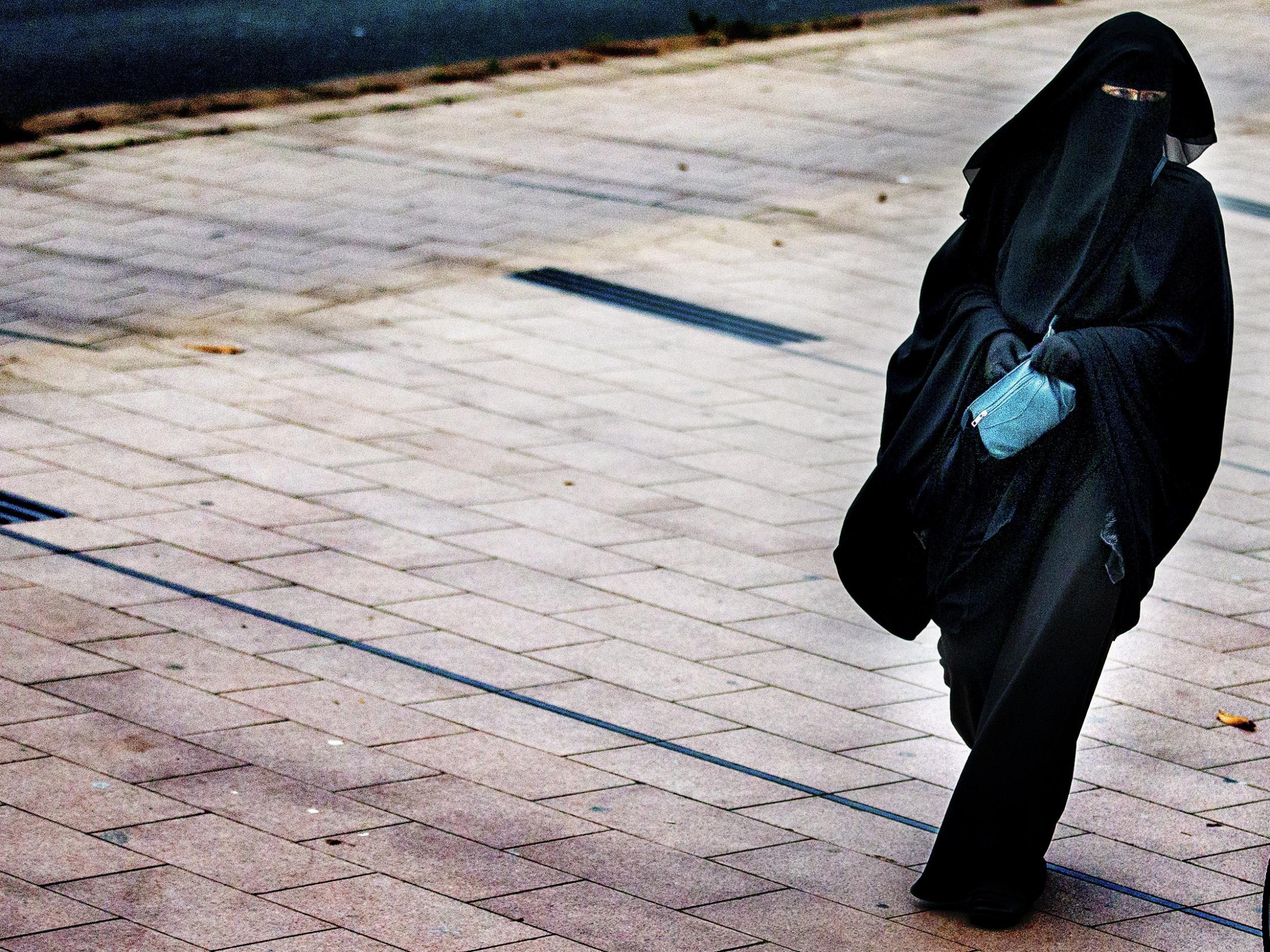 Austria's parliament has approved a burqa ban that will see women wearing full-face veils in public fined €150 (£130) as part of new integration policies.
The prohibition will come into effect in October to outlaw Islamic burqas, niqabs and other clothing obstructing facial features in public places, universities, courts or on transport.
Opponents have argued that the ban is both discriminatory and unnecessary as a tiny number of women in Austria are thought to wear veils.
Legal body the Austrian Bar Board said it ran counter to the country's constitutional democracy and "the fundamental rights of the freedom of conscience and the freedom of private life".
Thousands of protesters took to the streets of Vienna to demonstrate against the proposals earlier this year, with organisers declaring: "Every woman must be able to move freely in public without harassment and discrimination - no matter what she does or does not wear."
Austria's own President, Alexander Van der Bellen, has publicly opposed the policy, telling school pupils: "It is every woman's right to always dress how she wants."
Angela Merkel calls for burqa ban 'wherever legally possible' in Germany
"And it is not only Muslim women, all women can wear a headscarf, and if this real and rampant Islamaphobia continues, there will come a day where we must ask all women to wear a headscarf – all – out of solidarity to those who do it for religious reasons," he said earlier this year.
The partial prohibition, which has not yet come into effect, will apply to the niqab and burqa but not headscarves (hijabs), which cover the hair and neck only.
The President's office said he believed prohibitions were only justified when used for all religious symbols and in select circumstances, such as for female judges, where religious dress could raise questions over their professional neutrality.
A draft text of the law said all state representatives must appear to be "religiously neutral", adding: "Those who are not prepared to accept Enlightenment values will have to leave our country and society."
Support for bans on full-face veils has been growing across Europe since France became the first country to implement such a law in 2011, followed by countries including Belgium and Bulgaria, with partial bans being imposed in Austria and parts of Spain, Italy and Switzerland.
The German parliament voted for a draft law banning women working in the civil service, judiciary and military from wearing the burqa and niqab earlier this year, while Dutch MPs have supported a similar prohibition in the Netherlands.
Critics have characterised Austria's bill as a knee-jerk reaction to stem rising support for the populist Freedom Party of Austria (FPÖ), which claimed the new measures do not go far enough.
In pictures: Protest against burkini bans in London
Show all 10
They are part of a raft of "integration" policies, that require migrants deemed to have a good chance of gaining asylum to attend courses on the German language, job applications and Austrian values, or have their benefits cut.
Muna Duzdar, the State Secretary, hailed an "important milestone for Austrian integration" policy, saying it would improve refugees' opportunities.
"Work is one of the most important factors for successful integration, which is why we are not only breaking down language barriers with [this policy] - we are also creating a continuous integration concept for the first time," said Social Democratic Party of Austria (SPÖ) politician Alois Stöger.
The policy will also require asylum seekers to undertake unpaid work while their claims are processed.
It was agreed in the Austrian parliament on Tuesday, as the EU issued a warning to the country and two others for "breaching legal obligations" by failing to resettle a single refugee under compulsory quotas.
Austria has pledged to accept eligible asylum seekers from Italy, but the EU has warned Poland and Hungary that they have until June to start accepting refugees or face sanctions.
The ongoing crisis, immigration, terrorism and wider questions of integration and national identity have created turmoil in Austria's politics, almost seeing far-right candidate Norbert Hofer elected President last year.
The grand coalition of the centrist SPÖ and conservative Austrian People's Party (ÖVP) has agreed to dissolve and hold early elections in October, while the head of the opposition Greens party has resigned her post amid infighting.
Join our commenting forum
Join thought-provoking conversations, follow other Independent readers and see their replies