Police 'rescue baby at Oktoberfest after father got so drunk he could not stand'
Beer and food festival runs from mid-September until the first weekend in October in Munich
Jon Sharman
Saturday 30 September 2017 15:49 Comments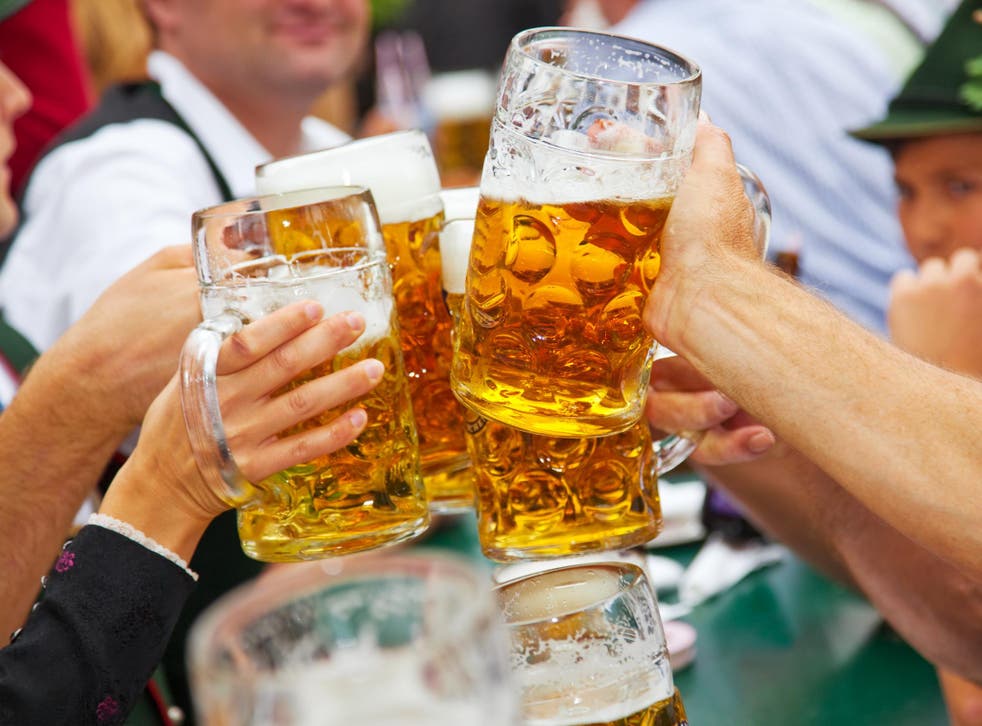 An American tourist became so drunk at Oktoberfest in Munich that police took away his baby, who was strapped to his chest, it has been claimed.
The 28-year-old Texan is said to have slumped slowly to one side as a fellow tourist watched.
The observer called police who took the man's one-year-old baby, The Local reported.
The American vomited a number of times and was taken to hospital, the site said, after police could not get him to respond to their questions.
His infant was later taken into the care of child welfare authorities.
Oktoberfest runs from mid-September until the first weekend in October in Munich and attracts millions of visitors to sample traditional Bavarian beer and food.
Last year's festival saw the lowest number – 5.6 million – since 2001. Security was beefed up amid fear of terror attacks throughout Europe.
Ahead of 2017's gatherings a shoe company launched a beer-and-vomit-proof trainer at a cost of £160.
Register for free to continue reading
Registration is a free and easy way to support our truly independent journalism
By registering, you will also enjoy limited access to Premium articles, exclusive newsletters, commenting, and virtual events with our leading journalists
Already have an account? sign in
Join our new commenting forum
Join thought-provoking conversations, follow other Independent readers and see their replies