Barcelona attack: Imam at centre of investigation among dead in house explosion
Abdelbaki Es Satty had links to the 2004 Madrid train bombings and the 2016 Brussels attacks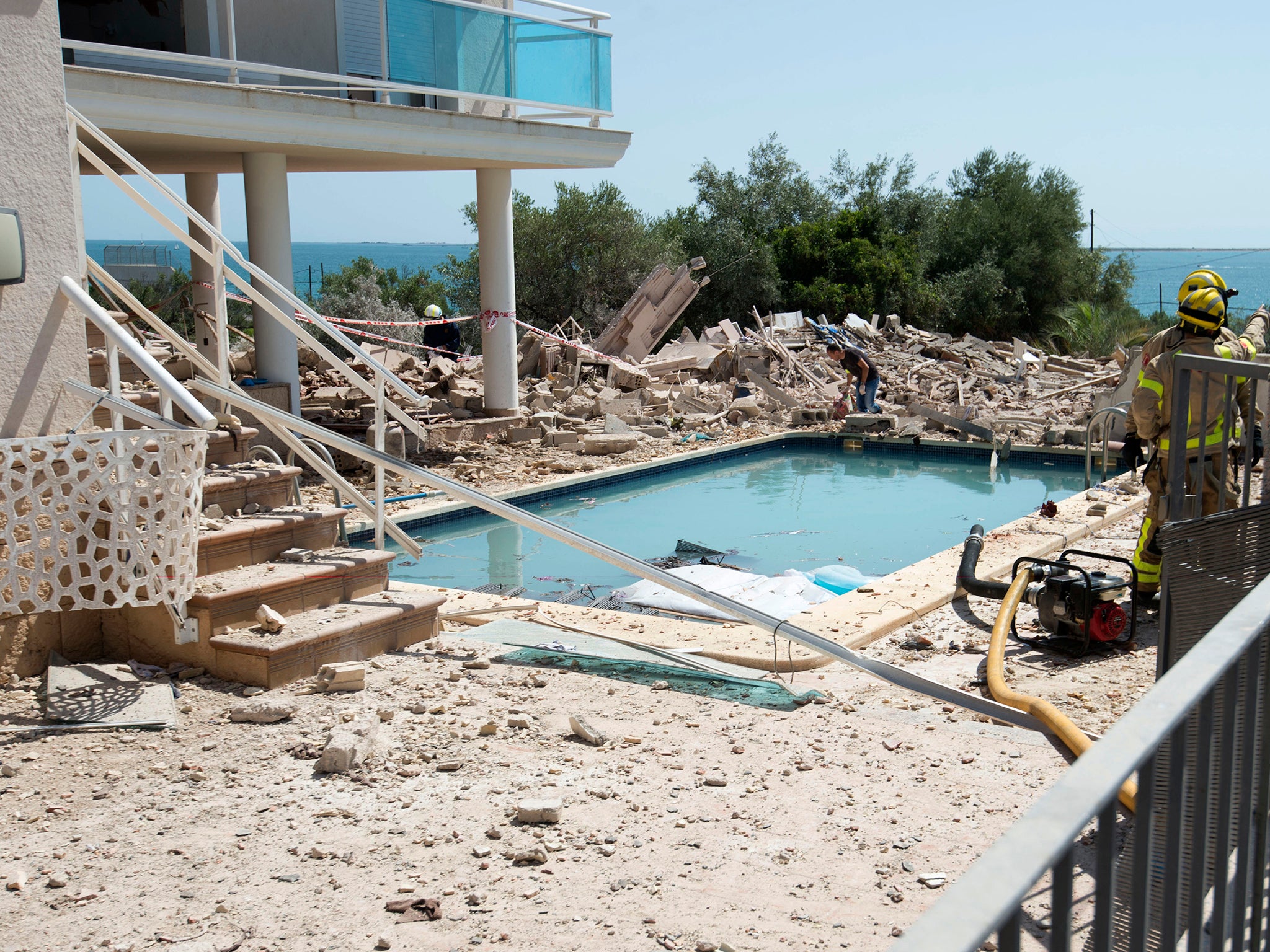 An imam thought to be the ringleader in terror attacks that left 15 people dead was among those killed at an explosion in a house in the town of Alcanar, Spanish police have confirmed.
A van was used to kill 13 and injure more than 130 people in Barcelona on Thursday 17 August, one man was stabbed to death in a car outside the city and hours later another attack took place in the seaside town of Cambrils, leaving one person dead and 13 injured.
Police raided the home of Moroccan imam Abdelbaki Es Satty over the weekend, and he has now been formally linked to the 2004 Madrid train bombings. In addition, Es Satty had recently travelled to Belgium where he had spent three months at the time of the Brussels attacks.
Police are now investigating his role in radicalising the younger members of the group that carried out the atrocities.
Es Satty's remains were found among those of at least three people who were killed at a suspected bomb-making factory in the town of Alcanar, about 120 miles south-west of Barcelona.
Police said about 120 butane gas cylinders were found at the house and believe he was plotting a much bigger attack, but the accidental explosion prompted the remaining group of militants to carry out a less elaborate plan.
Four people have been arrested in connection with the attacks so far, and today police shot dead Moroccan-born Younes Abouyaaqoub, 22, the man believed to have been at the wheel of the van that drove at high speed into crowds on Barcelona's Las Ramblas.
Spanish police are not thought to have had the imam or other members of the terror cell under surveillance, despite Es Satty's extremist connections and their prior knowledge of a period when he was in prison.
People who knew the imam said he was not religious until he was jailed for drug smuggling and breaking Spanish immigration laws.
Es Satty spent four years in prison, during which time he befriended Rachid Aglif, who was serving time for his part in the al-Qaeda-inspired Madrid bombings.
After his release from prison, he spent several months trying to find employment at mosques in Brussels' Vilvoorde district in the north of the city.
Vilvoorde is known for Islamist activity, but when Belgian police were informed by locals of El Satty's attempts to get work, and contacted the Catalan department of justice, they were told he had no links to extremist violence.
In 2015 Es Satty started teaching at one of the two mosques in Ripoll, the quiet Spanish town in the north-east of the country near to the French border and around 62 miles from Barcelona.
Ripoll was home to all of the main suspects in the attack.
The terrorists – whose number included a waiter, an extreme sports instructor and some Catalan speakers – were said by friends and relatives to have appeared to live normal lives until they started to attend Es Satty's sermons.
A woman who knew several members of the group said the imam repeatedly preached about jihad and killing "infidels", adding: "I feel like I could have done something. I feel a little bit guilty now.
"Everybody knew it. It was an open secret. But I can't say it because these people are dangerous and they could come after me. I don't trust anybody now."
Catalonia is gaining a reputation as a centre of Islamist extremism, with the US State Department calling for a regional counter-terror hub to be set up there.
A Spanish think tank said that almost a third of Isis-linked arrests in Spain were now made there.
Of the main suspects, four have been detained, five killed by police marksmen following the attack in Cambrils, two have disappeared, three died in the explosion in the bomb making factory, including Es Satty, and the driver of the van, Abouyaaqoub, was caught in a Barcelona suburb and shot dead by police today.
As the investigation progresses, Spanish police can expect questions over how a group of more than a dozen militants was able to build a significant weapons factory and plan sophisticated terror attacks without being detected.
Barcelona Attack
Show all 30
In addition, the extent of the cell's involvement with senior Isis commanders is unknown, but the group's statement in the wake of the attacks was riddled with inaccuracies, suggesting they had put out the statement based on prior knowledge of the aims of the cell.
Join our commenting forum
Join thought-provoking conversations, follow other Independent readers and see their replies