Belgian police arrest brothers after foiling new terror attack plot
The operation came as Isis continued to call for its supporters to carry out atrocities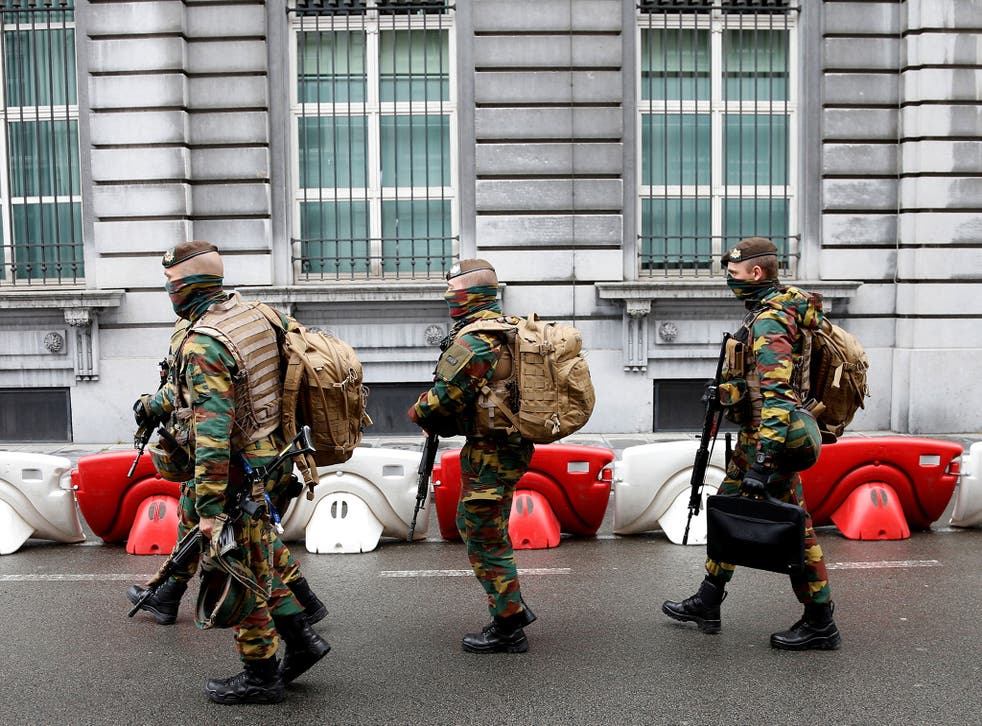 Belgian security services say they have foiled a new suspected terror plot in the country.
The federal prosecutor said two brothers were arrested after a series of overnight raids.
The suspects, named as Nourredine H and Hamza H according to Belgian privacy laws, were taken into custody for questioning.
Suspects linked to Paris attackers sentenced in Belgium
"Both are suspected of planning a terrorist attack somewhere in Belgium," a spokesperson said. "For the time being there is no connection with the terrorist attacks of the 22 March 2016 at Brussels Airport and Maelbeek metro station."
Nourredine was later charged with attempting to commit terrorist murder and participation in the activities of a terrorist organisation, while Hamza was freed without charge.
The federal prosecutor's office gave no further details and did not say what group he was believed to support.
No guns or explosives were found during searches of seven houses in Mons and Liège.
The operation came as Isis continued to call for supporters to carry out attacks in Belgium, France, the UK and other countries supporting the US-led coalition bombing its territories in Syria and Iraq.
Normandy church attack in pictures

Show all 16
Manuel Valls, France's Prime Minister, said he anticipated more atrocities in the country following an attack on a church in Normandy where two teenage Isis supporters murdered a Catholic priest.
Recent weeks have also seen deadly attacks in Nice and across Germany, where a failed Syrian asylum seeker blew himself up outside a music festival on 24 July, days after an Afghan migrant attacked train passengers with an axe in Wurzburg.
Belgian counter-terror agencies have come under increasing pressure after it emerged that the Paris attacks were planned and prepared in the country, before suspects they failed to catch went on to carry out the Brussels Airport and metro bombings.
Several terror plots have since been uncovered, including one to attack Belgian football supporters gathering to watch their national team's Euro 2016 match against Ireland last month.
Register for free to continue reading
Registration is a free and easy way to support our truly independent journalism
By registering, you will also enjoy limited access to Premium articles, exclusive newsletters, commenting, and virtual events with our leading journalists
Already have an account? sign in
Register for free to continue reading
Registration is a free and easy way to support our truly independent journalism
By registering, you will also enjoy limited access to Premium articles, exclusive newsletters, commenting, and virtual events with our leading journalists
Already have an account? sign in
Join our new commenting forum
Join thought-provoking conversations, follow other Independent readers and see their replies