Germany train axe attack: Refugee teenager 'had hand-drawn Isis flag' in bedroom, says minister
About 20 people injured, including two in a life-threatening condition, during assault in Bavaria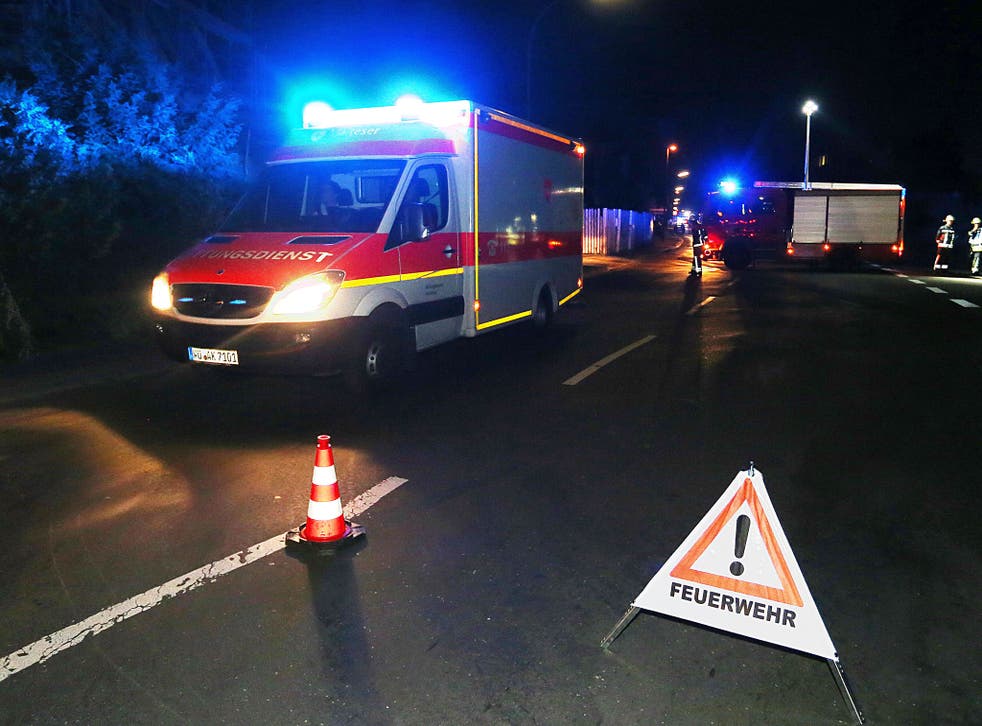 Police have found a "hand painted Isis flag" in the room of the 17-year-old Afghan refugee who assaulted several passengers in Germany, the Bavarian Interior Minister Joachim Herrmann has said.
About 20 people were injured, including two who are in a life-threatening condition, during the attack on train close to the city of Wurzburg in Bavaria on Monday night.
The attacker, who was later shot dead by police, reportedly shouted "Allahu Akbar" (God is great) during the incident. He had moved from a home for unaccompanied minor refugees to a foster family just weeks ago, and had lived in Germany for two years.
Mr Herrmann told ZDF Morning Magazine the perpetrator had acted alone.
According to the Federal Police about 25 to 30 people had been sitting in the regional of Treuchtlingen to Würzburg.
Most victims were from China, visiting Germany as tourists.
Eyewitness Thomas Velten, who went to see what had happened after the train stopped, told the Main Post the carriage was "like a battlefield" with a large amount of blood.
Police said the attacker had used "blunt" and "slashing" weapons. These were said to have been an axe and a knife, according to local media.
In May, a 27-year-old German killed one person and injured several others in a similar knife attack at a railway station near Munich.
World news in pictures

Show all 50
The suspect reportedly shouted "Allahu Akbar" ("God is great") as he started stabbing passers-by in the town of Grafing, to the south-east of the German city.
Join our new commenting forum
Join thought-provoking conversations, follow other Independent readers and see their replies