Berlin attack: German far-right leader Frauke Petry attacks call for 'humanity' as 'political correctness'
The AfD party president has previously called for police to shoot refugees entering Germany illegally and compared multicultural societies to 'compost'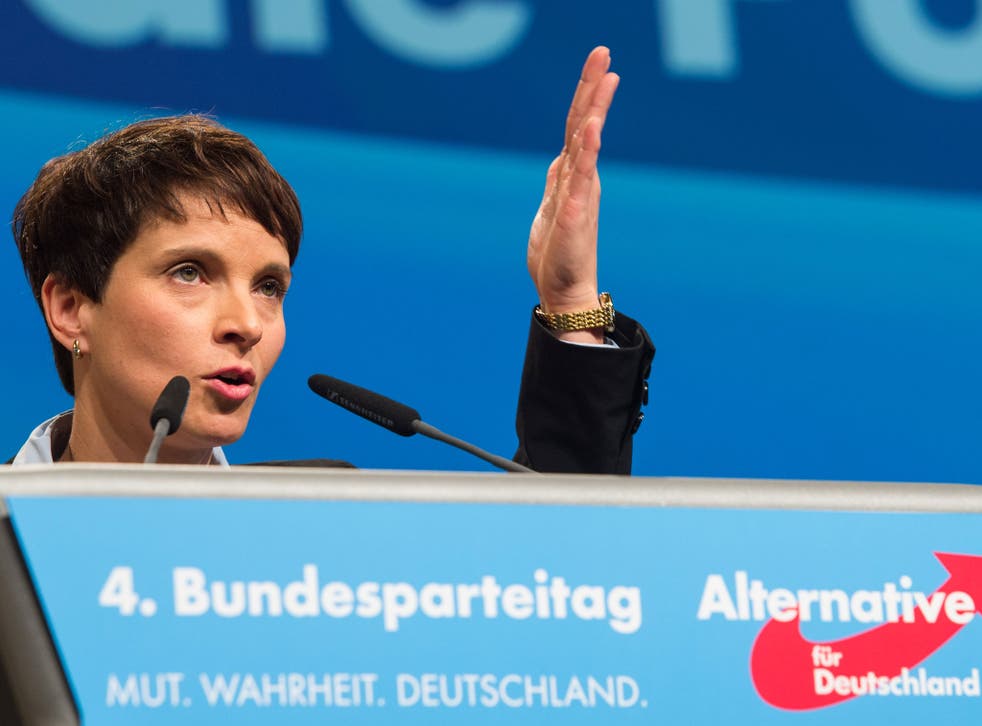 The leader of the far-right AfD party in Germany has attacked calls for people not to give into "hate and anxiety" following the deaths of at least 12 people at a Berlin Christmas market.
Frauke Petry, president of the Alternative for Germany party, also said in a Facebook post that "the horror has arrived" after a truck drove into a crowd of people in what police believe may have been a deliberate act.
Journalist Imre Grimm tweeted that people should respond with "patience, empathy and humanity", rather than "fear and hatred". This message was retweeted by a Twitter account run by the Social Democrat party (SPD).
In reply, Ms Petry said it was "significant" that "even today" the SPD "adheres to political correctness", describing this as "sad".
In the message on Facebook, she said what happened was an attack on "our freedom and way of life" and also "our Christian tradition".
Earlier this year, Ms Petry was widely condemned after calling for German police to shoot refugees entering the country illegally.
Berlin attack: Suspect arrested by German police
She said officers should "use firearms if necessary" to "prevent illegal border crossings".
Ms Petry has also compared multicultural societies with migrants and refugees to a "compost heap".
Join our new commenting forum
Join thought-provoking conversations, follow other Independent readers and see their replies