Berlin to trial legal marijuana scheme
The move follows decriminalisation of cannabis in Nevada, California and Massachusetts, passed in votes on 8 November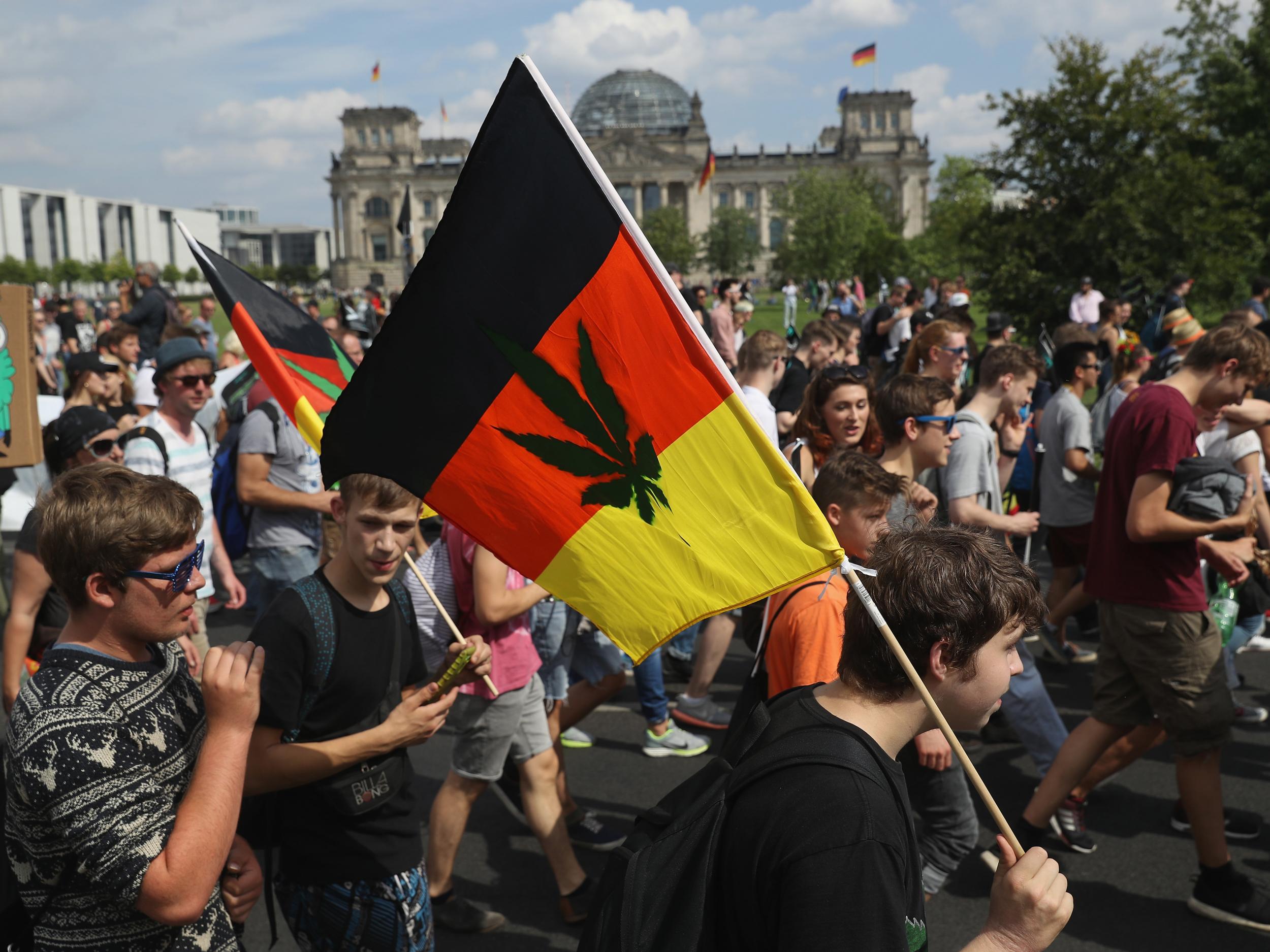 Berlin is on course to at least semi-legalising marijuana after a cross-party movement agreed on a ground-breaking pilot scheme.
The capital's Social Democrats, the Greens and the Left Party have agreed on a "controlled distribution of cannabis to adults" project.
Cannabis possession is illegal in Germany, although people found with less than 15g are often not prosecuted.
Various German newspapers cited Green politician Benedikt Lux, on the day of Donald Trump's US-election victory, as saying "a scientifically accompanied pilot project for the controlled delivery of cannabis" was planned.
Berlin's Friedrichshain-Kreuzberg district has previously tried to legalise controlled cannabis dealing, but has been thwarted by the Federal Institute for Drugs and Medical Devices.
The city is one of 16 federal states in Germany with the authority to introduce its own laws.
In pictures: Uruguay's Senate creates world's first national marketplace for legal marijuana
Show all 10
The move follows decriminalisation of cannabis in Nevada, California and Massachusetts, passed in votes on 8 November, that allows over-21s to possess up to an ounce of marijuana and to cultivate up to six plants for personal use.
Max Plenert of the German Hemp Association, as quoted by broadcaster Deutsche Welle, said: "The legal code is decided at the federal level, and this is about a local attempt to try to do things differently.
"This is a pilot project with limits. It's an attempt to advance the discussion about how things could be different.
4/20 London - Should marijuana be legal?
"It won't have a massive effect on the market for drugs as a whole. But as with other pilot projects concerning drugs, it's a chance to show politicians and the press that the topic isn't such a big deal. And that could kick-start larger changes."
Cannabis contains cancer-causing chemicals, is associated with psychotic illness including schizophrenia, can disrupt sperm production and ovulation, and can harm unborn babies – according to the NHS.
Join our commenting forum
Join thought-provoking conversations, follow other Independent readers and see their replies