Berlin housing secretary Andrej Holm sacked over revelations linking him to Stasi past
But supporters say he is a victim of government interests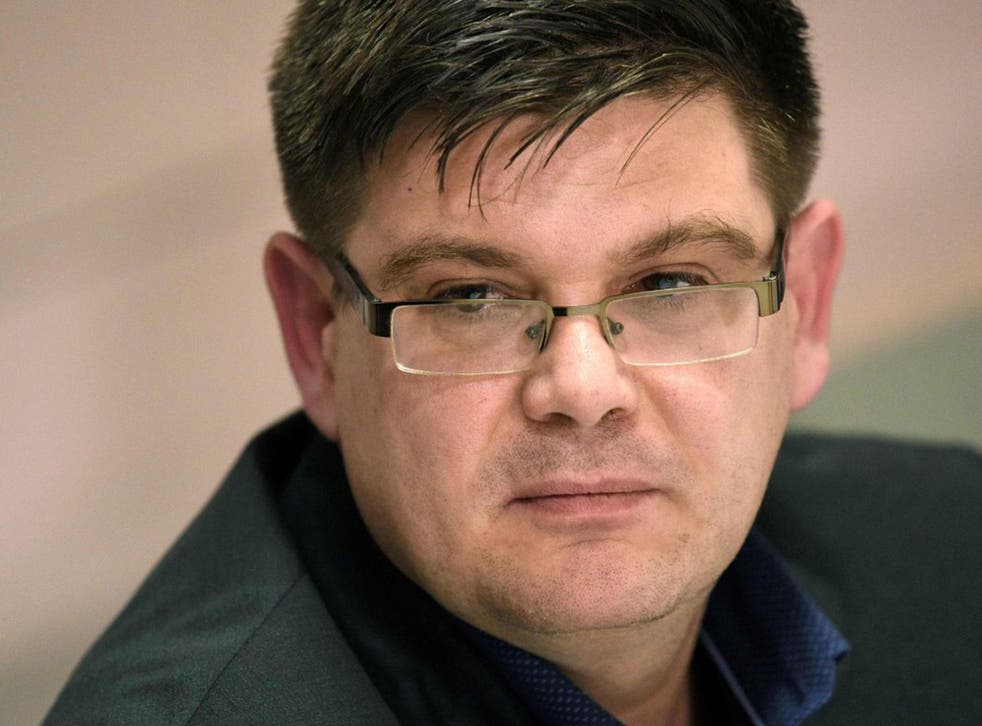 Berlin's housing secretary has been dismissed by the city's mayor following revelations he was a member of the Stasi prior to the reunification of Germany.
Andrej Holm, 46, had admitted to having received training from the East German secret police while he was still a teenager, but the newspaper Der Tagesspiegel revealed he concealed the extent of his involvement.
The affair has aroused strong feelings in Berlin, not only due to the city's fractured past but also because of its current housing situation, in which properties are scarce and rents are climbing.
In a statement regarding the housing minister's dismissal, Berlin Mayor Michael Müller, of the Social Democratic Party (SPD), said: "In the past weeks, Andrej Holm had the opportunity to examine himself and his own handling of his biography and to decide whether he can fill a high political office.
"His interviews and statements with respect to this question show me that he is not sufficiently able to undertake such self-reflection...Especially in Berlin, which was the epitome of a divided city, there must be no doubt about the work to overcome the past."
The Mayor asked construction minister Katrin Lompscher to dismiss Mr Holm on Saturday.
Mr Holm, who is associated with the far left Die Linke party – which evolved from the former East German rulers Socialist Unity Party – has worked for years against gentrification and property speculation, including as a professor at Humboldt University. He has also supported the squatting scene in the German capital.
Die Linke nominated him to be an independent housing secretary last year.
Stasiland: Stories from Behind the Berlin Wall - In pictures

Show all 7
Mr Holm said years ago that he trained with the Stasi in 1989 and 1990 as communist rule crumbled. But it emerged that he wrongly stated to Humboldt University in 2005 that he had never been a full-time Stasi employee – a statement Holm says he thought at the time was correct.
Joining as a cadet when he was just 14, Mr Holm later trained as an officer and took on a full time role when he was 19-years-old.
The Stasi used a network of agents and informers to collect details on East German citizens to quash dissent. It disintegrated when East Germany collapsed.
As scrutiny of Mr Holm's past intensified last year, it generated a wave of public support for him.
At least 350 academics and housing campaigners released an open letter decrying Mr Holm's treatment by some politicians and media outlets.
According to Deutsche Welle, they said: "As researchers, it is intolerable to see the way one of our colleagues is being treated. A treatment that is clearly trying to exploit a break in Andrej Holm's biography to prevent a political change."
Local housing campaign group Berliner Rents Referendum also wrote: "This is not about the person 'Holm'. This is much more about the future of Berlin and which interests the government follows.
"A socially sustainable city development and provision of living space is, from our perspective, fundamental to the future of Berlin. The property business, and the city, value profiteers want to see Andrej Holm fail."
Join our new commenting forum
Join thought-provoking conversations, follow other Independent readers and see their replies