UK will never leave EU because Brexit process 'too complex', says academic
Prime Minister Theresa May 'will order a second referendum', predicts advisor for the Electoral Commission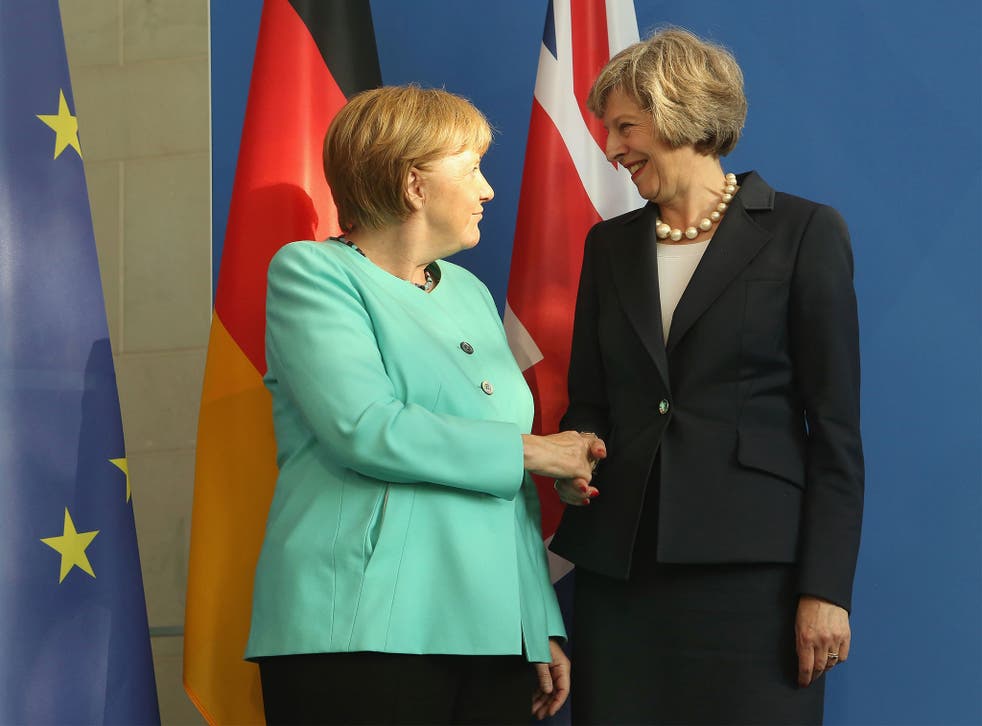 Britain will never leave the EU because Boris Johnson and other leading Brexiteers did not realise the full complexity of the process, a leading expert has claimed.
Professor Thom Brooks, who is head of Law at the University of Durham, said Article 50 is unlikely to ever be invoked, and if it was it could "let down the next generation".
Prof Brooks, who advised the Electoral Commission on the wording of the referendum question, said:"I do not think Article 50 will be invoked.
"The closer the government looks at what is actually involved in leaving then the less likely they are going to be jumping ship.
"There is a 42 year evolving legal relationship that is not so easy to unpick. It is an absolutely massive task."
He also dismissed Theresa May's talk of "Brexit as "Gobbledygook".
Theresa May says she has an 'open mind' over Brexit negotiations
Prof Brooks's comments echo those of several EU politicians, law-makers and academics, including Austrian finance minister, Jorg Shcelling, who last month said he was confident thre would still be 28 members countries in the EU in five years' time.
Britain's former cabinet secretary Gus O'Donnell also angered Eurosceptics by suggesting Britain could stay in a "broader, more loosely aligned group".
Speaking to The Independent, Prof Brooks said he believed a hasty Brexit could "let down the next generation".
"We really need a clearer sense of what Brexit 'is'," he said, "as we still have little idea about what it looks like."
"This continued uncertainty does little good - and any benefits appear speculative".
The university lecturer, whose research has been quoted in the House of Lords, predicted Brexit ministers would U-turn on their commitment to leave the EU and call for a second referendum in due course.
Brexit racism and the fightback

Show all 9
He added that Foreign Secretary Boris Johnson had only backed Leave for "political point scoring" and called International Trade Secretary Liam Fox "naïve" for not realising the "sheer enormity" of the work involved in enacting Article 50.
He said: "I expect May will have Boris and other Brexiteers submit a plan for a second referendum.
"This will be presented as the government's best efforts to honour the previous referendum result - however far short it may fall of Britain leaving the EU altogether.
"This second referendum will either see Britain changing its mind on Brexit or voting for something other than a full withdrawal."
Government officials have dismissed Prof Brooks's predictions and insisted Article 50 will be invoked as planned.
A Foreign Office spokesman said: "The Prime Minister has been very clear on this issue. Brexit means Brexit."
The Department for Exiting the European Union said: 'I would refer you to the Prime Minister's previous comments.
"Brexit means Brexit. We will be invoking Article 50."
Register for free to continue reading
Registration is a free and easy way to support our truly independent journalism
By registering, you will also enjoy limited access to Premium articles, exclusive newsletters, commenting, and virtual events with our leading journalists
Already have an account? sign in
Register for free to continue reading
Registration is a free and easy way to support our truly independent journalism
By registering, you will also enjoy limited access to Premium articles, exclusive newsletters, commenting, and virtual events with our leading journalists
Already have an account? sign in
Join our new commenting forum
Join thought-provoking conversations, follow other Independent readers and see their replies