Brexit: German politicians tell Irish counterparts 'British are a disgrace'
British 'farcical' and 'making it up as they went along' Germans reveal after Westminster visit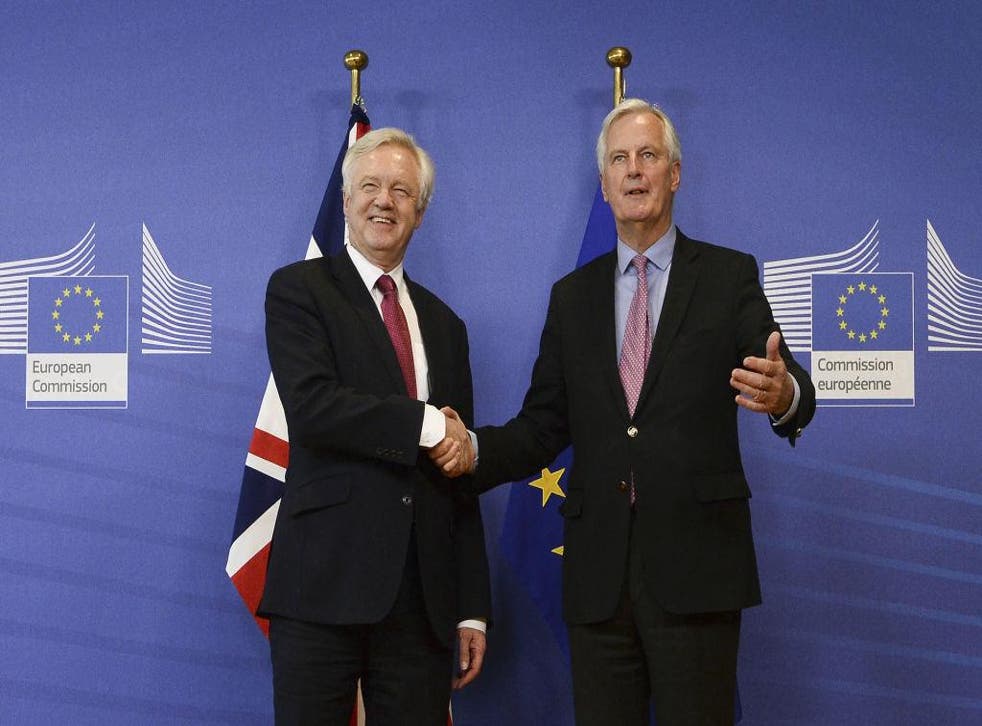 Senior German politicians reportedly launched a scathing attack on their British counterparts, calling them a "disgrace" and labelling their response to Brexit "farcical" during a meeting in the Bundestag.
Irish and German figures gathered at an Oireachtas delegation held by the German Parliament's finance committee to discuss Brexit.
Fine Gael senator Ray Butler, who attended the meeting, said the German politicians were speaking after a recent visit to Westminster.
"They said they met the finance committee in London and they were shocked by the way they handled themselves," Mr Butler told the Sunday Independent.
"They said they were making it up as they went along and were very poorly prepared for Brexit.
"It was actually farcical, is what they said. They came out of the meeting very bemused and annoyed."
Independent senator Gerard Craughwell said the group raised "deep concerns" over how prepared the UK was for Brexit.
"They found the British finance committee unprepared for Brexit and said they didn't seem to have considered the impact leaving the EU would have on Britain's economy," Mr Craughwell said.
A report documenting the Bundestag visit recorded both German and Irish politicians as being disappointed by Britain's decision to leave the EU.
In pictures: European parliament Brexit discussions

Show all 12
"Both sides agreed that there was no 'upside' to Brexit, and while there were significant bilateral issues for many countries, it was essential that the EU27 act in the best interests of the EU as a whole," the report said.
"The delegation continually stressed that it remains essential that our EU partners, especially Germany, are aware of the unique implications of Brexit for Ireland.
"Flexible and imaginative solutions are required to address the unique circumstances on the island of Ireland, in particular with a view to avoiding a hard border, which are compatible with protecting the integrity of the single market and Ireland's place in it."
Register for free to continue reading
Registration is a free and easy way to support our truly independent journalism
By registering, you will also enjoy limited access to Premium articles, exclusive newsletters, commenting, and virtual events with our leading journalists
Already have an account? sign in
Register for free to continue reading
Registration is a free and easy way to support our truly independent journalism
By registering, you will also enjoy limited access to Premium articles, exclusive newsletters, commenting, and virtual events with our leading journalists
Already have an account? sign in
Join our new commenting forum
Join thought-provoking conversations, follow other Independent readers and see their replies