Brexit: Chief EU negotiator Michel Barnier says he is 'ready as soon as UK is' after May's speech
Mr Barnier will go head-to-head with Brexit Secretary David Davis to establish terms of the future relationship between Britain and EU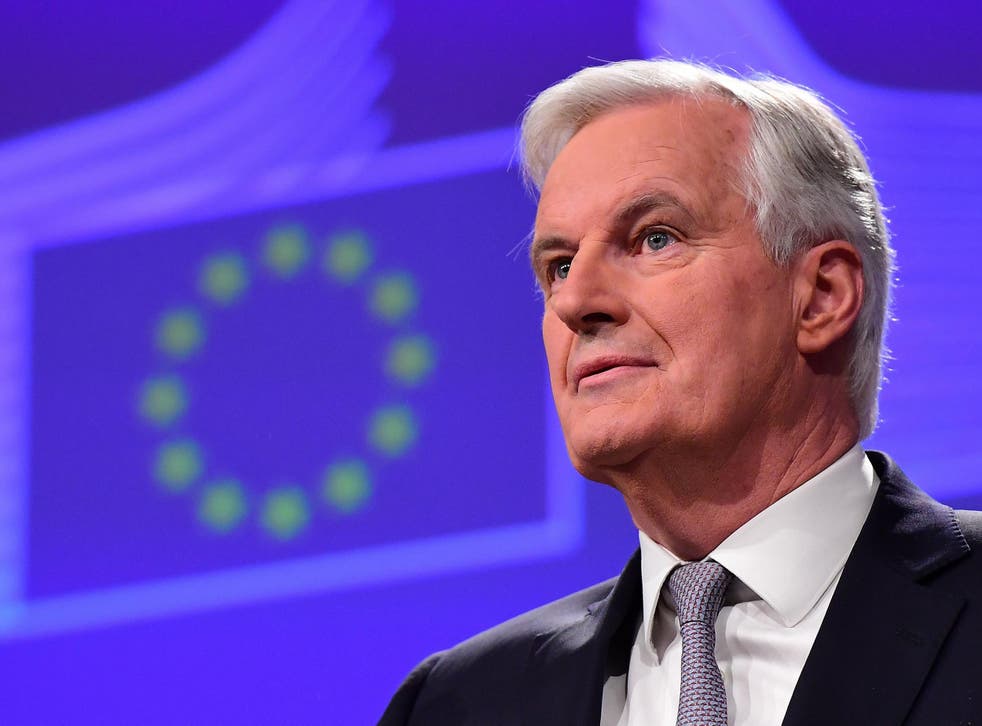 The European Commission's chief Brexit negotiator has said he is ready to begin talks "as soon as the UK is".
Reacting to Theresa May's speech in which she confirmed Britain's intention to leave the single market, Michel Barnier said negotiations could only begin when Article 50 was officially triggered.
"Ready as soon as UK is. Only notification can kick off negotiations. #Brexit," wrote Mr Barnier on Twitter.
"Agreement on orderly exit is prerequisite for future partnership. My priority is to get the right deal for EU27," he added in a second message.
Mr Barnier, 66, was named the EU's chief negotiator in July following Britain's decision to leave the union. He formally took up the role on 1 October.
The French politician and former vice president of the European Commission was chosen by current EU president Jean-Claude Juncker because he "wanted an experienced politician for this difficult job," Mr Juncker said at the time.
Brexit Concerns

Show all 26
He is likely to be a tough negotiator and take a hard stance on EU rules, and is seen as a "nemesis" of the City of London, having backed new financial regulations against the UK's will while he was Market Commissioner.
Mr Barnier will go head-to-head with the UK's Brexit Secretary David Davis to establish the terms of the future relationship between Britain and the EU.
Mr Davis requested a meeting with Mr Barnier in November to "reestablish" their relationship and the pair reportedly spoke for around 30 minutes.
Theresa May's Brexit speech - five key points
They had met before decades ago, having both been European affairs ministers during the 1990s at the same time.
In her landmark speech, Ms May said the deal she would be pursuing when the negotiations get underway "cannot mean membership of single market".
But she emphasised that Britain wants to remain a good friend and neighbour to other European countries.
Join our new commenting forum
Join thought-provoking conversations, follow other Independent readers and see their replies