Brexit is a 'stupid decision' the UK public can still reverse, senior EU official says
Nigel Farage calls remarks 'pig-headed'
Harriet Agerholm
Tuesday 05 September 2017 16:04 Comments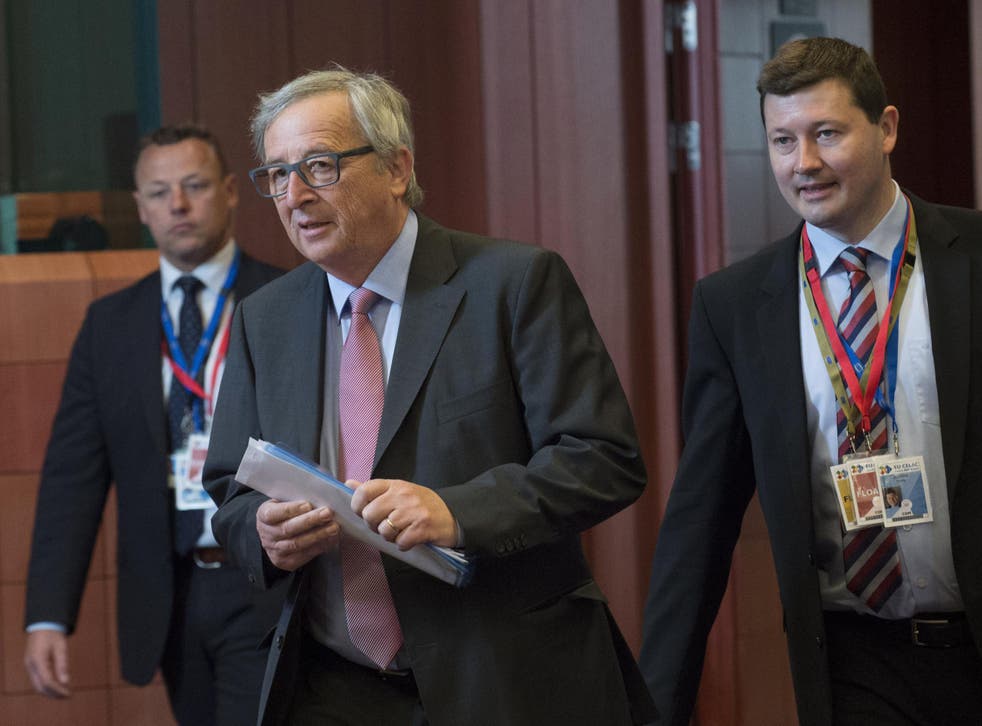 Brexit is a "stupid decision" the British public could still reverse, a senior EU official has said.
Martin Selmayr, a lawyer and chief of staff to European Commission President Jean-Claude Juncker, said it was legally possible for the UK to backtrack on it's decision to leave.
Yet he added that he was a "dreamer" and that he anticipated Britain would leave the EU.
Former Ukip leader Nigel Farage told The Telegraph the comments were "pig-headed" and showed "a desire to be uncooperative at every step of the way".
Exchanges between British and European negotiators have become increasingly bombastic in recent days
The EU's chief Brexit negotiator, Michel Barnier, said he wanted to "teach people" in the UK the consequences of leaving the "club".
Brexit minister David Davis told the BBC's Andrew Marr Show on Sunday that Mr Barnier had appeared "a bit silly" during a news conference.
Continuing the war of words on Monday, Mr Selmayr said: "Brexit is bad, and it's a stupid decision.
"The only people who can reverse it would be the British people and I am not a dreamer, I am a realist. Brexit will happen on March 29, 2019."
He added that it was legally possible for the UK to reverse its decision, but that it would be "arrogant" for EU officials to think they could force it to happen.
The former Ukip leader Mr Farage said: "His comments amount to a pig-headed denial in Brussels that Brexit is happening and a desire to be uncooperative at every step of the way.
"He is directly appealing to the Tory rebels and the Labour Party."
Brexit: the deciders

Show all 8
It comes as it emerged that Labour was set to order its MPs to vote against the Government's Brexit repeal bill.
The decision, thought to have been made at a meeting of senior party members, would force the Prime Minister to rely on the Democratic Unionist Party to pass the bill.
Labour has repositioned itself in favour of "soft Brexit", with shadow Brexit minister Sir Keir Starmer saying the party would ask for the UK to remain in the single market, customs union and under the jurisdiction of the European Court of Justice during any Brexit transition period.
Register for free to continue reading
Registration is a free and easy way to support our truly independent journalism
By registering, you will also enjoy limited access to Premium articles, exclusive newsletters, commenting, and virtual events with our leading journalists
Already have an account? sign in
Join our new commenting forum
Join thought-provoking conversations, follow other Independent readers and see their replies