Briatore fumes as Russians sail off with €86,000 bar bill unpaid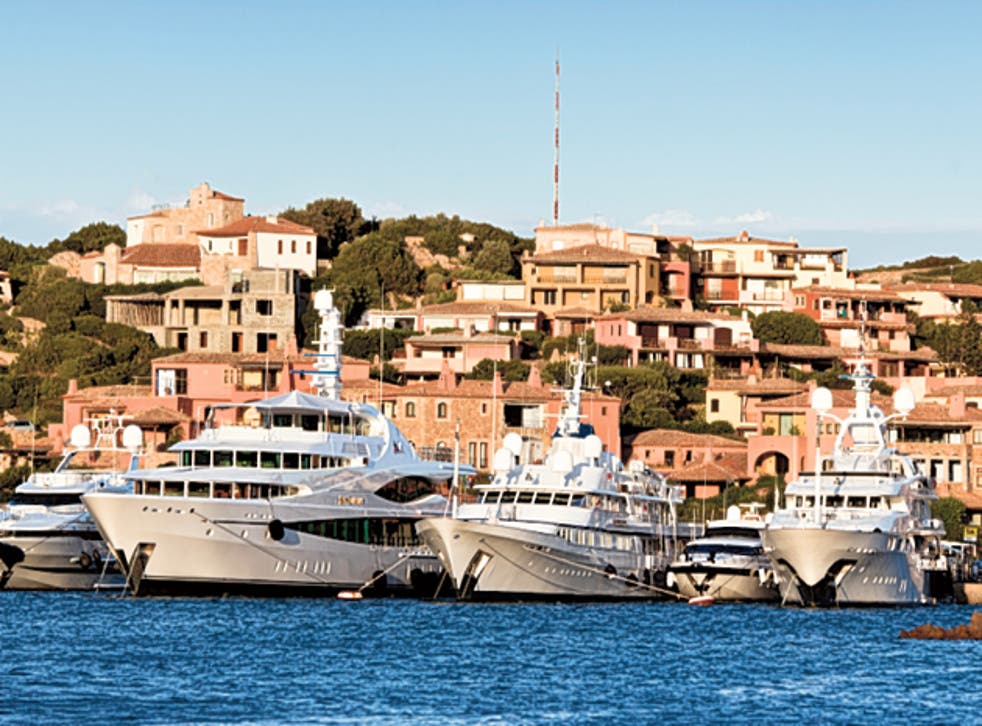 For years, locals at Italy's snootiest seaside resorts, from Amalfi to Portofino, have sneered at the arrival of Russia's hard-partying nouveau riche – but have willingly taken their money.
That uneasy balance was upset somewhat in Sardinia's glitzy Costa Smeralda on Sunday, when a yacht full of young Russians acted out the first part of their role by getting through €86,000 (£75,000) worth of vintage champagne. But they failed to hand over the cash, instead apparently doing a runner in a 70-metre yacht which they chartered.
The three men and three women, claiming to be the children of wealthy Russian businessmen, had booked a table on Sunday night at Costa Smeralda's popular eurotrash hangout, the Billionaire Club, after simply giving the name of their attention-grabbing yacht, the Kismet, which has a pool, hydro-massage and grand piano.
The club, owned by Flavio Briatore, of Formula 1 fame, took it as evidence of their financial credentials and welcomed them in. During several raucous hours the six Russians treated themselves, and it appears many of the other guests, to a total of 90 bottles of Louis Roederer Cristal champagne, according to the local Unione Sarda newspaper.
But at dawn, when the bill arrived, all six balked at the figure and refused to pay. The stand-off appeared to be resolved when yacht's captain turned up and agreed to sign the bill and promised it would be settled the to next day. But the yacht left the harbour the minute they were back on board and was later intercepted by a Carabinieri vessel.
Unione Sarda quotes sources at the bar as saying the six Russians were the children of wealthy Moscow businessmen, who allegedly attempted to flee when they realised that their partying had "got out of hand". Two of those on board were interrogated for several hours by police before being released. The public prosecutor at Tempio Pausania is reportedly now considering pressing fraud charges.
The yacht has been impounded until the Billionaire Club bill is settled, but it seems likely that the yacht charter agency may ultimately have to foot the bill, because all six young Russians have apparently disappeared again, this time on foot, with some speculating yesterday that they weren't really the scions of Moscow oligarchs but a bunch of chancers.
The incident on Sunday night is not the first to raise tensions between Italians and Russians. Last summer, the Mayor of the north Tuscan resort of Forte dei Marmi, the traditional summer beach spot for north Italy's upper-middle classes, said he was reserving land with sea views that would be used to build new homes exclusively for locally born buyers or long-term residents. His announcement came amid perceived resentment that wealthy foreigners were buying up the town.
Join our new commenting forum
Join thought-provoking conversations, follow other Independent readers and see their replies