British man Scott Sibley killed in Ukraine and second UK national missing
Army veteran becomes first known British casualty of war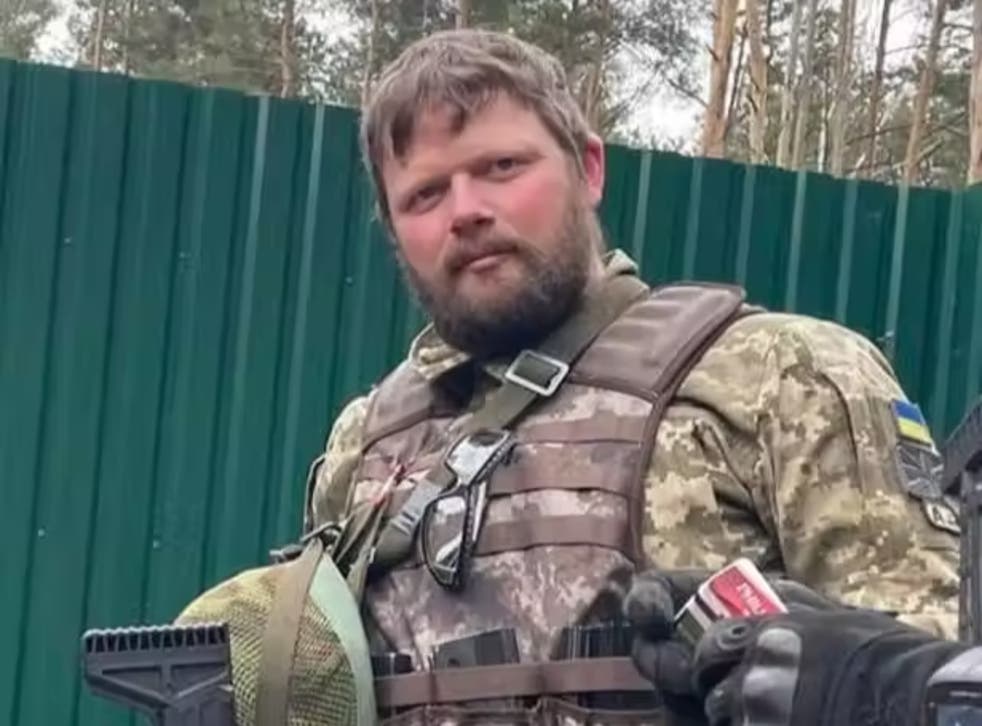 A British man has been killed in Ukraine and a second British national is missing, the Foreign Office has said.
Tributes have been paid to Scott Sibley, who has been named locally as the man who had died, while the identity of the missing person remains unknown.
Mr Sibley is understood to be a veteran of the British army. He is the first British national known to have been killed in Ukraine since the Russian invasion.
It is thought he and the missing person were fighting against invading Russian forces as volunteers supporting Ukraine's army, though this has not been confirmed.
A spokesperson for the Foreign Office said: "We can confirm that a British national has been killed in Ukraine and are supporting their family."
The spokesperson also confirmed there was a British national missing and said it was "urgently seeking further information".
The Foreign Office did not provide details of what the pair had been doing in Ukraine or where they were. Nor did it say when the man was killed or the other went missing.
Several people posted tributes to Mr Sibley on Facebook in recent days, with friends and former soldiers referring to the "fallen hero" and "one hell of a beautiful guy".
Mr Sibley's former regiment, the Logistic Support Squadron, paid tribute to him, writing on Facebook: "This week the Sqn has lost a former serving soldier. A man that showed Commando spirit until the end. RIP. Scott Sibley," it wrote.
A GoFundMe page was set up on Wednesday to raise money for his funeral. By Thursday evening the page had raised £3,465 of a £5,000 goal.
Organiser Craig Gant said Mr Sibley "was a friend like no other and the bravest person I've had the pleasure to have known, he was as good as a brother to me."
Another fundraiser was set up by a woman who said Mr Sibley had been part of a online community based around video game PUBG. The fundraising campaign is for the benefit of Victoria Sibley – believed to be Mr Sibley's wife – and has so far raised £250 of its £2,000 target.
The Foreign Office has been advising British nationals against travelling to Ukraine since February, warning of a real risk to life.
A number of British nationals have joined the fight in Ukraine. Authorities in Ukraine estimated in March that at least 20,000 people from 52 different countries had come to support their army.
Around the same time the Ministry of Defence said "a small number" of soldiers had gone awol despite orders not to travel to Ukraine.
Advice from ministers was muddled at first. Liz Truss initially said she would "absolutely support" British nationals joining with Ukrainian forces.
But she rowed back from this statement less than a fortnight later after Ben Wallace, the defence secretary, said he did not "want to see British people killed any more than I want to see Ukrainians" dying.
Last week, two British fighters were paraded on Russian state TV after being captured in the southern Ukrainian city of Mariupol. Government minister Brandon Lewis said he had sympathy for the prisoners of war but it was illegal for them to have been there.
Register for free to continue reading
Registration is a free and easy way to support our truly independent journalism
By registering, you will also enjoy limited access to Premium articles, exclusive newsletters, commenting, and virtual events with our leading journalists
Already have an account? sign in
Register for free to continue reading
Registration is a free and easy way to support our truly independent journalism
By registering, you will also enjoy limited access to Premium articles, exclusive newsletters, commenting, and virtual events with our leading journalists
Already have an account? sign in
Join our new commenting forum
Join thought-provoking conversations, follow other Independent readers and see their replies