British mother-of-two Ann Clayton dies in French Alps ski accident
'She flew over a ravine and made a big jump before hitting a tree'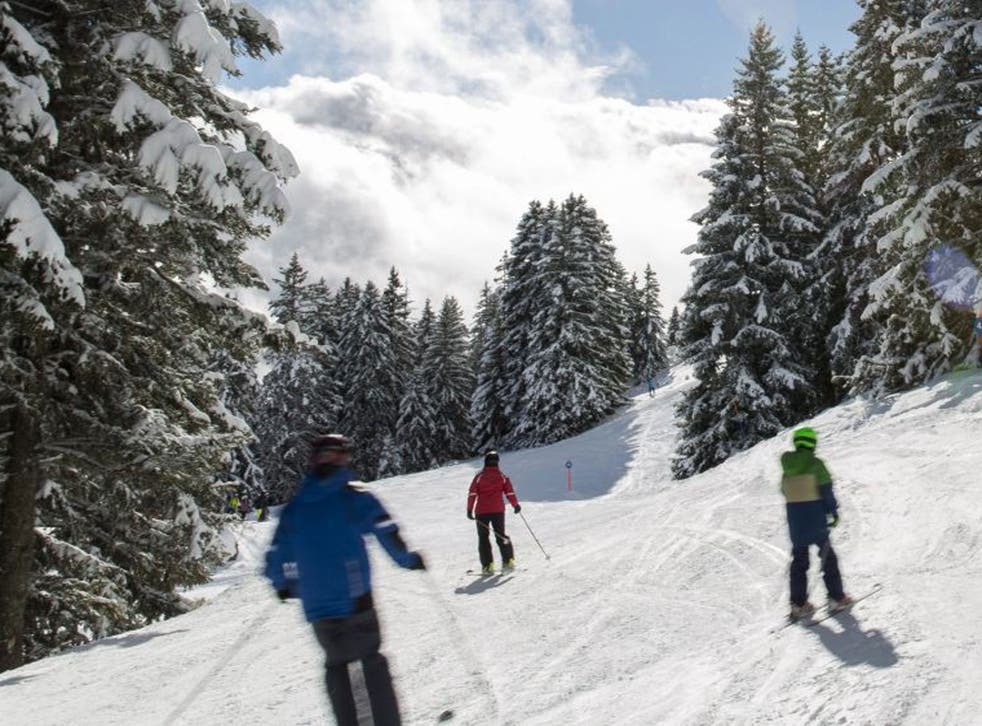 A British mother-of-two has died in a skiing accident while on holiday in the French Alps with her sons.
Ann Clayton, 54, from Stockport in Greater Manchester lost control while making a turn, dropped 20ft and hit a tree.
The accident took place on a moderate level blue run at La Plagne in the Savoy region of French Alps.
She was on holiday with her sons, Andrew, 19, and Stephen, 22.
Stephen told the Manchester Evening News: "We have skied all of our lives – she was a good skier.
"It was not a difficult run but because it rained, it was quite icy.
"She lost control and dropped 20ft off the piste and made contact with a tree."
Rescue workers including police officers and paramedics reached her within minutes but she was pronounced dead at the scene.
The director of slope security, Luc Nicolino, said Ms Clayton had "lost control" while making a turn.
He said: "She flew over a ravine and made a big jump before hitting a tree."
An autopsy will be carried out to find out what caused the accident.
Stephen added: "She really looked after us and was a really caring person. She also helped out at various food banks around our local area. She was known for her voluntary work.
"Mum was very caring and would not do anything for herself unless it benefited other people.
"She was always ready to do a lot for others."
Ms Clayton used to volunteer with Manchester Street Angels charity helping homeless people across the city centre.
Join our new commenting forum
Join thought-provoking conversations, follow other Independent readers and see their replies