British tourist falls 90m to death while scaling 'stairway to heaven' ladder in Austria's Dachstein mountains
Investigators rule out third-party negligence in tourist's death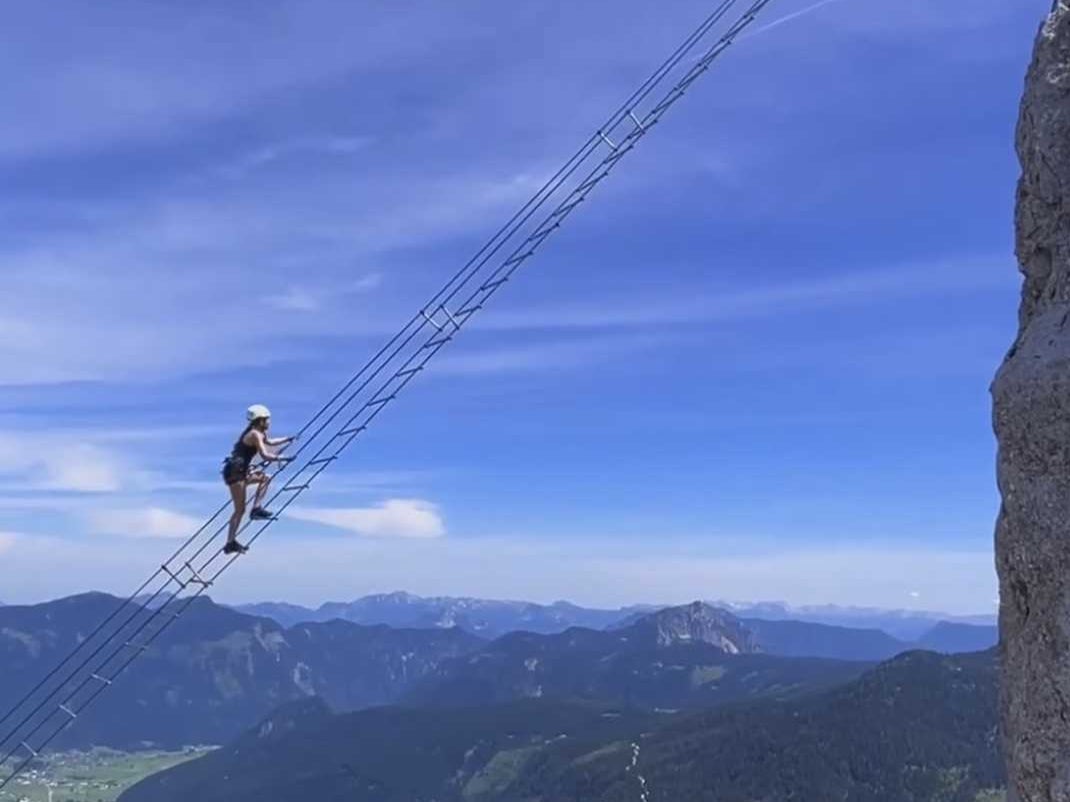 A British tourist plunged 90m to his death from a ladder dubbed "stairway to heaven" in the picturesque Dachstein Mountains in Austria.
The 42-year-old tourist was climbing the mountain in the North Limestone Alps when he fell off the end of the ladder.
The 40-metre ladder, popular among thrill seekers, is run by Inter-Sport and is referred to as Via-Ferrata – Italian for the "iron way". It connects the lower portion of the Donnerkogel Mountain to its Grosser Donnerkogel part.
Investigators ruled out any third-party negligence in the man's fall, The Sun reported.
Two helicopters were deployed at the scene and the man's body was retrieved from the gully beneath the ladder.
Thousands of climbers have shared their experience of ascending the popular ladder, where climbers are attached to harnesses for their safety.
The ladder was promoted as the new "top" tourist attraction on the Zwieselalm for "climbing enthusiasts" by the Dachstein region tourist website. The climb was described as "not ideal for beginners".
"The via ferrata on the Donnerkogel at the Zwieselalm in Gosau at Dachstein presents amazing and breathtaking views of the glacier of the Dachstein, as well as of the highest mountain of Austria – the Grobglockner," according to the description on the tourism website.
"The ladder to heaven was built by Outdoor Leadership with their professional climber Heli Putz."
An athlete was pictured balancing on the ladder with no harness in 2020, according to the outlet.
The same year a British tourist, Madalyn Davis, died after falling from a cliff in Sydney's eastern suburbs.
Join our commenting forum
Join thought-provoking conversations, follow other Independent readers and see their replies