British woman rescued from Atlantic waters after swimming after a cruise liner she thought her husband was on
Susan Brown swam 500 metres through the ocean and had to be treated for hyperthermia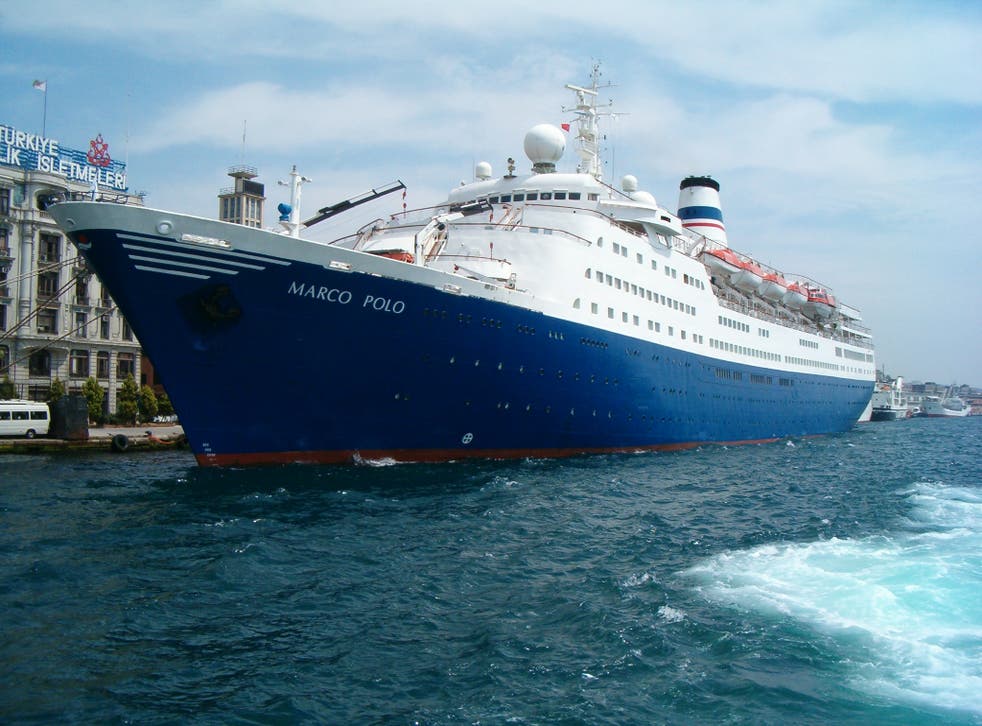 A British holidaymaker was rescued and taken to hospital after trying to swim after a cruise liner that she believed her husband to be on.
65-year-old Susan Brown jumped into the Atlantic and tried to swim after the Marco Polo cruise liner as it left a port in Funchal, Madeira, according to reports in the Telegraph.
Felix Marques, commander of the captaincy of Funchal told local paper Correio Da Manha that Ms Brown was already 500 metres out to see when fishermen heard her screaming.
Ms Brown told hospital officials that she had believed her husband to be on board after changing his mind about flying back to the UK with her.
Reports say she and her husband had purchased tickets to fly back to the UK from Madeira rather than returning to the Marco Polo, wishing to cut their trip short.
Ms Brown went after the ship after she lost sight of her husband at the island's airport, thinking he had changed his mind about flying back early.
Mr Marques said she was fully clothed and suffering from the effects of hyperthermia when she was rescued and rushed to intensive care. She was later transferred to a psychiatric unit at Nelio Mendonca Hospital.
A spokesperson from Cruise and Maritime Voyages, which operates the Marco Polo said they understood Mr Brown to have flown back to the UK.
Join our new commenting forum
Join thought-provoking conversations, follow other Independent readers and see their replies