Britons buying a fifth of all Spanish property sold to foreigners
New figures indicate moribund prices and a strong pound are making holiday homes in the sun more appealing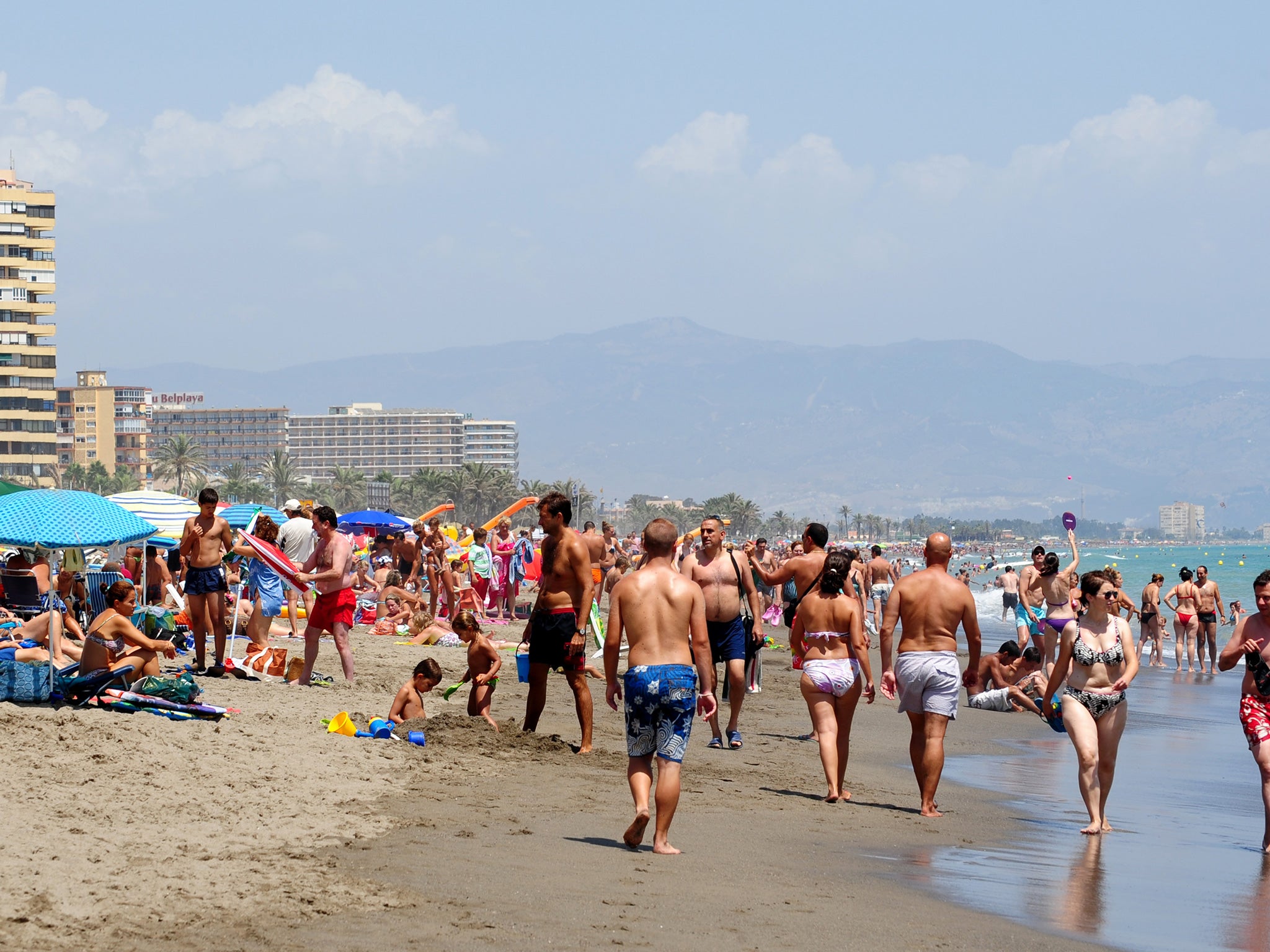 Britons are buying a fifth of all Spanish property sold to foreigners, as moribund prices and a strong pound make holiday homes in the sun more appealing.
According to new figures released by the Spanish land registry, Britons, more than any other nationality, are taking advantage of a combination of favourable economic factors. The euro has fallen from about 80p to the pound, to a little over 70p in 12 months, making homes in popular areas such as the Costa del Sol and the Costa Blanca cheaper to buy.
Slow price growth in Spain, coupled with rapidly rising property prices at home – in some instances, by more than 10 per cent a year – mean that Spanish property is making less of a dent in Britons' wallets. According to the Colegio de Registradores, 19.8 per cent of all property bought by non-Spaniards in the first six months of 2015 went to UK buyers. German and other northern Europeans are stymied by the weak euro, while buyers from further afield – Russians have bought large numbers of Spanish holiday homes in recent years – have been hit by sanctions or weakening domestic economies.
As many as 750,000 Britons live in Spain for at least part of the year. "The British market is by far the most important," said Marc Pritchard, the Majorca-based sales and marketing director of Taylor Wimpey España, which develops homes in popular coastal areas. "There are several factors at play, but people are starting to realise that after years of the Spanish housing market being depressed, it is beginning to pick up."
Spain suffered one of the sharpest economic downturns in the eurozone crisis, sending property prices spiralling. Many had ploughed retirement savings into a dream home in the sun, but suddenly found themselves heavily indebted and holding an asset that was worth a fraction of what they paid for it.
But greater confidence of economic stability at home is allowing people, especially those with plenty of cash, to look abroad for what are still bargain prices. "Prices, while rising, are still low," said Mr Pritchard. "Even in prime locations, properties are still at 2002 levels."
The most popular destinations are the sun-kissed coastal areas, with some communities in Alicante and Marbella dominated by English-speaking residents. The house-moving website, Rightmove, says it is the grey pound that is driving the market. Britons aged between 55 and 64 are the most active in Spain, making up almost half of all enquiries about holiday homes. Those aged between 45 and 54 make a third of all requests.
Property abroad: Palma, Spain
Show all 4
Housers, a Spanish-based crowd-funded investment group, is hoping to raise about £90m to invest in 500 properties, most of them in Madrid, with a view to renting them out. House prices in the Spanish capital have risen by more than 5 per cent this year.
The move is likely to anger social groups who argue that banks have been too quick to foreclose on households who have fallen behind on mortgage repayments. Housers' first investment, a flat in Madrid, was bought by 49 investors, who each share the €450 (£333) a month rent, and any capital appreciation.
Join our commenting forum
Join thought-provoking conversations, follow other Independent readers and see their replies