Brussels attacks: Isis propaganda message has been muddled since Paris
Some experts believe that this week's events should be seen as a strategic failure for the terrorist group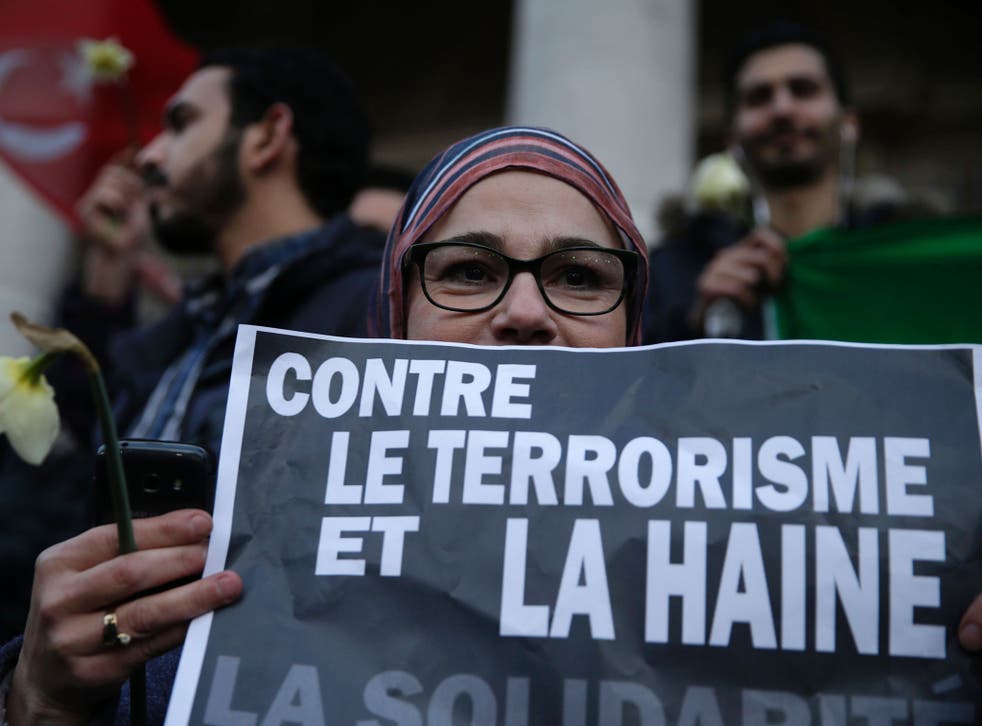 Commentary on the Brussels killings has focused, with good reason, on the lapses and failures of Belgian and European security.
Some terrorism experts and security sources in France believe that this week's events – and even the 13 November slaughter in Paris – should also be seen as a strategic failure for Isis.
Far from implying a growing jihadist menace, they suggest, the events of this week point to a loss of control and focus by Isis. Why are apparently key figures in the jihadist network, like the presumed Paris bomb-maker Najim Laachraoui, blowing themselves up? Suicide bombings used to be the task of the jihadist infantry, not the staff officers.
Why has Isis abandoned its previous strategy of attacking allegedly "legitimate", Islamophobic targets, such as Jews or Charlie Hebdo magazine? This was intended to provoke a hard-right backlash against the great majority of non-radical Muslims, which would eventually foment a European civil war. By contrast, both the Paris and Brussels attacks have targeted ordinary people going about their ordinary lives. There is some evidence, French sources say, that this has produced a Muslim backlash against Isis.
"Since 13 November [the Paris attacks], the Daesh [Isis] propaganda message has been muddled," said Gilles Kepel, a French expert on the Arab world and the aims and methods of jihadism. "Its communication is in crisis…These indiscriminate attacks have fallen on multi-cultural cities with exactly the kind of Muslim populations they are trying to recruit. But these actions have not brought Muslims together [behind Isis]. Far from it."
In pictures: Terror attacks at Brussels airport

Show all 30
Since 13 November, French security sources say, there has been a slowing in the number of young would-be European jihadists going to Syria. This might partly be explained by increased European surveillance. There has, however, also been a change in tone in social media and the random comments made by young French Muslims at school and elsewhere.
Where a large minority had openly or implicitly approved the Charlie Hebdo murders, there has been little or no support for the Paris and Brussels attacks. French security sources are also puzzled by the widespread use of suicide bombings. The presumed bomb-maker Laachraoui's death at Brussels airport can perhaps be explained as an act of panic or defiance as Belgian police closed in after the arrest of the missing Paris attacker Salah Abdeslam. "It is intriguing all the same," a French police source said.
"He eluded the Belgian security forces for a long time. There is no reason to believe that could not have continued."
Mr Kepel, author of a recent book on jihadism in France, Terreur dans L'Hexagone (Gallimard), suggests that Isis is suffering from something previously regarded as a strength: the loose, uncentralised nature of its jihadist cells in Europe. He warns, however, that such strategic failures and muddles by Isis do not necessarily imply that the movements's short-term threat is waning.
Join our new commenting forum
Join thought-provoking conversations, follow other Independent readers and see their replies