Brussels attacks: Life in Molenbeek shows the road taken from drug-dealing to armed robbery and terrorism
The Brussels' suburb has come to be regarded as the germination centre for Islamist terrorism in Europe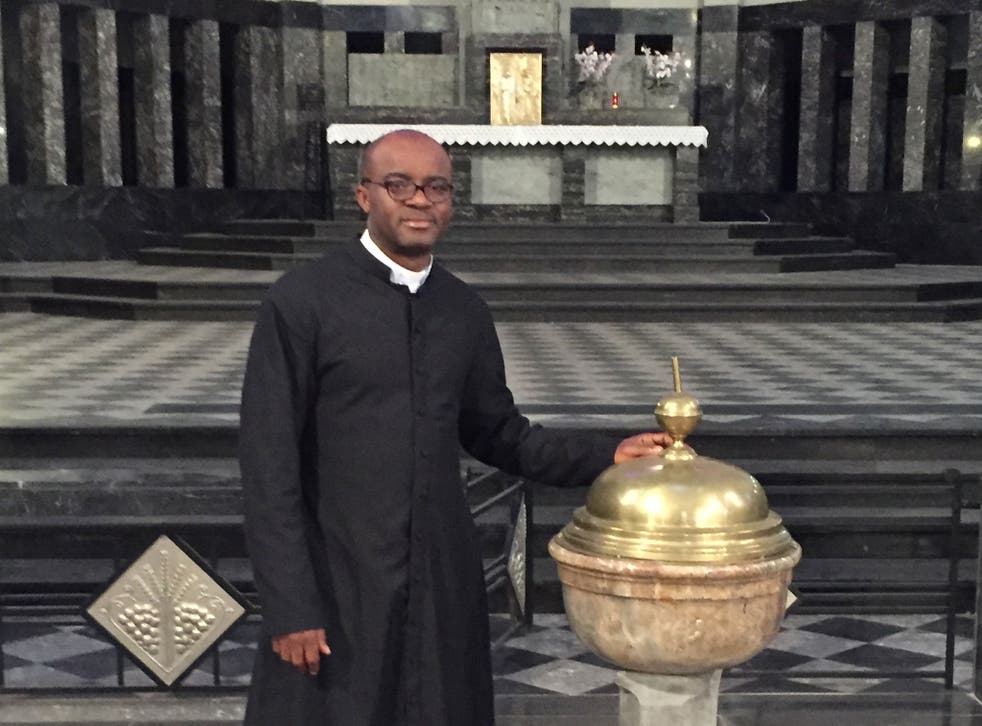 Father Aurelian Saneko had experienced the differences in dioceses after moving to Belgium from Ivory Coast where he served as a priest in some turbulent parts. Then he came to Molenbeek.
The Brussels' suburb has come to be regarded as the germination centre for Islamist terrorism in Europe; an extraordinary number from this relatively small place have gone to fight in Syria, and have brought the jihad back to wreak carnage in Belgium and France.
The Church of St John the Baptist is fringed by mosques and madrassas, unofficial religious schools. It faces, 300 yards away, the home of Salah Abdeslam, a suspect in the Paris massacres which claimed 130 lives and whose arrest, in Molenbeek, was followed by the attacks in Brussels airport and metro, killing 31 people, last week.
"Yes, this is a difficult place, we know that, I think everyone in the world probably knows that now", said Father Aurelian as he prepared for Easter service. "But this is our vocation; we can't just choose to work in easy places. We know the problems here and we are working with our Muslim colleagues, the imams, to try and find solutions."
When the architect, Joseph Diongre, unveiled the St John the Baptist in 1932 there was criticism of the concrete structure and the bare style. It's exterior now seems to fit into the hard environment of Molenbeek. The relatively simple interior, of marble and glass, "is a good place to reflect away from trouble", said Father Aurelian. " Just because something is modern does not mean it is any less a house of God".
A look at Molenbeek, the small Belgian suburb home to some of the world's most dangerous terrorists
Signs of troubles are not far away. The paraphernalia of drug use lay among the discarded debris at the front of the church. Three young men were huddled nearby not trying too hard to hide that they were seemingly involved in an Illicit transaction. The nearby police station was barricaded by metal barriers and armed officers.
Many of Molenbeek's jihadists started off as drug dealers and thieves, progressing on to armed robberies and terrorism. "I live on that road next to this church. Every day there are young men dealing drugs right in front of my house. I have been told to be careful, But I talk to them, tell them it's wrong. This church has been broken into, things have been stolen. It is disappointing", said Father Aurelien.
"But I know that the chances of most of them getting jobs are very limited. They don't expect to have a stake in this society, this leaves them vulnerable to exploitation by extremists. The Muslim clerics know this, of course, and they are doing what they can to convince the young men."
Father Aurelian reflected on church attendances going up in Ivory Coast in troubled times. When he first came to St John the Baptist, the congregation numbered, on average, around 30. He was expecting more than 150 for the Easter Service.
"I have introduced music, we have gospels, but also other kinds of music. Everyone is welcome" he wanted to stress. "The overwhelming majority of the people want to live together in harmony. Easter is a good time for a new beginning, is it not?"
Join our new commenting forum
Join thought-provoking conversations, follow other Independent readers and see their replies