Burkini ban: Corsican town becomes third in France to prohibit full-body swimsuits
The ban follows a brawl near the town of Sisco, in Upper Corsica which reportedly erupted after young locals began taking pictures of North African families wearing burkinis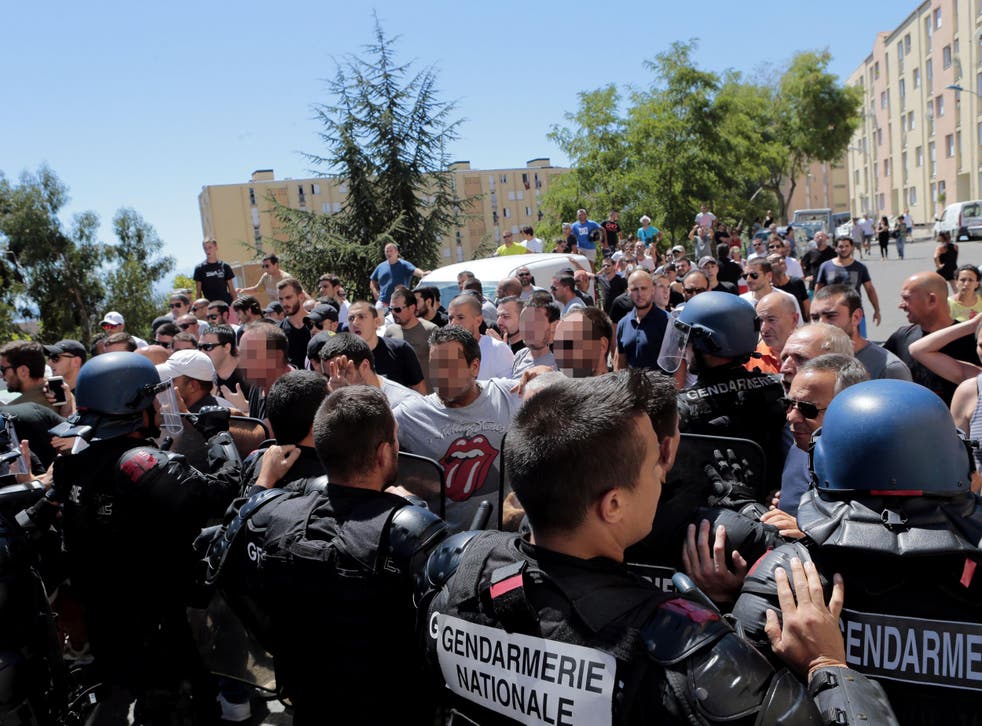 A town in Corsica has become the third in France to ban full-body swimsuits, known as "burkinis", following a clash between local residents and bathers of North African descent.
Five people were injured in a beach brawl near the town of Sisco, in Upper Corsica on Saturday, which reportedly erupted after young locals began taking pictures of North African families wearing burkinis.
An investigation into the brawl is underway, which witnesses say involved hatchets and harpoons and also resulted in three cars being set alight, according to France 24.
The Mayor of Sisco became the latest official to prohibit the swimwear, which is worn by some Muslim women, following a council session on Sunday held amid tensions over the clash.
Mayor Angie-Pierre Vivo told France-Info radio on Monday that the ban is aimed at calming religious tensions and protecting Muslims of North African descent.
The five people injured on Saturday were later discharged from hospital, but unrest has continued on the island.
On Sunday, hundreds of Corsicans attempted to march onto a housing estate in the Lupino district of the island's second city Bastia, which has a large North African community. The Muslim families involved in Saturday's clash are believed to live in Lupino.
Scuffles with the police occurred and some of the crowd chanted, "This is our home", French daily newspaper Le Monde reports.
Sisco's Burkina ban follows prohibitions of the full-body swimwear in the French Riviera resorts of Cannes and Villeneuve-Loubet earlier this month.
Lionnel Luca, the mayor of Villeneuve-Loubet, said the ban was put in place for sanitary reasons.
He told AFP: "In France, one does not come to the beach dressed to display one's religious convictions, especially as they are false convictions that the religion does not demand."
The Mayor of Cannes, David Lisnard, said in a statement that swimwear "manifesting religious affiliation in an ostentatious way, while France and its religious sites are currently the target of terrorist attacks, could create risks of trouble to public order".
Anti-women laws that still exist in 2016
It is unclear in each case how the ban will be enforced and if it would also include wetsuits or other clothing worn for swimming.
The bans have provoked strong criticism from Muslim groups and anti-discrimination organisations, who argue women should have the freedom to dress how they wish.
France already has a controversial country-wide "burqa ban", which outlaws full-face veils in public, and analysts have said the beach rules could worsen feelings of alienation and fuel extremist propaganda.
The bans have been interpreted as a reaction to recent terror attacks in France, including the murder of a Catholic priest by two Isis supporters in Normandy and an attack that killed 85 people in Nice.
Additional reporting by Associated Press
Join our new commenting forum
Join thought-provoking conversations, follow other Independent readers and see their replies