Burkini ban: Court upholds Cannes decision to prohibit wearing of full-body swimsuits
Muslim rights group to appeal burkini ban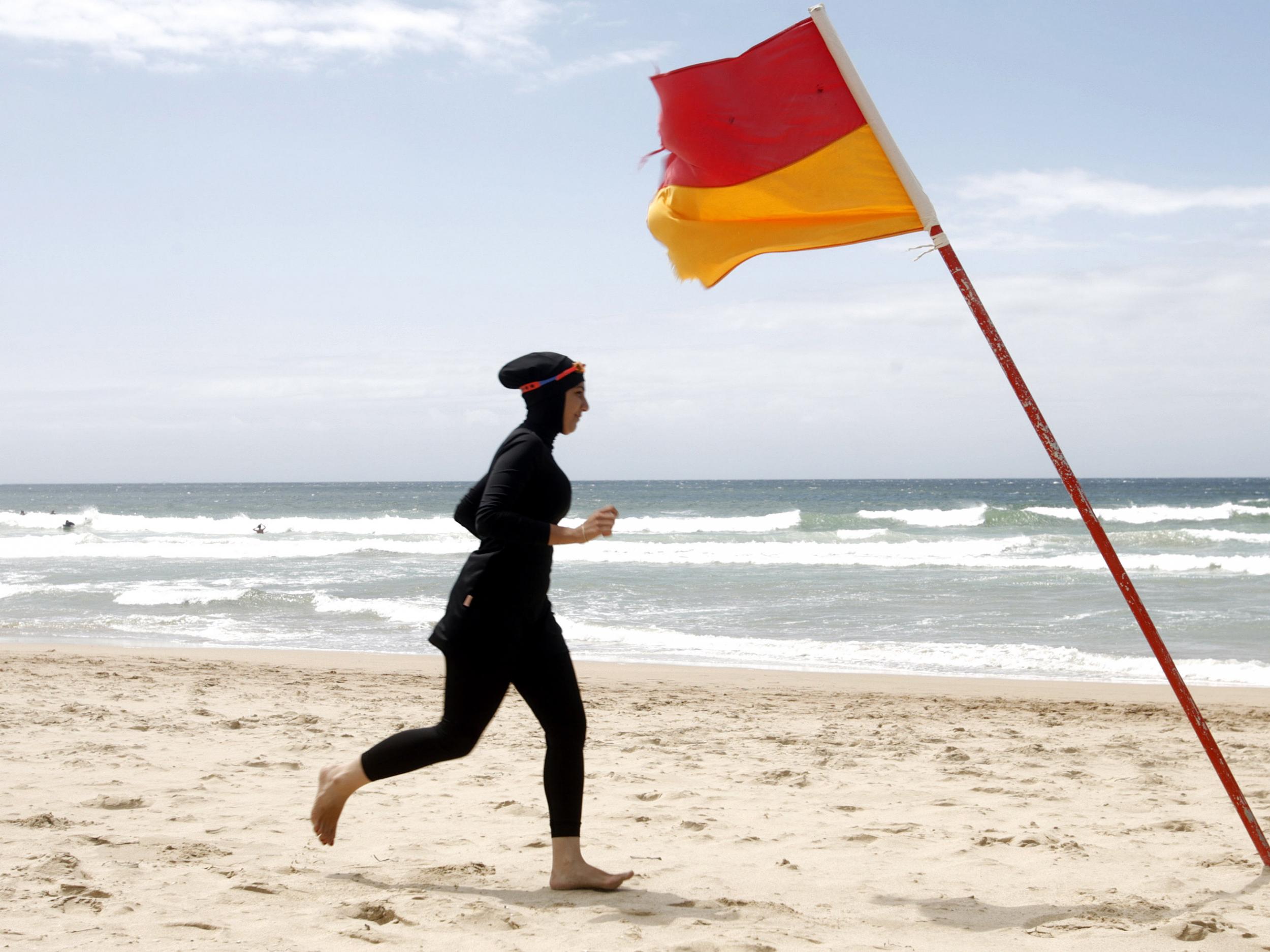 A court has upheld the ban on burkinis by the Mayor of Cannes.
The court said the rule, introduced to "ensure safety", was legal.
Full-body swimsuits were banned from the beaches near the city by a new local by-law for the duration of the summer.
The court said the rule was legal under French law that prohibits people "invoking their religious beliefs to skirt common rules regulating relations between public authorities and private individuals".
The judge put the ban "in the context of the state of emergency and recent Islamist attacks, notably in Nice a month ago".
Cannes is less than 20 miles from Nice, where Mohamed Lahouaiej-Bouhlel ploughed a lorry into a crowd gathered to watch Bastille Day fireworks, killing 85 people.
"The wearing of distinctive clothing, other than that usually worn for swimming, can indeed only be interpreted in this context as a straightforward symbol of religiosity," the judge ruled.
Sefern Guez Guez, a lawyer for the CCIF said the group would appeal against the ruling at the highest level. "This decision opens the door to a ban on all religious symbols in the public space," he said.
Under the law, only clothing that "is respectful to morality and secular principles, and in compliance with hygiene and safety rules" can be worn on the beach. Those caught wearing burkini risk a €38 (£33) fine.
Paris designers react to burka ban
Show all 3
Lionnel Luca, the mayor of Villeneuve-Loubet, a Riveiera resort, said the ban was for sanitary reasons.
"I was told that there was a couple on one of our beaches where the wife was swimming fully dressed, and I considered that unacceptable for hygienic reasons and unwelcome given the general situation," he told AFP.
It is not yet clear whether the law will also apply to wetsuits or other clothing worn during swimming.
The law came one day after an event for women wearing burkinis was cancelled in Marseille because of death threats against the organisers.
France was the first country to introduce a burqa ban, which makes it illegal to wear a full face veil in public.
Join our commenting forum
Join thought-provoking conversations, follow other Independent readers and see their replies