Burkinis make people feel 'unsafe', says deputy mayor of Nice
'When you see a burkini on the beach, people feel unsafe'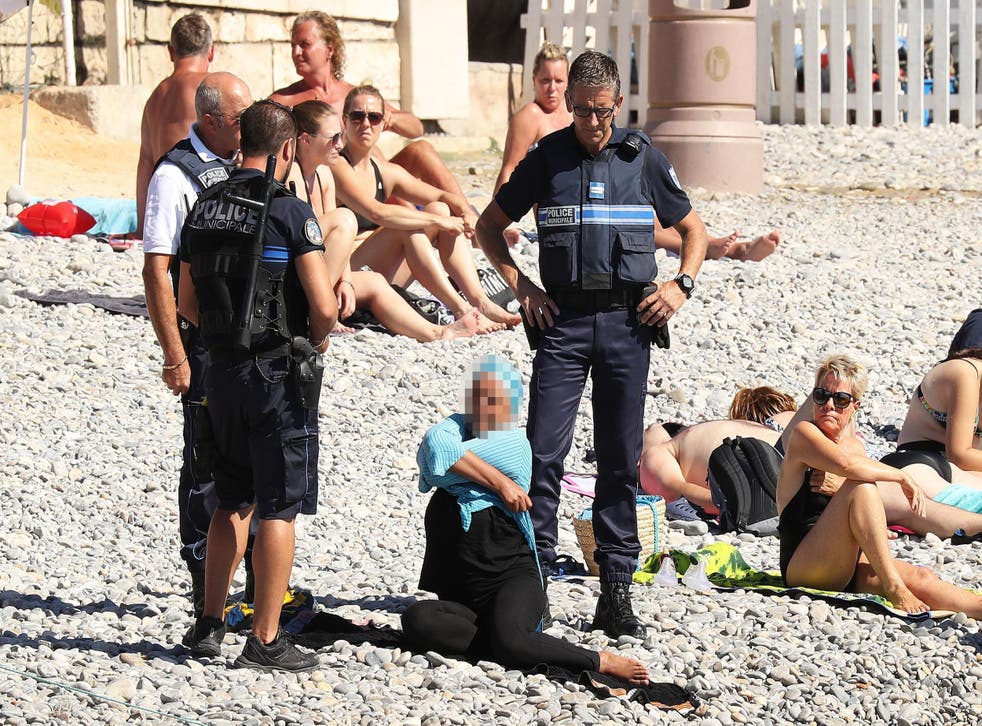 The deputy mayor of Nice has justified the ban on the burkini by insisting it makes people feel "unsafe".
Rudy Salles said a series of recent terror attacks had led people to be wary of those wearing the full body swimsuit.
"You are in the swimming pool or you are in the beach [sic], now the situation as it is with the terrorism attacks, with the war in the Middle East, with the war against [the ultra-conservative Islamic movement] Salafism, people don't support it anymore," he told the BBC World at One.
"And so when you see a burkini on the beach, people feel unsafe."
When pressed as to why he associated the burkini with terrorism - when there was no evidence to support a direct connection between the two - Mr Salles replied that the burkini was not associated with terrorism, but instead "with extremism of Islam".
The highest administrative court in France is set to rule on whether the ban imposed by 26 French towns, including Nice, is legal. Human rights groups argue the ban contravenes French law.
But multiple French politicians have spoken in support of the ban, including former president, Nicolas Sarkozy.
"Wearing a burkini is a political act, it's militant, a provocation," he told Le Figero.
World news in pictures

Show all 50
French Education minister Najat Vallaud-Belkacem, said that although as a feminist she does not like the swimwear, banning the burkini was stirring up racist feeling in the country.
Speaking on Europe-1 radio, she said: "My dream of society is a society where women are free and proud of their bodies."
But she said banning burkinis would only increase cultural dvisions following a string of deadly terror attacks across Europe.
"We shouldn't add oil to the fire," Ms Vallaud-Belkacem said.
Register for free to continue reading
Registration is a free and easy way to support our truly independent journalism
By registering, you will also enjoy limited access to Premium articles, exclusive newsletters, commenting, and virtual events with our leading journalists
Already have an account? sign in
Register for free to continue reading
Registration is a free and easy way to support our truly independent journalism
By registering, you will also enjoy limited access to Premium articles, exclusive newsletters, commenting, and virtual events with our leading journalists
Already have an account? sign in
Join our new commenting forum
Join thought-provoking conversations, follow other Independent readers and see their replies