Aid group request to delay Calais migrant camp closure rejected by French court
The ruling claimed the Jungle Camp closure 'does not disregard the principle of prohibition of inhuman and degrading treatment'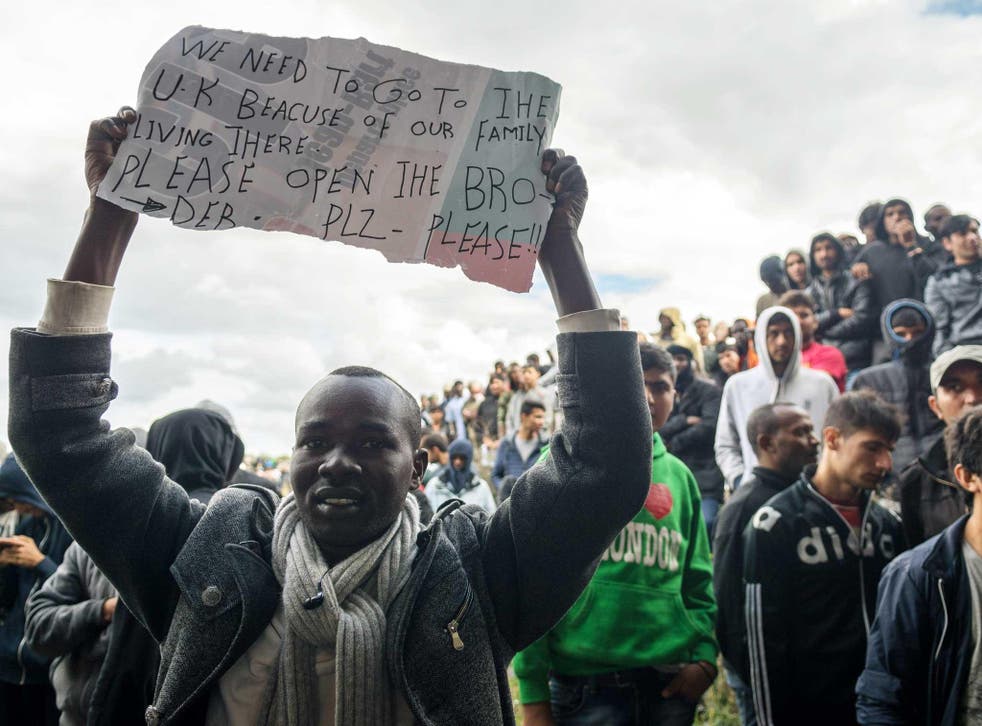 A French court has rejected an attempt by aid groups to delay the closure of the migrant camp in Calais.
Authorities in Lille turned down an emergency request submitted last week arguing the country was not ready to relocate its 6,000 to 10,000 residents.
Charities claimed that many of the migrants, including refugees fleeing war-torn Syria and Iraq, do not want to stay in France and may set up camp elsewhere along the English Channel.
The British Red Cross also claimed last week that UK government bureaucracy was forcing children to remain in the illegal spot.
But in its ruling, the administrative court in the Flandres city stated that the camp dismantling "does not disregard the principle of prohibition of inhuman and degrading treatment".
It added that the dismantling "aims, on the contrary, to put an end to such treatment, to which migrants are currently subject".
Secours Catholique, one of the charities making the legal challenge, said last week it was not opposed to the break down of the makeshift camp.
But the group said the speed of the closure would have a negative impact on the relocations.
"Contrary to what we were told, the plan is to dismantle the Jungle very quickly and do it in a matter of days," it said in a statement. "It will be impossible to ensure serious preparations that cater properly to people's interests."
A total 160 reception centres have popped up in towns and cities across the country to help rehouse migrants.
Calais and Dunkirk camps

Show all 16
Francois Hollande's latest scheme however has been met with a degree of hostility.
Police on Thursday said they were investigating complaints that far-right Beziers mayor Robert Menard was behind a campaign that had plastered posters up reading: "The state has forced them upon us. Now here they come."
Fourteen unaccompanied teenagers arrived in Croydon from the Calais camp on Monday under a fast-track system to pair the youngsters up with their family members.
French officials are expected to start breaking up the sprawling so-called "Jungle Camp" by the start of winter.
The migrants will either be relocated or deported.
The latest news was first revealed by Pierre Henry of aid group Terre d'Asile to the Associated Press agency.
Register for free to continue reading
Registration is a free and easy way to support our truly independent journalism
By registering, you will also enjoy limited access to Premium articles, exclusive newsletters, commenting, and virtual events with our leading journalists
Already have an account? sign in
Register for free to continue reading
Registration is a free and easy way to support our truly independent journalism
By registering, you will also enjoy limited access to Premium articles, exclusive newsletters, commenting, and virtual events with our leading journalists
Already have an account? sign in
Join our new commenting forum
Join thought-provoking conversations, follow other Independent readers and see their replies