Catalonia defies Madrid in move towards referendum
The president of the wealthy north-east region, Artur Mas, appointed a seven-strong committee to oversee the ballot on Thursday evening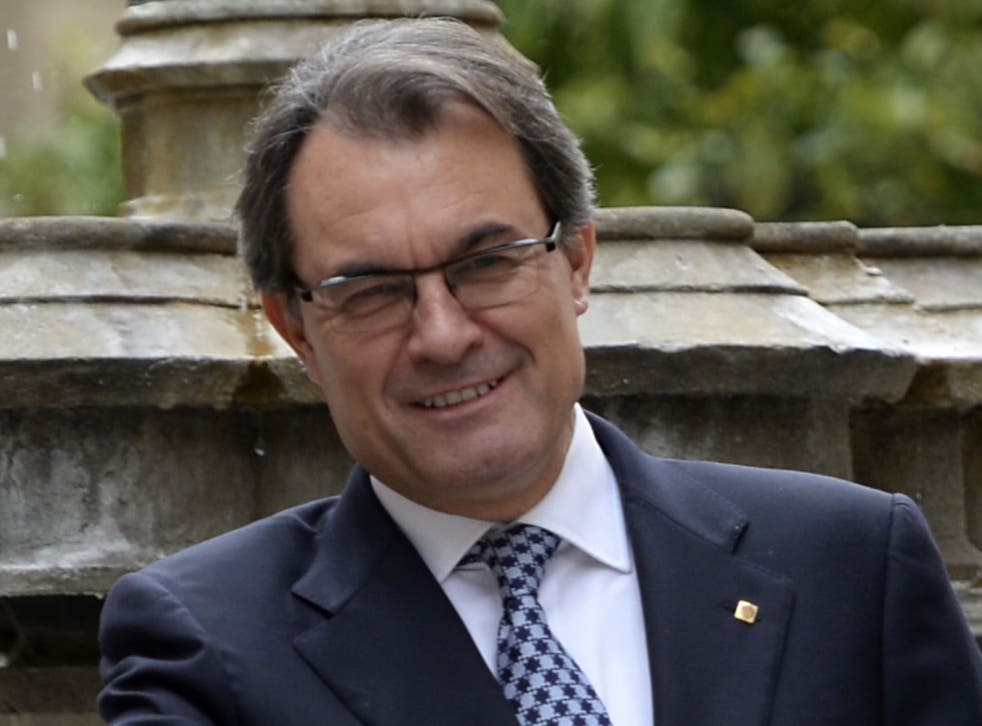 The leader of Catalonia has set up a panel to supervise a contested independence referendum next month, defying Spain's central government which has gone to the courts to block the vote.
The president of the wealthy north-east region, Artur Mas, appointed a seven-strong committee to oversee the ballot on Thursday evening.
It was the first official move to prepare for the planned 9 November vote on separation from Spain since the Constitutional Court agreed on Monday to review the legality of the referendum – a decision that effectively suspended the ballot.
Prime Minister Mariano Rajoy's People's Party will appeal against the creation of the committee, the head of its Catalan division said. "Mas has lost his sense of responsibility, his sense of state and his common sense," said Alicia Sanchez-Camacho.
Catalonia, with a population of 7.5 million and its own language, and accounting for a fifth of Spain's economy, has long sought independence and was buoyed by the close result of last month's referendum in Scotland.
Madrid, worried that a vote would tear the country apart as it emerges from the economic downturn, argues that a ballot would be against the constitution. Catalonia said earlier this week it would suspend campaigning as it prepared to appeal against the court decision.
Join our new commenting forum
Join thought-provoking conversations, follow other Independent readers and see their replies