Catalonia independence referendum: Final results show 90% backed secession from Spain
Official results are similar to preliminary results announced in the wake of the poll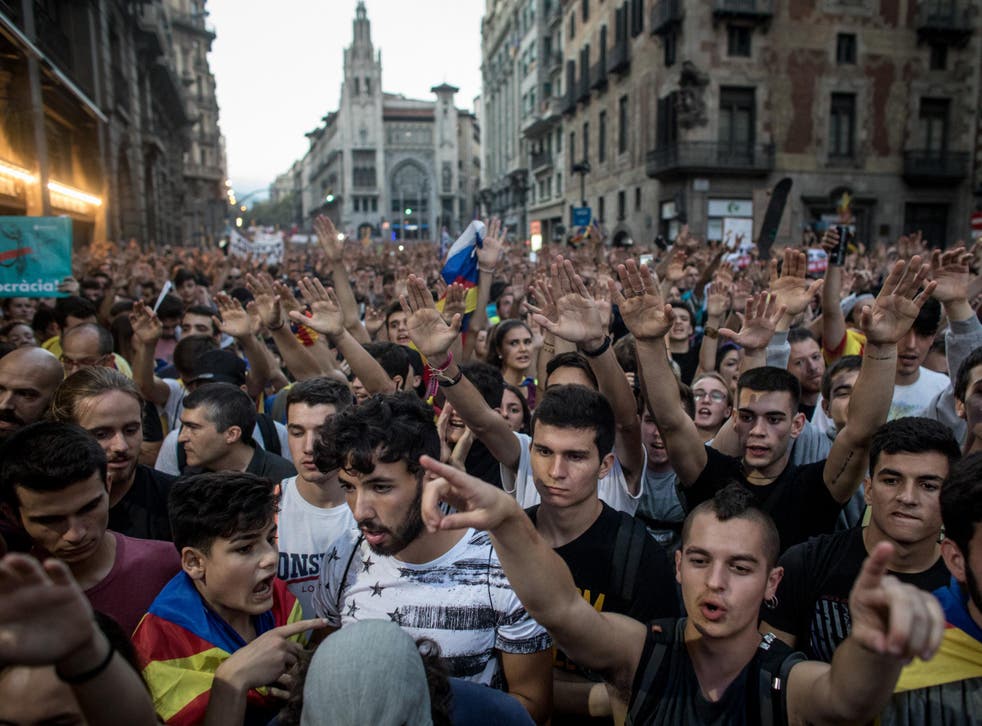 The final results from Catalonia's independence referendum show that 90 per cent of voters backed secession from Spain, the region's government has said.
Madrid has vowed to ignore the result after Spain's constitutional court declared the poll unlawful.
On Sunday riot police occupied polling stations and attacked voters to stop the plebiscite, called by the local Catalan government, from going ahead.
The official results, released on Friday, are similar to the preliminary results release by officials in the wake of the poll.
The 90 per cent figure may not reflect the views of everyone in the region because some opponents of independence have stayed away following the declaration that the vote was unlawful.
Similar unofficial referenda to gauge support for independence in the region, including one held in 2014, showed over 80 per cent support for secession.
Catalan leader Carles Puigdemont is set to address the Catalan parliament on Tuesday regarding the "current political situation", a spokesperson for the body confirmed today.
Catalonia independence referendum: Riot police clash with voters

Show all 17
The plenary session, an opportunity for the region's government to declare independence, will begin at 6pm local time.
On Thursday Spain's constitutional court banned Catalonia's parliament from sitting next Monday and warned that MPs could face legal action if they ignored the court order.
Join our new commenting forum
Join thought-provoking conversations, follow other Independent readers and see their replies