Catalonia: As Spain vows to trigger 'the most explosive clause in the constitution', what would 'direct rule' mean for Catalan independence?
Spain's ruling party calls crisis the worst to hit Spain since failed coup of 1981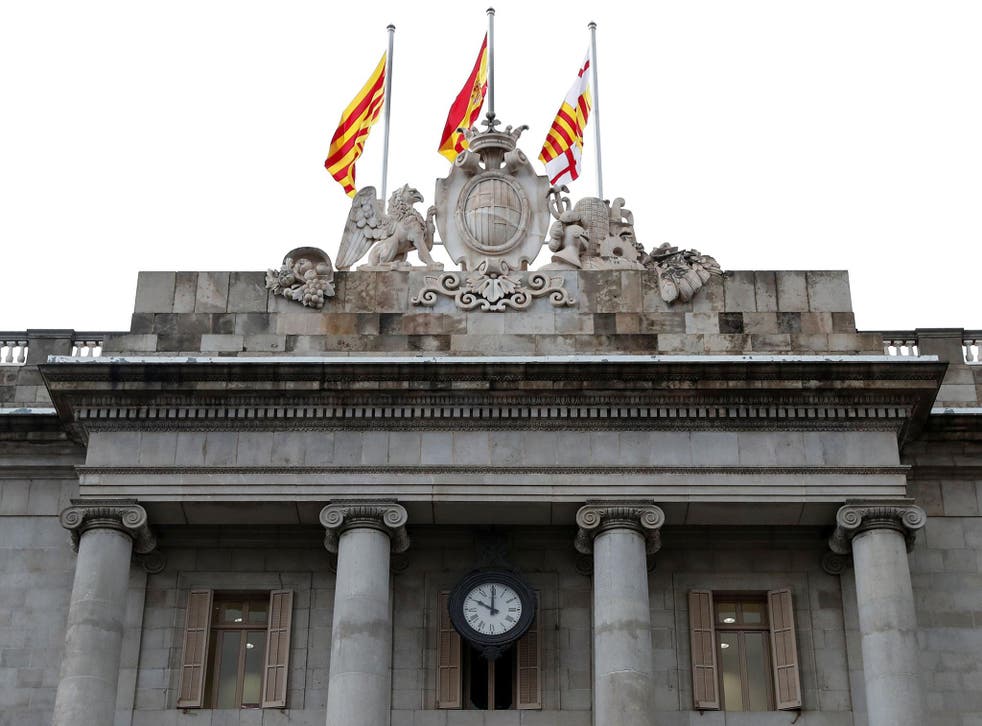 The Catalan independence crisis was plunged into uncharted waters on Thursday as the Spanish government announced unprecedented and potentially far-reaching plans for direct rule in the troubled region.
Ministers are set to meet on Saturday morning to start activating Article 155 of the Spanish Constitution, giving them control over whichever elements of the region's autonomy are deemed necessary to – as Madrid put it in a statement today – "restore the legality of Catalan self-government".
Spain is a country where its regions pride themselves on their considerable margin of independent rule and action. Therefore, using Article 155 is often regarded as a political action so hard-hitting that the mere threat of its application, as has happened only once, in 1989, in a lengthy row over taxes between Madrid and the Canary Islands, proved enough to quell any rebellious thoughts.
Spain says it will impose direct rule on Catalan region after deadline passes
As far back as 2015, government ministers had, according to Spanish daily El Pais, mulled over using Article 155 in a dispute with Catalan nationalists. This time, however, the turbulence sparked by the Catalan separatism conflict has reached a point where the Spanish government feel they have no choice but to trigger Article 155, despite widespread fears that it may lead to civil unrest.
Madrid have laid the blame for applying Article 155 squarely at the door of regional premier Carles Puigdemont and his response to a second, final government deadline to retract his provisional declaration of Catalan independence last week.
Instead, Mr Puigdemont sent a defiant letter back threatening to do the exact opposite – and make that provisional declaration of independence definitive. "Suspending autonomy indicates you don't understand the problem and don't want to talk," he added.
"Puigdemont is an utterly irresponsible zombie leader whose only intention is to hurt Catalonia and its institutions as much as he can," fumed Rafael Hernando, the ruling PP's Congress spokesman later this morning, "and the more harm, the better."
Mr Hernando described the Catalan crisis as "one of Spain and sovereignty's greatest problems" since the foiled coup d'etat in 1981.
Resolving this crisis, from the Spanish government's point of view, will start with Saturday's cabinet meeting, with plans to be submitted to a vote in the Senate where the PP has an overall majority.
Rather than taking full-scale control of all regional government departments – which technically it could claim to have the authority to do, given the vagueness of Article 155's remit to "protect the general interest of the state" – it is believed Madrid will begin with limited direct intervention. Taking over the running of the local police, the Mossos d'Esquadra and government finances is seen as likely, and in the mid-term, regional elections are a near certainty.
Article 155 is a constitutional weapon of powerful, but somewhat limited range. It does not permit varying a pre-established order of measures, for example, nor taking full control of the region's autonomous government. According to El País, experts back in 2015 already unanimously stated that Article 155 did not contemplate using the Spanish army to gain control of an unruly autonomous region, either.
Whether that comparatively softball approach is enough to keep a lid on fuming nationalist sentiment is debatable. The Mossos d'Esquadra's current director, Josep Lluis Trapero, is currently very much in the media spotlight after he was charged by a Madrid court with sedition, over the Catalan police's alleged lack of collaboration in stopping the banned pro-independence referendum. His removal from power would likely prove controversial.
What the lengthy process of getting Article 155 up and running will give Madrid's government is some much needed room for manoeuvre. The Senate vote that gives the definitive green light will take at least a week, and possibly until 30 October, to be carried out. Actually implementing Article 155 could take longer still.
As for the nationalist reaction, Mr Puigdemont has already promised (in his letter sent on Thursday) that if "the state persists in impeding dialogue and carrying out repression" then he will carry out his threat of asking the Catalan parliament to make the declaration of independence definitive.
At a local level, unspecified "direct action" has been promised as soon as Friday by one grassroots pro-independence association. Two of the most important, ANC and Omnium Cultural, are expected to continue their protests against the incarceration of their leaders, Jordi Cuixart and Jordi Sanchez, on sedition charges, and against what the separatists view as "state persecution." A much bigger pro-independence – and anti-Article 155 – protest is now scheduled for Saturday afternoon in Barcelona.
Meanwhile as the crisis deepens, the financial markets have reacted with concern to the latest developments in a region responsible for a fifth of Spain's GDP. After news of triggering of Article 155 broke, the euro weakened and by Thursday lunchtime Spain's benchmark stock index was already down 0.8 per cent.
How Catalonia reacts in the coming weeks to the unprecedented unleashing of Article 155 – which, even in 2015, El Pais described as "the most explosive in the Constitution" – is anyone's guess.
Join our new commenting forum
Join thought-provoking conversations, follow other Independent readers and see their replies