Chaos in Moscow court for trial of dead whistle-blowing lawyer Sergei Magnitsky as legal team fail to show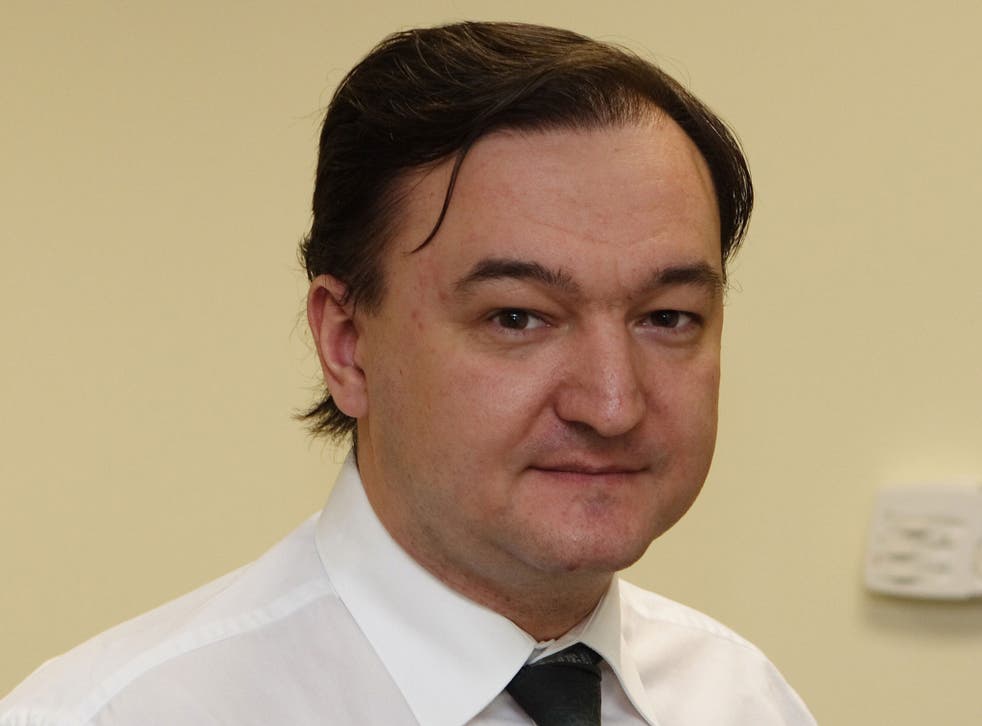 There was mayhem in a tiny courtroom in Moscow today after one of the most controversial trials in recent Russian history – that of the deceased whistle-blowing lawyer Sergei Magnitsky – failed to start.
The case was prevented from proceeding after the lawyers for the late defendant did not show up. Mr Magnitsky, who died in prison in 2009 after being beaten and refused medical treatment, will be judged in the first posthumous trial in modern Russia.
He is accused of tax evasion, along with his former employer, William Browder, a US-born British investor.
Mr Browder has been banned from entering Russia and is being tried in absentia. He is the head of the investment fund Hermitage Capital and was accused of tax evasion after falling foul of the Russian government. Mr Magnitsky was investigating these charges in 2008, and discovered that the disputed tax payments had been stolen by police and tax officials. When he reported these findings, he himself was thrown into jail.
Mr Magnitsky's family and lawyers have refused to participate in the trial, so the court has appointed lawyers to represent the deceased defendant. These lawyers have been told they could risk being debarred if they did not take on the case, but nevertheless were not present at court yesterday. It is unclear if their no-show was a political statement, as they were not available for comment, though the lawyers had told the court they needed more time to read the case documents.
Earlier, Mr Magnitsky's widow had called on all of the participants to boycott the trial. "I think that if any of its participants have a conscience – and this is key not only in human morality, but also in Russian criminal law – they have a duty to refuse to participate in this blasphemy," said Natalia Zharikova.
There was an air of depression about the proceedings, as Judge Igor Alisov spoke in a half-whisper and barely looked up from his notes before adjourning the case and shuffling from the courtroom.
Mr Browder has led an international campaign to put pressure on Russia over the case, culminating in the US Congress banning Russian officials thought to be complicit in Mr Magnitsky's death from travelling to America. In response, Russia banned the adoption of Russian orphans by US citizens.
A Kremlin-appointed human rights commission concluded that Mr Magnitsky was probably beaten to death, but President Vladimir Putin has said that he died of heart failure. He called in December for a "closer look" at the case, which appears to have served as a signal for a co-ordinated campaign against the lawyer, with the court case, his relatives being called for questioning, and programmes on state-controlled television smearing his reputation and accusing him of working in the interests of MI6.
"I believe that this proceeding is unlawful and contrary to any universally recognised legal norms and morals," said Ms Zharikova.
The case is due to resume on 22 March.
Register for free to continue reading
Registration is a free and easy way to support our truly independent journalism
By registering, you will also enjoy limited access to Premium articles, exclusive newsletters, commenting, and virtual events with our leading journalists
Already have an account? sign in
Register for free to continue reading
Registration is a free and easy way to support our truly independent journalism
By registering, you will also enjoy limited access to Premium articles, exclusive newsletters, commenting, and virtual events with our leading journalists
Already have an account? sign in
Join our new commenting forum
Join thought-provoking conversations, follow other Independent readers and see their replies