Charlie Hebdo attack: Analysis shows Paris killers carried out their deadly mission with military precision
The way they moved down the street and used their weapons could only be a result of prolonged training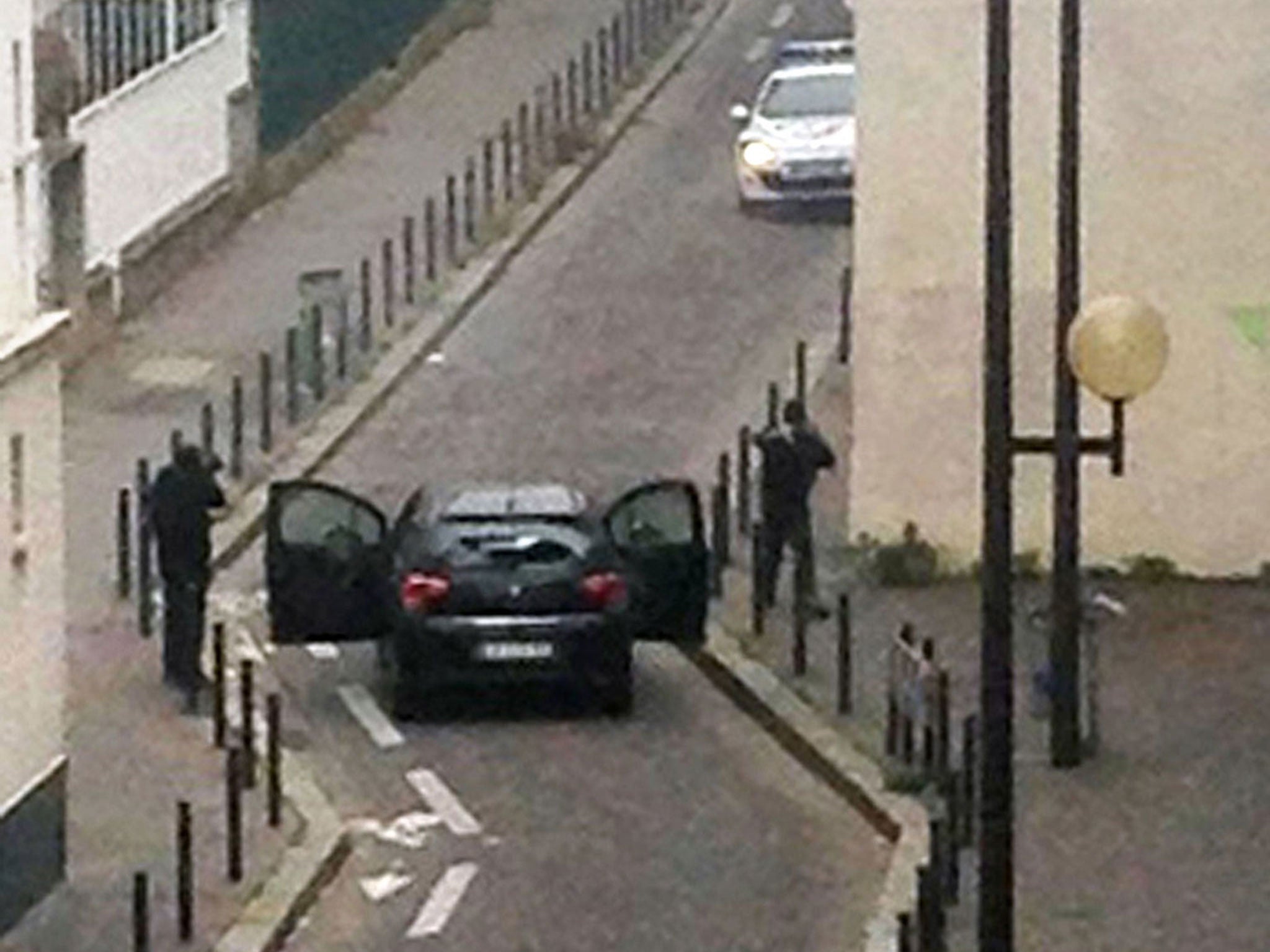 The killers carried out their lethal mission with military precision. They sought out the cartoonists by name before executing them and turning their guns on the others.
The video clip from the street showed a high level of training: they used their Kalashnikov AK-47s in a semi-automatic mode, rather than fully automatic and spraying the bullets.
This gave them greater accuracy. Windscreens of cars hit show a cluster of shots around where the driver and passenger would have been, picking them out, rather than a shattered windscreen. This would be particularly difficult to achieve using a Kalashnikov, a rifle prized for its durability rather than its accuracy.
The rounds, twice as heavy as Nato rifles such as the American M 16, tends to push the barrel upwards, thus giving the appearance at times that guerrilla fighters, for whom the Kalashnikov is the cheap and hardy weapon of choice, are firing wildly into the air. Only prolonged training would have allowed them to master the AK-47 in this fashion.
The array of shots also signify the use of the 'double tap' method used by professionals, especially special forces, to finish targets off clinically using the minimum amount of ammunition. The shooter would fire two rounds in quick succession, managing the recoil between the squeezing of the trigger without lining up more bullets.
The advance of the killers down the street is deliberate and synchronised in army fashion, one covering the other before swapping positions. This gives them maximum protection, especially in an urban environment, where opponents can hide behind cars and in alleyways.
In pictures: Charlie Hebdo shooting
Show all 25
One of the most chilling moments in the video footage is of the killing of the policeman lying helpless on the ground. But here, too, there is no enraged pumping of bullets into the figure of a hated enemy; the killing takes place with a single shot. After that there is no grandstanding ,the masked murderers leave the scene as quickly as possible.
Join our commenting forum
Join thought-provoking conversations, follow other Independent readers and see their replies