Charlie Hebdo: Muslim police officer killed in Paris attack commemorated with #JeSuisAhmed
Ahmed Merabet died while patrolling the street outside the magazine office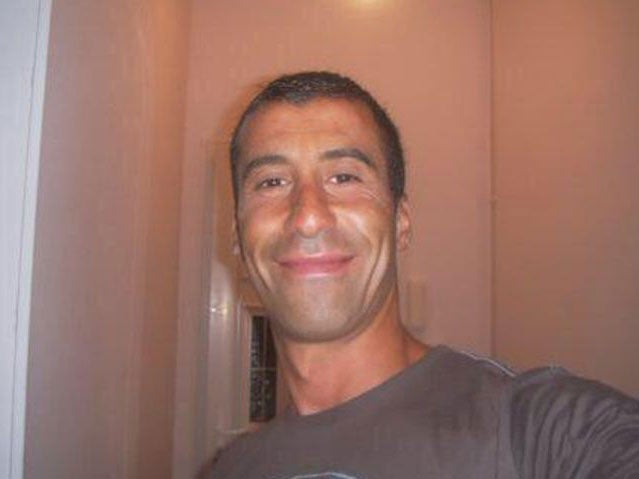 After the hashtag #JeSuisCharlie has been trending on Twitter since the attack on the offices of French satirical magazine Charlie Hebdo, one has been set up to show solidarity with the Muslim policeman who was killed.
Among the 12 that were killed on Wednesday – including cartoonists, journalists, staff and visitors to the controversial publication that published images of Prophet Mohamed – was 42-year-old officer Ahmed Merabet who died after being shot by masked gunmen while he was patrolling the streets outside.
Social media users claimed that rather than or as well as claiming #JeSuisCharlie – meaning "I am Charlie" – they identified with Mr Merabet, from Livry-Gargan in north eastern Paris, who is believed to have died while protecting those who exercised freedom of speech.
The Charlie Hebdo office was firebombed in 2011 for depicting Prophet Mohamed on the front cover, which said "100 lashes of the whip if you don't die laughing!" under a banner saying "Charia Hebdo" in reference to Sharia law.
Mr Merabet, who is survived by his wife and was working for the police for eight years, is seen in footage released by Reuters lying on a pavement opposite the Charlie Hebdo headquarters with his hands raised in surrender as two masked gunmen run past him and shoot at point-blank range in his direction with rifles believed to be Kalashnikovs.
One of the attackers is heard asking the police officer "Do you want to kill me?" before Mr Merabet allegedly replied "No, it is OK chief" before he shot towards him at least a second time amid an attack described as the worst in France in around 50 years.
The family of Mr Merabet have wished to bury him at Bobigny cemetery near Paris where around 7,000 Muslims mainly from North Africa have been laid to rest, according to Al Arabiya News.
Another officer, Franck Brinsolaro, 47, was also shot dead by attackers suspected to be brothers Said and Cherif Kouachi, who are in their early 30s and believed to be currently on the run and hiding out from the authorities.
Cartoonists Stephane "Charb" Charbonnier, 47, Jean "Cabu" Cabut, 76, Bernard "Tignous" Verlhac, 57, Georges Wolinski, 80, and Philippe Honore, 73, were killed in the attack as well as magazine columnist and economist Bernard Maris, 68, and proof-reader Mustapha Ourrad.
Psychoanalyst and columnist Elsa Cayat was the only woman killed in the shoot-out. Arts festival founder Michel Renaud and caretaker Frederic Boisseau were also murdered.
Join our commenting forum
Join thought-provoking conversations, follow other Independent readers and see their replies