Chechnya wants to eliminate gay community by end of May, reports suggest
Sources tell Conservative MP that Kadyrov has set deadline for the start of Ramadan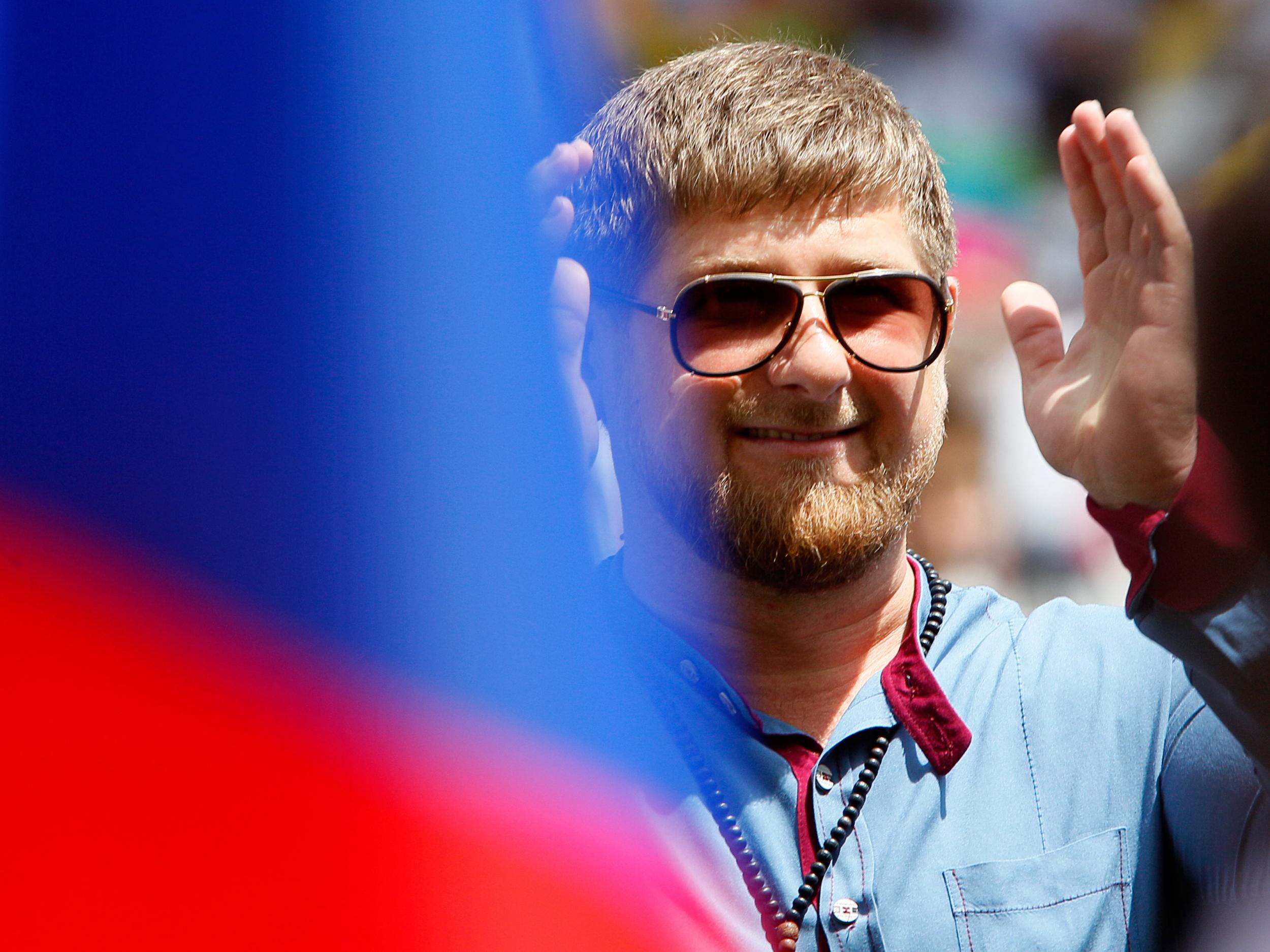 Chechen leader Ramzan Kadyrov plans to "eliminate" the country's gay community by the start of Ramadan, a British foreign minister has claimed.
Reports from Chechnya allege that more than 100 men have been rounded up and detained in secret prisons by authorities on suspicion of being gay in recent weeks, with many beaten and tortured. At least four men are alleged to have been killed.
Speaking in Parliament during an urgent question on the persecution and detention of LGBT citizens in the Russian republic of Chechnya, minister of state for the Foreign Office Sir Alan Duncan said he had been informed of alleged plans to "eliminate" the country's gay community by the start of Ramadan, which commences on 26 May.
"Human rights groups report that these anti-gay campaigns and killings are orchestrated by the head of the Chechen republic, Ramzan Kadyrov," Sir Alan said.
"He has carried out other violent campaigns in the past, and this time he is directing his efforts at the LGBT community. Sources have said that he wants the community eliminated by the start of Ramadan."
Sir Alan called the reports of actions taken in Chechnya, a largely Muslim country, as "utterly barbaric". One man told CNN people had beaten him with their fists and feet to try and get names of other gay men from him. "Then they tied wires to my hands and put metal clippers on my ears to electrocute me. They've got special equipment, which is very powerful. When they shock you, you jump high above the ground."
Hundreds protest at Russian embassy over 'gay concentration camps' in Chechnya
Sir Alan said the Government is using all engagement with Russia "to make our voice clear," adding that he raised the issue personally with Russia's deputy foreign minister Vladimir Titov while discussing general human rights matters.
Donald Trump's ambassador to the UN has said she is "disturbed" by allegations coming out of Chechnya. "If true, this violation of human rights cannot be ignored – Chechen authorities must immediately investigate these allegations, hold anyone involved accountable and take steps to prevent future abuses," she said.
But Chechnya has denied the reports. Its interior ministry called the allegations an "April Fool's joke," when they were first reported, while a spokesperson for leader Mr Kadyrov later denied gay people exist in the country.
"If there were such people in Chechnya, law enforcement agencies wouldn't need to have anything to do with them because their relatives would send them somewhere from which there is no returning," Alvi Karimov said.
Russia has backed the Chechen leader's denials of the brutality. Vladimir Putin's spokesperson, Dmitry Peskov, said there had been no evidence found to support the allegations, which were first reported in newspaper Novaya Gazeta.
He added the Kremlin had no reason to doubt Mr Kadyrov's claims that no one under his rule has been persecuted over their sexual orientation.
Join our commenting forum
Join thought-provoking conversations, follow other Independent readers and see their replies