Chechnya: Human rights abuse allegations a 'myth to destabilise government', claims Ramzan Kadyrov
'We have nothing to hide', says leader
Wednesday 17 January 2018 19:17
comments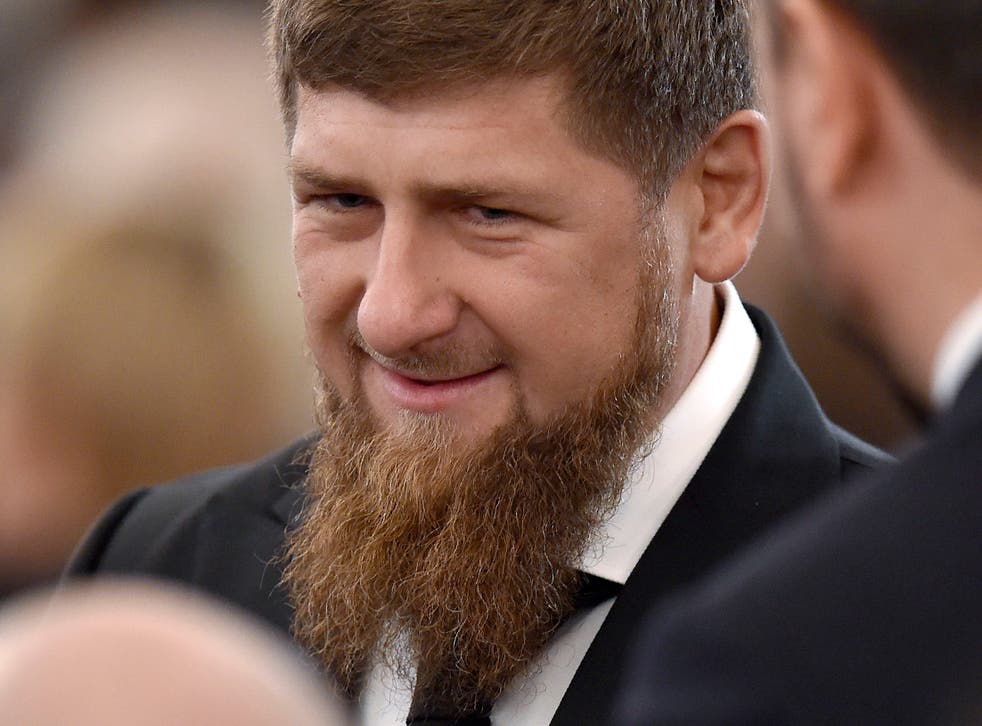 Allegations of human rights abuses in Chechnya are a "myth" designed to destabilise the government, the republic's president has claimed.
Ramzan Kadyrov's statement came after a prominent rights campaigner was arrested on drug charges and the offices of his group in a neighbouring region were torched by masked arsonists.
The fire at Memorial's headquarters in Ingushetia took hold in the early hours of Wednesday, a week after Oyub Titiyev's arrest, and the group said it believed the arson was linked to its investigations into alleged rights abuses in Chechnya.
Repression against government critics and rights advocates has often spilled over from Chechnya to neighbouring Ingushetia, where Chechen operatives have been known to have a free hand.
Kremlin spokesman Dmitry Peskov denied suggestions the two incidents were linked.
Mr Kadryov said reports of human rights abuses, including against Chechnya's gay population, were intended to "plunge Chechnya into chaos".
"We have nothing to hide. Our enemies are perfectly aware of this, so they make up various myths about human rights violations in our republic," he added, according to the Russian TASS news agency.
In an apparent new crackdown on drugs use, Mr Kadyrov's government has arbitrarily arrested and tortured scores if not hundreds of people, the independent Russian publication Republic said.
World news in pictures

Show all 50
Last year some 100 men were caught up in a "purge" of gay people, according to Human Rights Watch. Three men were thought to have died.
Mr Kadyrov responded to the allegations by stating there were "no gays in Chechnya".
Join our new commenting forum
Join thought-provoking conversations, follow other Independent readers and see their replies