Chechnya: Leader Ramzan Kadyrov says LGBT rights activists 'make up nonsense for money'
Authorities deny all reports of anti-gay abuse in autonomous Russian region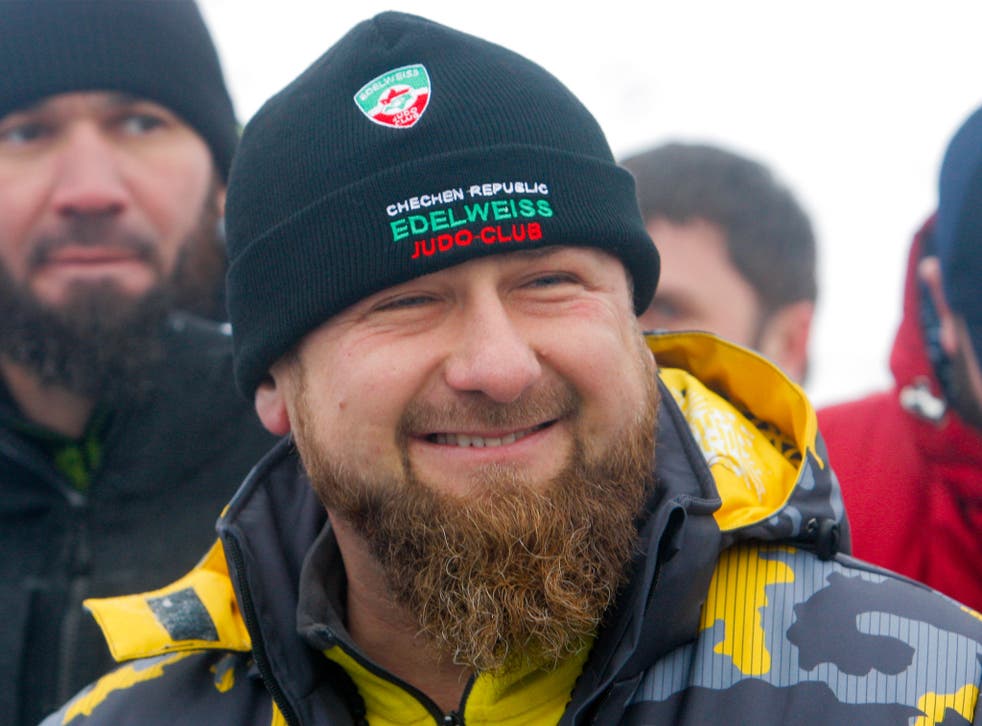 Chechen leader Ramzan Kadyrov has accused human rights activists of fabricating allegations of the abuse of LGBT people in the autonomous Russian region.
In an interview with the BBC, Mr Kadyrov said "not one person" in Chechnya commits human rights violations.
"That's all an invention by foreign agents who are paid a few kopecks," he said.
"So-called human rights activists make up all sorts of nonsense for money."
Last April, the independent Russian newspaper Novaya Gazeta reported that hundreds of gay men were being abducted, detained and subjected to torture in the region, as part of an anti-LGBT purge led by the Chechen government.
The reports alleged prison camps had been established across Chechnya, where people were being held, beaten and electrocuted.
Human Rights Watch reported Chechen police were forcibly "outing" men to their families, saying they should face an "honour killing".
Although the southern republic is within Russia's borders, it is an autonomous region under the control of Kremlin-approved Mr Kadyrov, a former member of the Chechen independence movement.
The Chechen leader has repeatedly denied reports of anti-LGBT abuse, with his spokesperson calling them "absolute lies and disinformation" and claiming gay people do not exist in the region.
"You cannot detain and persecute people who simply do not exist in the republic," he told the Interfax news agency.
World news in pictures

Show all 50
"If there were such people in Chechnya, the law-enforcement organs wouldn't need to have anything to do with them because their relatives would send them somewhere from which there is no returning."
Speaking to the HBO channel last July, Mr Kadyrov went further: "If there are any gays...Take them away from us. To purify our blood, if there are any, take them."
Join our new commenting forum
Join thought-provoking conversations, follow other Independent readers and see their replies