Cheesemakers hold protest over grating issue of Parmigiano Reggiano 'imposters'
Protest against the crop of imposters that are cashing in on famous name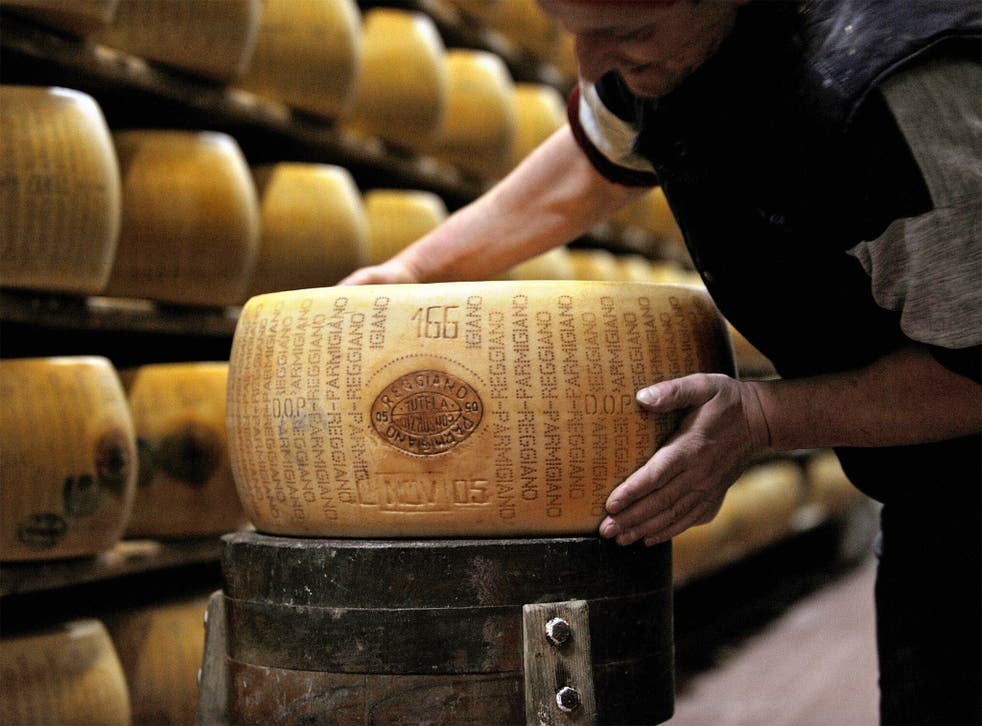 Producers of Italy's famed Parmigiano Reggiano are to take to the streets in protest against the crop of third-rate imposters that are cashing in on its illustrious name.
They will gather in Bologna to promote the virtues of rich, nutty Parmigiano, as well as its rival Grana Padano and other products such as tangy, white squacquerone from the surrounding Emilia Romagna region, Italy's cheese belt. The protesters will also name a rogues gallery of bogus overseas products which have, says the Coldiretti agricultural association, "done more damage to the local economy than the financial crisis or the earthquake that struck there three years ago".
British companies selling "Grated Parmesan" are among the culprits to be named and shamed. "Parmesao," sold in Brazil, "Reggianito" on sale in Argentina, and "Grande Parmesan" in the US are also unfortunate examples of how Parmigiano has become the most imitated Italian cheese, Coldiretti said. According to the local edition of Corriere Della Sera, the fake Parmigiano loved by the Americans had "a taste light years away from that made in Emilia Romagna".
Massimo Aliprandi, a spokesman for Coldiretti, said: "Production of the real products is falling. Producers are closing down. The problem is that quality costs. Real Parmigiano can stand for 24 months. It's not instant. But this culinary culture will be lost if we don't protect it."
With "thousands of producers, cheesemakers, restaurateurs and consumers," expected in Bologna's Piazza XX Settembre, Coldiretti announced that there will be will be producers in the piazza "making cheese according to the ancient methods with milk from a stable of red cows, the historic breed from which Parmigiano Reggiano was created".
Giorgio Apostoli, organiser of Thurday's event, called on the EU to intervene to ensure that the US, the biggest market for fake Italian cheese, was aware of what they were eating. "I think lots of Americans don't even know that what they're eating isn't real Parmigiano. We're asking for Europe to intervene and make the situation a bit clearer," he said.
Previous reports have warned about the proliferation of fake Italian wines and olive oils abroad. In 2010, the Italian food producers' association, Federalimentare, said the market in Italian-sounding foods that had nothing to do with Italy was worth £22bn in the EU, twice the value of genuine food exports.
Join our new commenting forum
Join thought-provoking conversations, follow other Independent readers and see their replies