Fall of the Berlin Wall: Children born after the Iron Curtain fell have worse parents, study claims
People who became parents during reunification are said to be riskier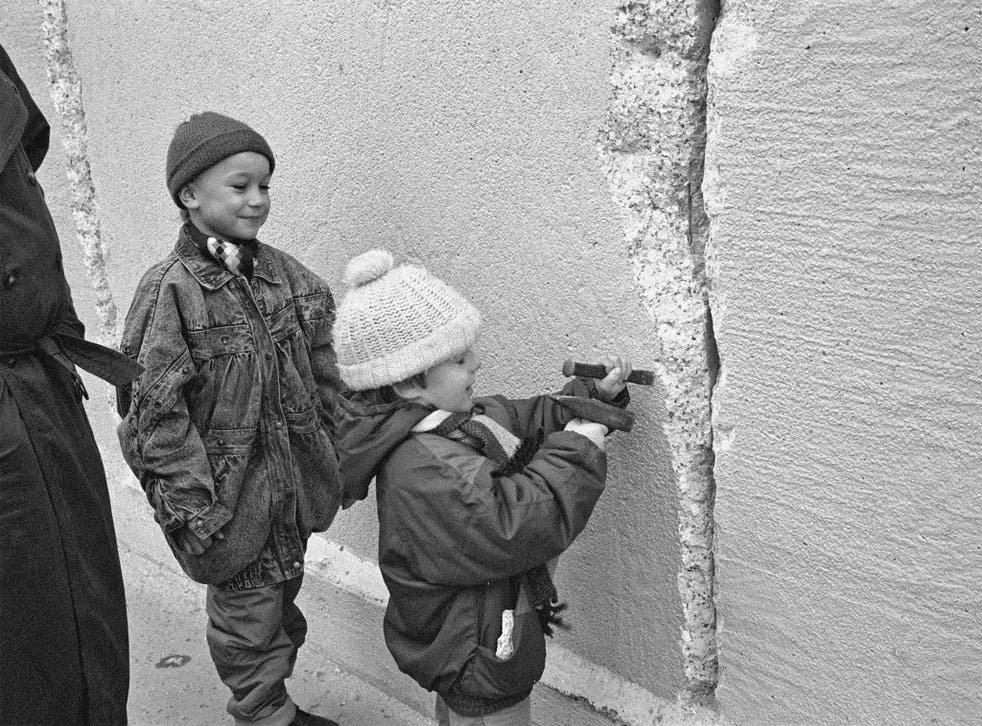 A generation of Germans born in the aftermath of the fall of the Berlin Wall suffered poor parenting from "risk loving" mothers and fathers, according to a new study.
Women giving birth in East Germany just after the collapse of the communist regime in 1989 were younger, less educated, more likely to be single, and less likely to be working than those in West Germany, according to researchers.
And children born in former East Germany between 1991 and 1993 rated their parents much less favourably than those born in previous years.
The findings, being presented next Tuesday as part of the Economic and Social Research Council's festival of social science, are based on an analysis of data from the German Socio-Economic Panel.
This is a survey where 17-year-olds rate the quality of parenting they received when growing up.
"What we found was that children who were born in East Germany shortly after the fall of the Berlin Wall said that their parents were not as good at parenting," said lead researcher Dr Arnaud Chevalier, an economist at the Institute for the Study of Labor.
The birth rate in East Germany effectively halved after 1989, with many put off from having children amid the financial uncertainty in going from communism to capitalism. The children born at this time did less well at school, and were 40 per cent more likely to commit crimes as adults.
"We believe that the unique nature of this generation in Germany can be explained by the lower than average parenting skills of those who decided to have children during a period of high economic uncertainty," added Dr Chevalier.
"The economic circumstances of the country at that time clearly affected the type of people who chose to become parents. Clearly those who were risk averse decided not to have children, meaning a disproportionately large amount were born to risk loving parents," he commented.
Timeline: the fall of communism in Europe

Show all 8
Join our new commenting forum
Join thought-provoking conversations, follow other Independent readers and see their replies