Cologne attacks: What happened after 1,000 women were sexually assaulted?
German police report that sexual offence complaints at the town's carnival have quadrupled since last year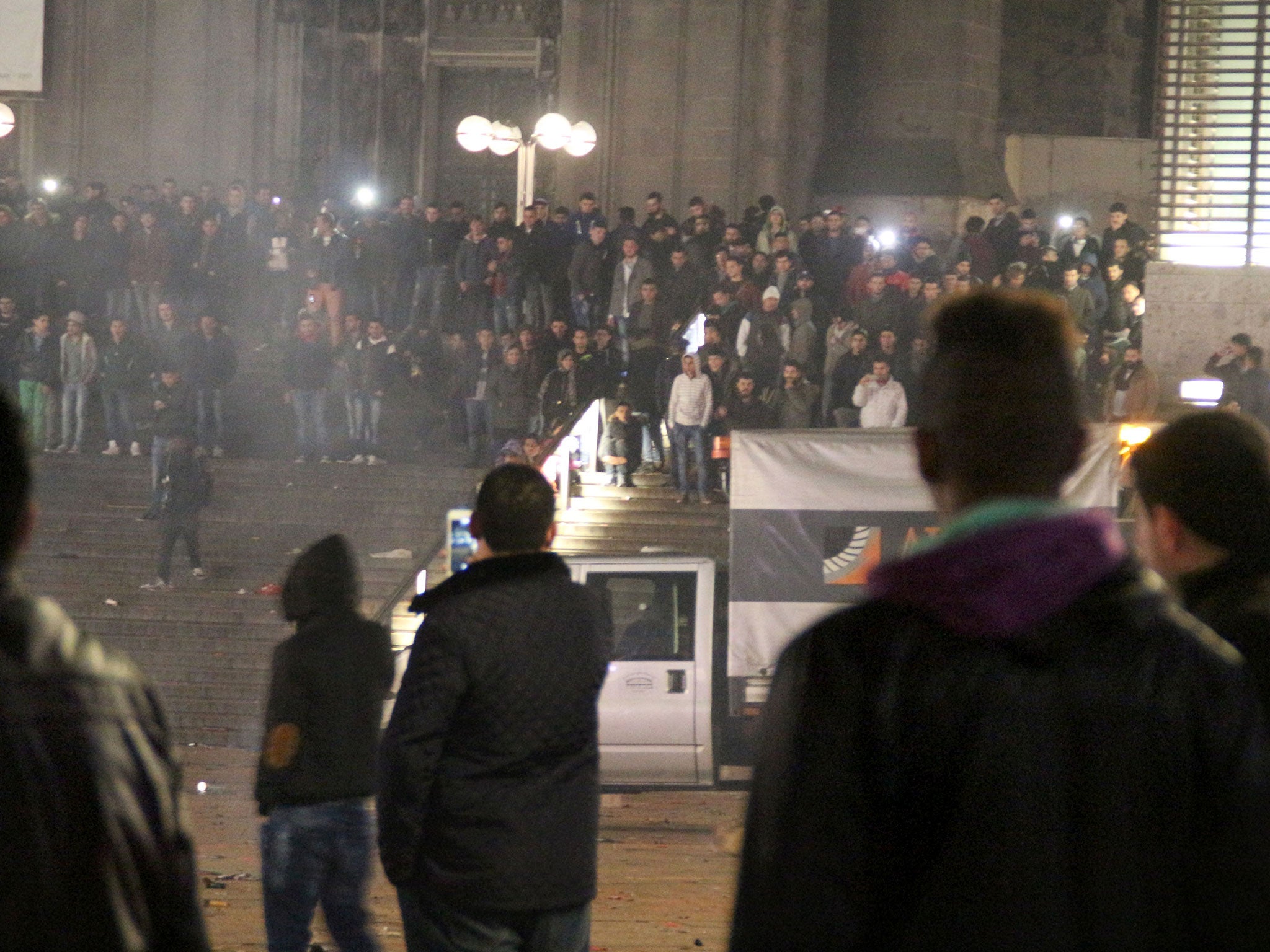 The world reeled following reports that as many as 1,000 women had been sexually assaulted - groped, robbed, intimidated and separated from their friends - at Cologne's central train station on New Year's Eve.
Many of the perpetrators, it was alleged, appeared to be of North African or Arab descent, and in the two months since the incident, protests have been held in the streets by right-wing, anti-immigration groups including Pegida and HoGeSa, facing off against counter demonstrations by anti-fascist organisations.
Public support in Germany for asylum-seekers has been shown to have dropped, with some criticising German Chancellor Angela Merkel for lifting asylum restrictions for Syrian refugees last summer – a decision that led to the arrival of 1.1 million migrants and asylum seekers in 2015 and was credited in part for making her Time's Person of the Year.
At the same time, German police reported that the number of sexual assault complaints at the city's annual carnival, which took place last week, had quadrupled since the year before - rising to 66 complaints compared to 18 in 2015, despite a heightened police presence in the wake of the NYE attacks.
So what is it like now on the streets of Cologne, and who do people blame for the attacks?
In an attempt to find out, TV presenter Stacey Dooley made a short film for BBC Three, in which she travelled to Cologne to talk to asylum seekers - and those involved in the protests - about the reaction they had been receiving from German people, and whether it has changed since December 31.
In the footage, she first encounters a feminist march on the steps of the train station. One of the women taking part in the singing, waving flags and blowing whistles explains they are there because they want to "be loud and make a sign against violence against women".
She adds,"I don't care who they are, they're a**holes and we are against a**holes."
Ms Dooley describes a genial atmosphere, where "everyone is on good form".
But then she travels to the other side of the station to witness a different kind of march, and the atmosphere clearly changes. The whole area is flooded with police, while anti-fascists face off against far-right groups including Pegida - and former English Defence League leader Tommy Robinson.
Against the cries of, "Nazis out, refugees welcome", Robinson uses a megaphone to say: "Islam is the cancer, Pegida is the cure."
He adds: "Angela Merkel is handing out the birthright of Germans like she is handing out sweets to children."
Eventually, captured on film, anti-Islam protesters are dispersed by police using high-powered water hoses.
Ms Dooley talks to women who were at the centre of the attacks to see how it has affected them, some of whom now carry small cans of pepper spray in their handbags.
18-year-old Michelle was at the train station that evening and says: "It was full of people but you couldn't see any women or children. We were scared and tried to slip round them but they circled us and surrounded us.
"At first we thought it was a joke, but after a while they just didn't stop. They were touching us wherever they could."
Michelle confirms groups of men touched her chest and between her chest, then stole her things while she was distracted trying to fight them off.
But she doesn't blame refugees single-handedly for what happened.
"I don't think 1,000 men planned to meet there to do this," she says. "There were so many different men. There are so many migrants who try to integrate, try to learn German and try to work and are good for the country."
Ms Dooley also speaks to refugees to see how they feel about being blamed for the assaults.
A man from Somalia, which is wracked by civil war, says it took him five months to travel to Germany, where he "feels safe for the first time".
"I feel very welcome," he says. "I want to thank the German government, especially Angela Merkel, and all the German people."
A young man from Western Sahara says he was recently arrested and "beaten up" by German police, but claims he "doesn't know why or what for".
"Some of them are good people, some of them are bad people,"he says. "Some are kind, some are racist."
But others are less forgiving. One man, himself a migrant from Kazakhstan, described those who attacked the women as "like lions" which have been "set free".
"They don't see sexy girls in their country then they come here and they see girls like they are naked in front of them," he adds.
One migrant named Amam went to Cologne station to hand out flowers to women after he heard about what had happened on NYE.
"At the beginning we were just shocked and then we started seeing comments ... that it was supposedly North Africans who were to blame: Tunisians, Moroccans, Algerians.
"It's a disaster that this happened to women, they were degraded, and you have to stand up against this kind of thing. That's why we thought we'd go there and hand out flowers so that we can show everyone that in these countries - where people say women have no value and no role and are oppressed by men - it's not true, because if it were then we wouldn't be standing there."
800,000 immigrants are expected to arrive in Germany this year. But who do the social workers and other aid employees from Germany working with asylum seekers blame for the attacks?
Germany reacts to Cologne New Year's Eve attacks
Show all 13
"You can't tar everyone with the same brush," one female refuge worker says.
"We have only had good experiences here, we haven't had any trouble, the guests haven't fought among themselves.
"As women, we have never had any negative experiences, and I mean not even once, regardless of which countries the young or even older men are from. They have always been polite, respectful, always helpful. I can't tell you any different."
To the contrary, in fact, she says that what she's most frightened of is Pegida - and others like them.
"It's frightening, what's happening at the moment. People who are looking to us for protection are being used for these [political] purposes."
Join our commenting forum
Join thought-provoking conversations, follow other Independent readers and see their replies