Cologne sex assaults: Refugees attacked by mob, German police say
Tensions have been high after 516 women claimed to have been the victims of sexual assaults and muggings in the German city on New Year's Eve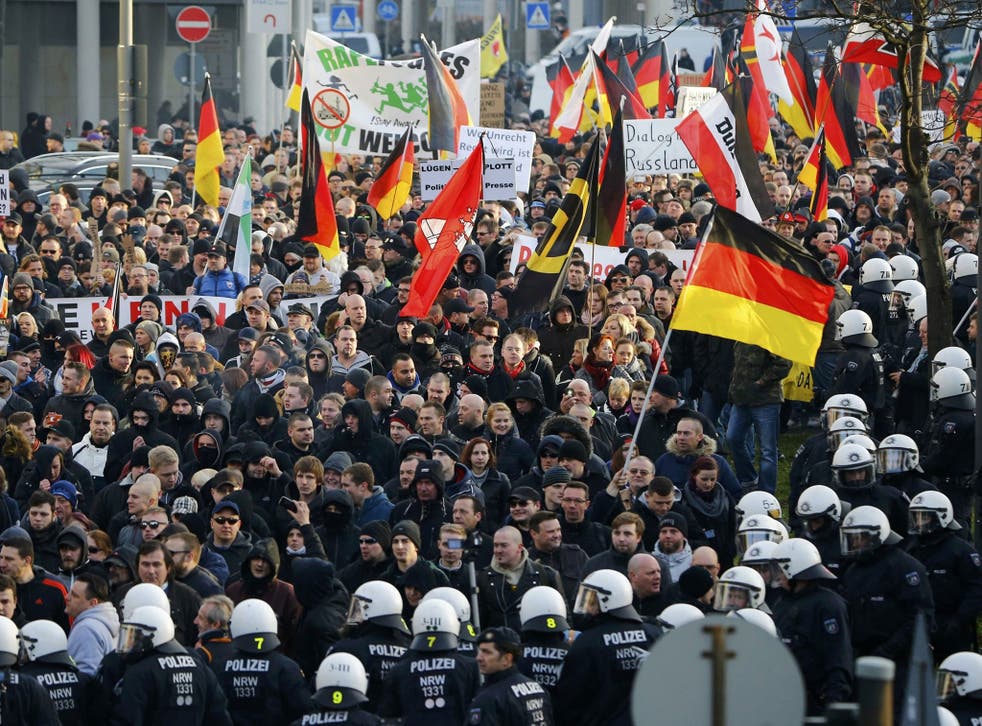 A group of Pakistanis and a Syrian man have been attacked by gangs in Cologne, after foreigners were blamed for a spate of sexual assaults in the German city on New Year's Eve.
German police said around 20 unknown assailants attacked six Pakistanis on Sunday evening, two of whom had to be hospitalised.
Later, a group of five people attacked a 39-year-old Syrian national.
Local newspaper Express reported the attackers arranged to meet via Facebook in downtown Cologne to start a "manhunt" of foreigners.
NYE celebrations in Cologne
Tensions have been high after 516 women claimed to have been the victims of sexual assaults and muggings on New Year's Eve.
Some 40 per cent of the complains included sexual assault and there were two reports of rape. A leaked report has shown police were overwhelmed by the violence.
Refugees settle in Germany

Show all 12
Another 133 similar charges have been lodged with police in the city of Hamburg, while several reports were also made in Frankfurt.
The assaults have led to renewed tensions over Germany's open-door policy to the refugee crisis and led to calls for German Chancellor Angela Merkel to adopt tougher laws against refugees who commit crimes.
On Saturday, German police used water cannons and pepper spray to push back more than a thousand anti-immigration protestors.
Supporters of Pegida (Patriotic Europeans Against the Islamisation of the West) threw bottles and fire crackers at a march on Saturday, before being dispersed by riot police.
Three police officers and a journalist were wounded in the clashes. A number of arrests were made.
Angela Merkel has proposed measures for the rapid expulsion of criminal asylum seekers following the attacks.
Additional reporting by agencies
Register for free to continue reading
Registration is a free and easy way to support our truly independent journalism
By registering, you will also enjoy limited access to Premium articles, exclusive newsletters, commenting, and virtual events with our leading journalists
Already have an account? sign in
Register for free to continue reading
Registration is a free and easy way to support our truly independent journalism
By registering, you will also enjoy limited access to Premium articles, exclusive newsletters, commenting, and virtual events with our leading journalists
Already have an account? sign in
Join our new commenting forum
Join thought-provoking conversations, follow other Independent readers and see their replies