Cologne sexual assaults: Leaked police report reveals 'chaos beyond description' as women attacked
'I'm Syrian, you have to treat me nicely! Angela Merkel invited me,' one man reportedly told officers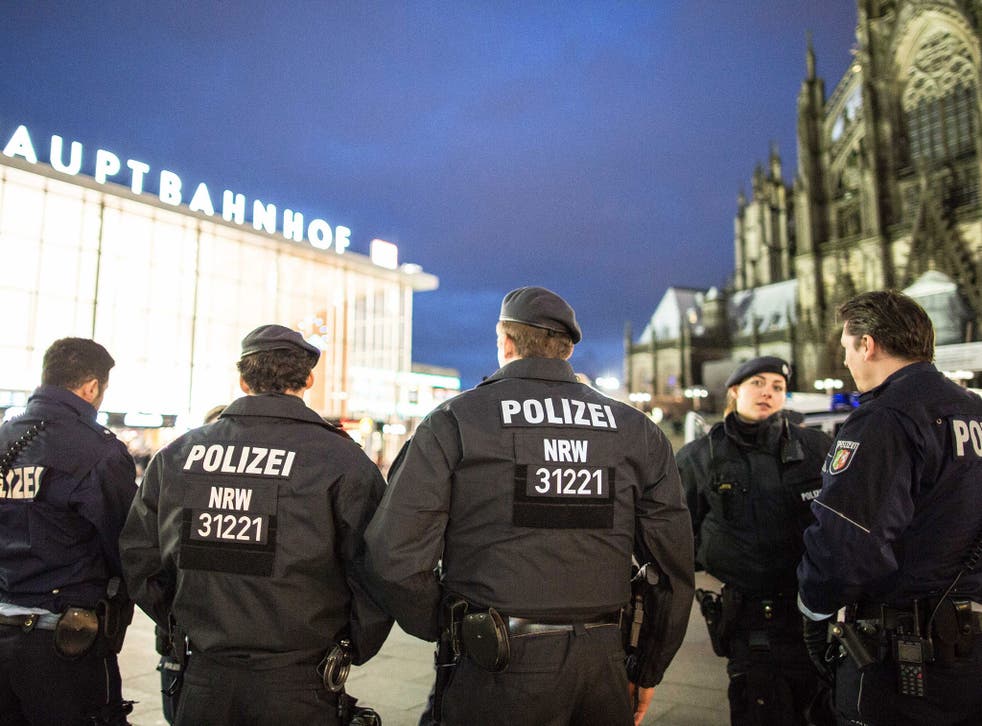 A leaked police report has revealed chaos "beyond description" in Cologne on New Year's Eve, as seen through the eyes of the outnumbered officers trying to contain the disorder.
An account seen by Der Spiegel magazine and Bild newspaper was written by a senior officer in the German Federal Police.
He described terrified women being forced to "literally run through a gauntlet of extremely intoxicated men" outside the city's main railway station as "fights, thefts, sex, assaults on women" continued all around.
NYE celebrations in Cologne
Police have come under heavy criticism for their response on the night, which is now the subject of more than 120 separate criminal complaints – mostly of sexual assault and robbery.
"In the course of the operation numerous crying and shocked women and girls approached officers to report sexual assaults by male migrants or groups," the report said.
"Unfortunately it wasn't possible to identify them all."
The unidentified officer wrote that police could not prevent or even record all the crimes and attacks because there were "just too many at the same time".
He said the police presence did not seem to deter the men committing offences, including some who even mocked police as they struggled to reach victims through the crowds.
Vans arriving as back-up were also allegedly targeted by fireworks and officers pelted with glass bottles by huge crowds between Cologne's iconic cathedral and railway station.
The report described "several thousand people, mostly male, of a migrant background who were firing all kinds of fireworks and throwing bottles into the crowd at random".
A 17-year-old British girl previously told how she escaped serious injury when a rocket exploded behind her as she celebrated New Year's Eve with her boyfriend.
"We heard a woman screaming and crying somewhere in the midst of this crowd, appearing to be escaping from a foreign man, who was shouting back and pointing his finger at her and chasing her with his accomplices," she wrote.
"Later on, we saw two men corner women at the cathedral and touch them while they were screaming for help and trying to fight back."
The square was cleared shortly after midnight, police said, although some of the suspects complained of their treatment.
A man claiming to be an asylum seeker is quoted in the report as saying: "I'm Syrian, you have to treat me nicely! Angela Merkel invited me."
A spokesperson for the German Federal Police, Jens Floeren, confirmed the authenticity of the report to The Local but said it was one officer's "subjective assessment" of the incident three days afterwards.
Angela Merkel said Germany "will not accept" the assaults and said changes could be made to policing, while asylum seekers and Muslims across the country have voiced outrage.
Among members of a Facebook group for Syrian refugees in Germany, some called for the perpetrators to be strongly punished and deported immediately, blaming them for stoking anti-migrant prejudice and increasing the risk of attacks.
Police said investigators working with video footage have identified 16 young men - mostly of North African origin - who may be suspects.
Additional reporting by AP