Coronavirus: Five infected with deadly virus in France are all British, minister says
Four adults and one child who stayed in same ski resort chalet have contracted virus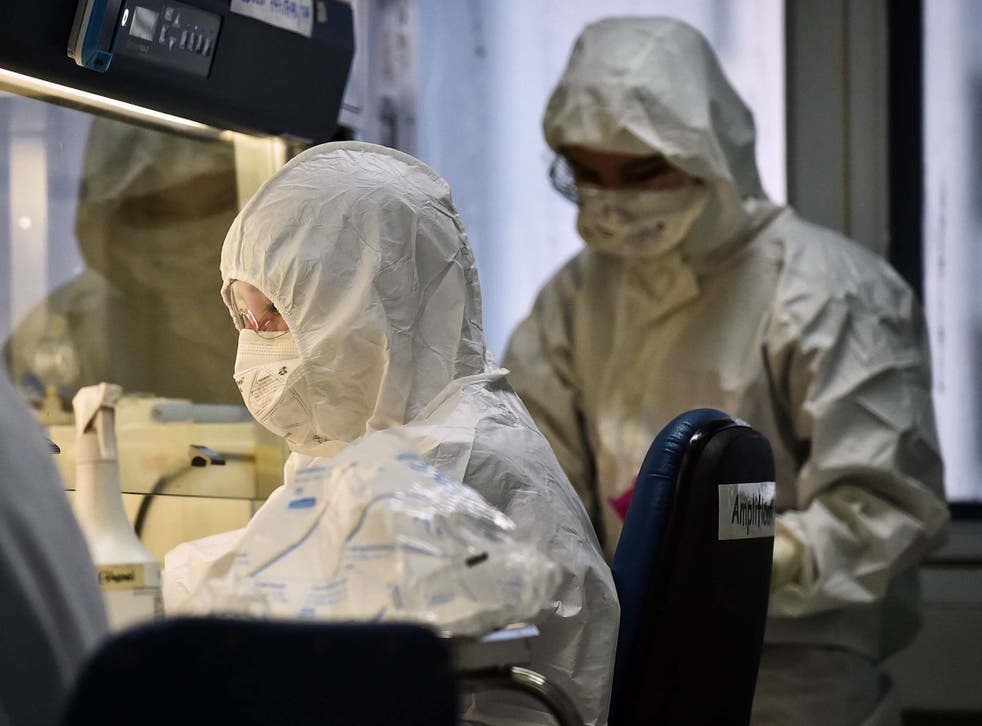 All five of the new coronavirus cases identified in France are British nationals, the country's health minister has said.
A nine-year-old child is among those who have contracted the virus, all of whom were staying in the same chalet in the ski resort Contamines-Montjoie, near Mont Blanc, Agnes Buzyn said. They are receiving treatment and are not in a critical condition.
The group was in close contact with another Briton who apparently contracted the virus in Singapore between 20 and 23 January, travelled to the French Alps and visited the group for four days, before returning to the UK on 28 January, where he is understood to have since tested positive for the virus.
A further six British nationals, including two children, who came into contact with the "initial case" have been hospitalised as a precaution in Grenoble, Lyon and Saint-Etienne, Ms Buzyn added.
Two schools in the area have temporarily closed, a regional health official said some hours later, revealing the nine-year-old had spent time in local schools.
Coronavirus: Cases soar of deadly new flu-like virus

Show all 154
France has now confirmed 11 cases of the virus since the outbreak began. The UK has confirmed three cases, the third being a British national believed to have contracted the virus in Singapore. He was discovered to have the virus on Thursday.
The third person found to be infected with the virus in the UK is also believed to have caught it in Singapore.
An international investigation has been launched to trace those who have been in close contact with those discovered to have contracted the virus, France's director general of health, Jerome Salomon, said.
"We have close relations with the Singapore authorities which are investigating a professional meeting which would have been held in Singapore from 20 to 22 January, during which 94 foreigners were gathered in a hotel," local media reported Mr Salomon as saying.
A spokesperson for the UK foreign office said it was "urgently seeking information from the French authorities" and stands ready to offer any support.
The virus is poised to become more deadly than SARS, having now claimed more than 720 lives.
Against the advice of the World Health Organisation, several countries are now implementing travel and trade restrictions in an effort to contain the spread of the virus.
On Saturday, Hong Kong announced a mandatory two week quarantine for travellers from mainland China. Anyone caught flouting the new rules could face imprisonment and a fine.
Register for free to continue reading
Registration is a free and easy way to support our truly independent journalism
By registering, you will also enjoy limited access to Premium articles, exclusive newsletters, commenting, and virtual events with our leading journalists
Already have an account? sign in
Register for free to continue reading
Registration is a free and easy way to support our truly independent journalism
By registering, you will also enjoy limited access to Premium articles, exclusive newsletters, commenting, and virtual events with our leading journalists
Already have an account? sign in
Join our new commenting forum
Join thought-provoking conversations, follow other Independent readers and see their replies