EU countries refusing to accept refugees 'could be fined hundreds of millions of pounds'
The measures are reportedly designed to address growing frustrations that some countries are shouldering the responsibility of the refugee crisis considerably more than others
Siobhan Fenton
Wednesday 04 May 2016 14:32 Comments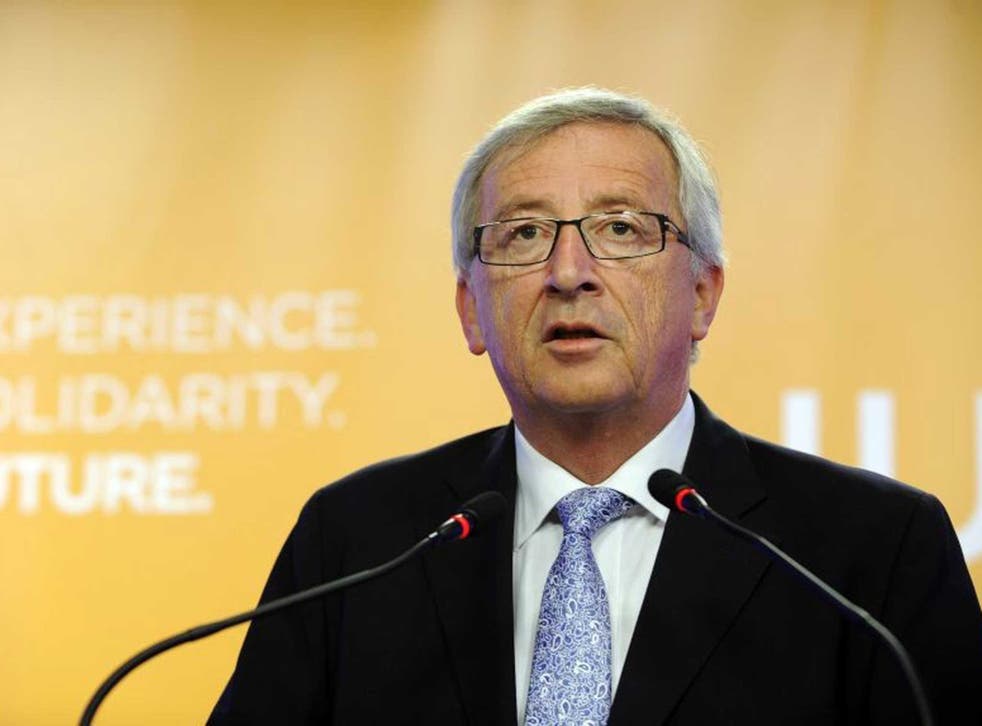 European countries which refuse to take in refugees may be fined hundreds of millions of pounds, it has been reported.
The proposal is reportedly due to be announced by Jean-Claude Junker on behalf of the European Commission today as part of a package of reforms of the EU's asylum rules amid the ongoing refugee crisis.
The draft law will suggest countries pay "a solidarity contribution" of 250,000 Euros per asylum applicant which it does not take, The Daily Telegraph reports. The money would be paid to states which have accepted refugees.
The Dublin convention, which holds countries responsible for refugees which arrive within their borders, would still apply outside of the fining system.
The potential fines are designed to address growing tensions that the responsibility for the refugee crisis is disproportionately falling on a small number of countries, in particular Greece, Italy and Germany.
Judith Dennis from the British Refugee Council told The Independent: "Its painfully clear that the current system for protecting refugees in Europe simply isn't working and that more needs to be done to help share responsibility for sheltering refugees more evenly."
Turkey's two million Syrian refugees

Show all 11
A redistribution scheme was introduced to alleviate some of this pressure but has been described as flawed and faltering; as out of 160,000 refugees, just 937 were resettled within the first six months of the scheme. Countries including Hungary and Slovakia refused to participate citing a need to protect local cultural and customs.
The UK would be exempt from the fines due to historically not subscribing to the European Commission's direction on justice matters. In 2015, the UK received 38,878 asylum applications and resettled 1,000 Syrian refugees UK under the Vulnerable Persons Relocation scheme. David Cameron has pledged to accept 20,000 Syrians over the course of the next five years.
Register for free to continue reading
Registration is a free and easy way to support our truly independent journalism
By registering, you will also enjoy limited access to Premium articles, exclusive newsletters, commenting, and virtual events with our leading journalists
Already have an account? sign in
Join our new commenting forum
Join thought-provoking conversations, follow other Independent readers and see their replies