Denmark bans kosher and halal slaughter as minister says 'animal rights come before religion'
New law, denounced as 'anti-Semitism' by Jewish leaders, comes after country controversially slaughtered a giraffe in public and fed him to lions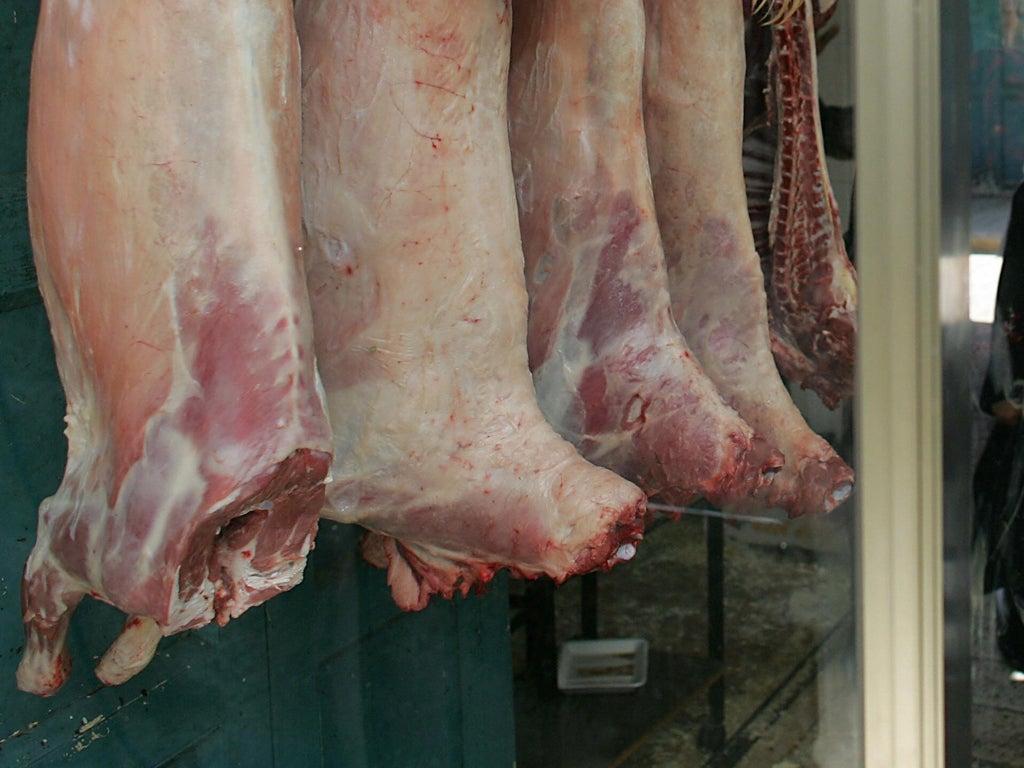 Denmark's government has brought in a ban on the religious slaughter of animals for the production of halal and kosher meat, after years of campaigning from welfare activists.
The change to the law, announced last week and effective as of yesterday, has been called "anti-Semitism" by Jewish leaders and "a clear interference in religious freedom" by the non-profit group Danish Halal.
European regulations require animals to be stunned before they are slaughtered, but grants exemptions on religious grounds. For meat to be considered kosher under Jewish law or halal under Islamic law, the animal must be conscious when killed.
Yet defending his government's decision to remove this exemption, the minister for agriculture and food Dan Jørgensen told Denmark's TV2 that "animal rights come before religion".
Commenting on the change, Israel's deputy minister of religious services Rabbi Eli Ben Dahan told the Jewish Daily Forward: "European anti-Semitism is showing its true colours across Europe, and is even intensifying in the government institutions."
How they reach your plate: live animal transport worldwide
Show all 16
Al Jazeera quoted the monitoring group Danish Halal, which launched a petition against the ban, as saying it was "a clear interference in religious freedom limiting the rights of Muslims and Jews to practice their religion in Denmark".
The ban has divided opinions in the country, particularly after it recently made headlines for animal welfare policy after Copenhagen Zoo slaughtered the "surplus" young male giraffe Marius.
On Twitter, David Krikler (@davekriks) wrote: "In Denmark butchering a healthy giraffe in front of kids is cool but a kosher/halal chicken is illegal."
Warning: Animals abused in Halal abattoir
Byakuya Ali-Hassan (@SirOthello) said it was "disgusting" that "the same country that slaughtered a giraffe in public to be fed to lions… is banning halal meat because of the procedures".
Mogens Larsen (@Moq72), from Aalborg in Denmark, tweeted: "Denmark bans the religious slaughter of animals. Not even zoo lions are allowed a taste of halal giraffe."
Last year politicians in Britain said they would not be outlawing religious slaughter despite "strong pressure" from the RSPCA, the National Secular Society and other activists.
Join our commenting forum
Join thought-provoking conversations, follow other Independent readers and see their replies