Denmark ranked happiest country in the world for the third time - how did your country do?
The UK ranked at number 23 on the list of 156 countries
Serina Sandhu
Wednesday 16 March 2016 17:19 Comments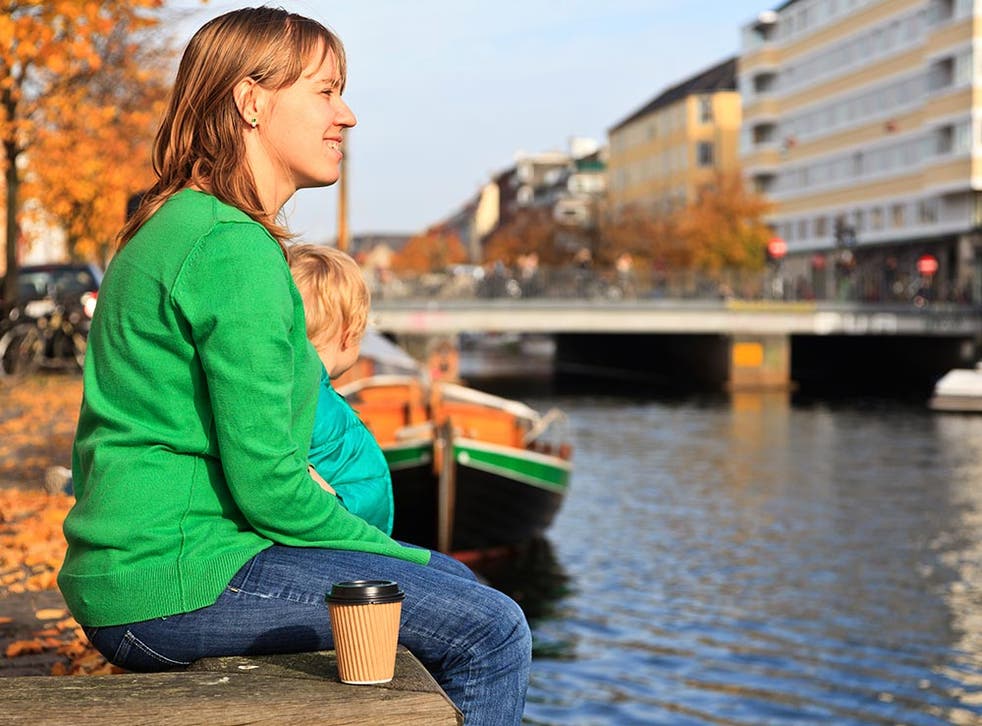 People who live in Denmark are the happiest in the world, according to a study.
Residents said the reason behind their nation clinching the top spot in the list of 156 countries, ranked by independent experts ahead of the United Nations (UN) World Happiness Day on 20 March, was because they had "no worries".
In the fourth World Happiness Report since 2012, the levels of happiness of people in countries across the world have been rated by taking into account factors such as per capita gross domestic product, healthy years of life expectancy, trust and perceived freedom to make life choices.
The chart below, created for the Independent by statistics portal Statista, shows the top 15 happiest nation:
The UK was number 23 in the report, which was released on Wednesday in Rome.
The US ranked at number 13, leading Professor Jeffrey Sachs, special advisor to UN Secretary General Ban Ki-Moon and one of the report's authors, to say: "The message for the United States is clear. For a society that just chases money, we are chasing the wrong things."
"Our social fabric is deteriorating, social trust is deteriorating, faith in government is deteriorating," he said.
The report said: "When countries single-mindedly pursue individual objectives, such as economic development to the neglect of social and environmental objectives, the results can be highly adverse for human wellbeing, even dangerous for survival."
Although Denmark ranked in third place in 2015, this is the third year the Scandinavian country has claimed the number one position.
Knud Christensen, a 39-year-old social worker from Copenhagen, explained why he thought the people in his country were so happy: "We have no worries. And if we do worry, it's about the weather. Will it rain today, or remain grey, or will it be cold?"
The world's top 10 countries to raise kids

Show all 10
University professor Kaare Christensen said Danes were "happy with what they [got]".
"Danes have no great expectations about what they do or what happens to them," she added.
According to the list, people in Burundi, Africa, were the least happy. Other countries in the bottom 10 included Syria, Afghanistan, Rwanda, Benin and Liberia.
Additional reporting by agencies
Register for free to continue reading
Registration is a free and easy way to support our truly independent journalism
By registering, you will also enjoy limited access to Premium articles, exclusive newsletters, commenting, and virtual events with our leading journalists
Already have an account? sign in
Join our new commenting forum
Join thought-provoking conversations, follow other Independent readers and see their replies