Denmark pulls unlikely superhero 'Voteman' after attempt to use sex and violence to get young people to vote backfires spectacularly
Explicit video sparked a storm of criticism on social media (Warning – video contains cartoon scenes of a graphic nature)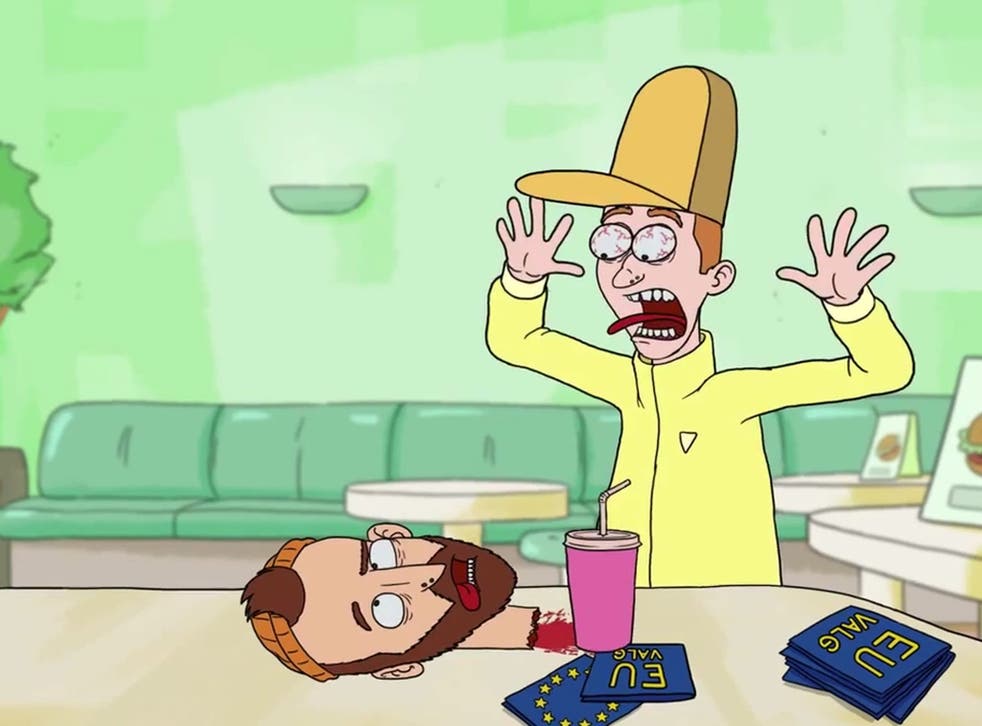 The Danish parliament has been forced to take down a new video urging people to vote in the upcoming European elections – because its combination of sex and graphic violence offended so many people.
In an incredibly bizarre public drive from the normally straight-laced "EU Information Centre", 200,000 Danish Kroner (almost £22,000) was spent creating a new superhero – "Voteman" – to appeal to a younger generation.
The video, posted to the Danish parliament's YouTube channel, depicts a crazed, muscle-clad superhero who is called upon (while having sex with five women) to encourage people to have their say in European Parliament elections.
Voteman does this, after riding in on the backs of two dolphins, by literally kicking and punching them into voting booths. At the start of the video he rips the head off a "hipster" who says he will skip the polls, while at another point Voteman interrupts a couple having sex on election day and throws them – bed and all – out of the window.
The extraordinary footage is concluded by the jokey disclaimer: "Voteman is a fictional character. The opinions expressed are solely Voteman's. No hipsters were harmed in the making of this film."
Though not everyone thought Voteman was such a terrible idea – one user on Twitter said he was "moving to Denmark" after seeing it – it has been widely criticised as sexist, excessively violent, patronising or simply "idiotic".
The video was taken down from the Danish parliament's YouTube channel at around 10am this morning, and its chair, Mogens Lykketoft, told the newspaper Ekstra Bladet: "Many, whose views I deeply respect, found the EU Information Centre's cartoon to be much more damaging and offensive than it was intended to be and felt it talked down to young people.
"Reactions on social media are sharply divided between those who find it unacceptably lame and those who find it to be crude but acceptable humour that could raise awareness of the election on 25 May," Mr Lykketoft said. "The latter was the intention."
While it is no longer available through the official channel, the video was quickly reproduced and posted by other users – and has even had its captions helpfully translated into English.
Would Voteman make you cast a ballot? See what you think below
Join our new commenting forum
Join thought-provoking conversations, follow other Independent readers and see their replies