Swedish doctors 'give teenage girls virginity tests' against their will
Undercover Swedish journalists have found doctors across the country are performing illegal examinations on young girls to prove to their parents they have not had sex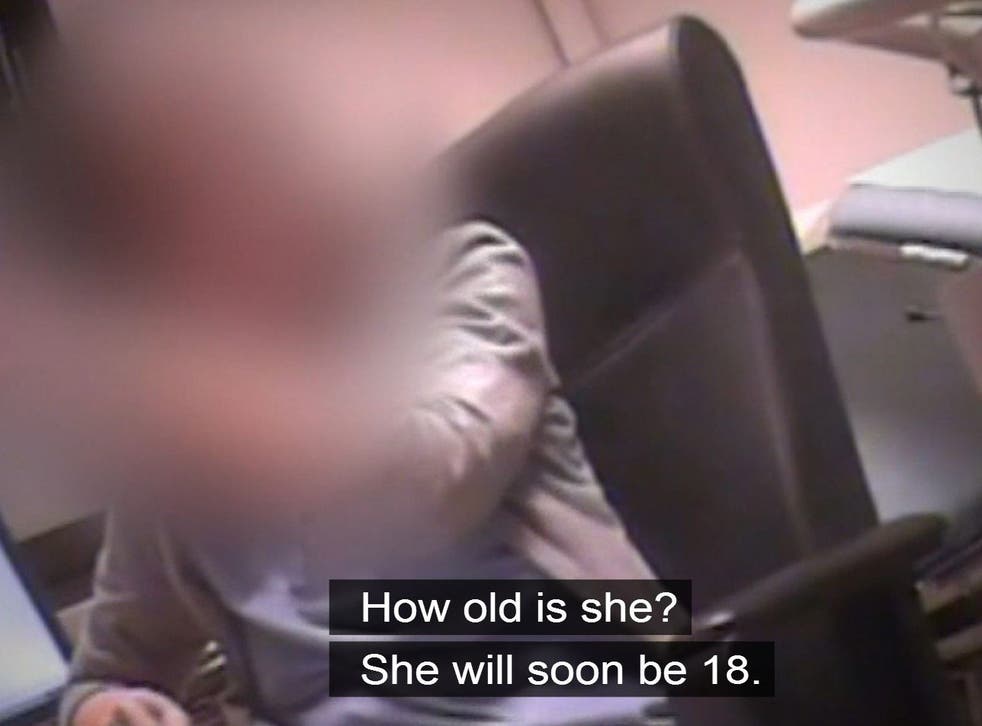 An undercover investigation has revealed doctors in Sweden are performing virginity tests on teenage girls against their will.
Undercover footage shot by reporters for the Swedish current affairs programme Kalla Fakta (Cold Fact) showed doctors across the country agreeing to perform illegal tests for religious families to determine whether or not their daughters had had sex.
Two undercover journalists posed as an aunt and her 17-year-old niece. The footage shows the aunt asking one doctor to perform the test and write out a "virginity certificate" despite the niece protesting that she does not want one.
Under Swedish law, doctors are duty to report a child to either social services or the police if they believe he or she is "in need of protection" by social welfare authorities.
The doctor insists on the footage that she has done "hundreds" of virginity tests - including on children.
Human rights groups have condemned the practice. Liesl Gerntholtz, of the Human Rights Watch telling the Daily Mail: "In a country that internationally has played a leading role in protecting women's human rights, it was almost unthinkable to me that this would be happening in a country like Sweden."
She said virginity tests are built on a myth about female anatomy.
Historically it was believed that a membrane across the opening of the vagina, called the hymen, is broken the first time a woman has sex but it can also be ruptured by disease, injury or physical exercise.
Love and sex news: in pictures

Show all 31
One victim of the virginity tests, who was too scared to reveal her identity, spoke to the programme using an actress' voice.
"Sara" said she was forced to get engaged to her cousin when she was just 13 by her deeply Christian family and her parents made her undergo a virginity test at 15.
She said: "I still feel ashamed because no-one can see the truth.
"I don't know what other people think, but there's nothing that proves anything that someone should examine me to see if I'm a virgin. It feels really disgusting."